The 2017 Audi A5 Sportback has made its world debut at the Paris motor show.
Cabin space
The new four-door model offers more cabin space than its coupé equivalent while sharing the same line-up of engines.
The cabin space of the new A5 Sportback is 17mm longer than the old car's. The more practical body shape offers passengers 11mm of extra shoulder space and rear knee room has grown by 24mm.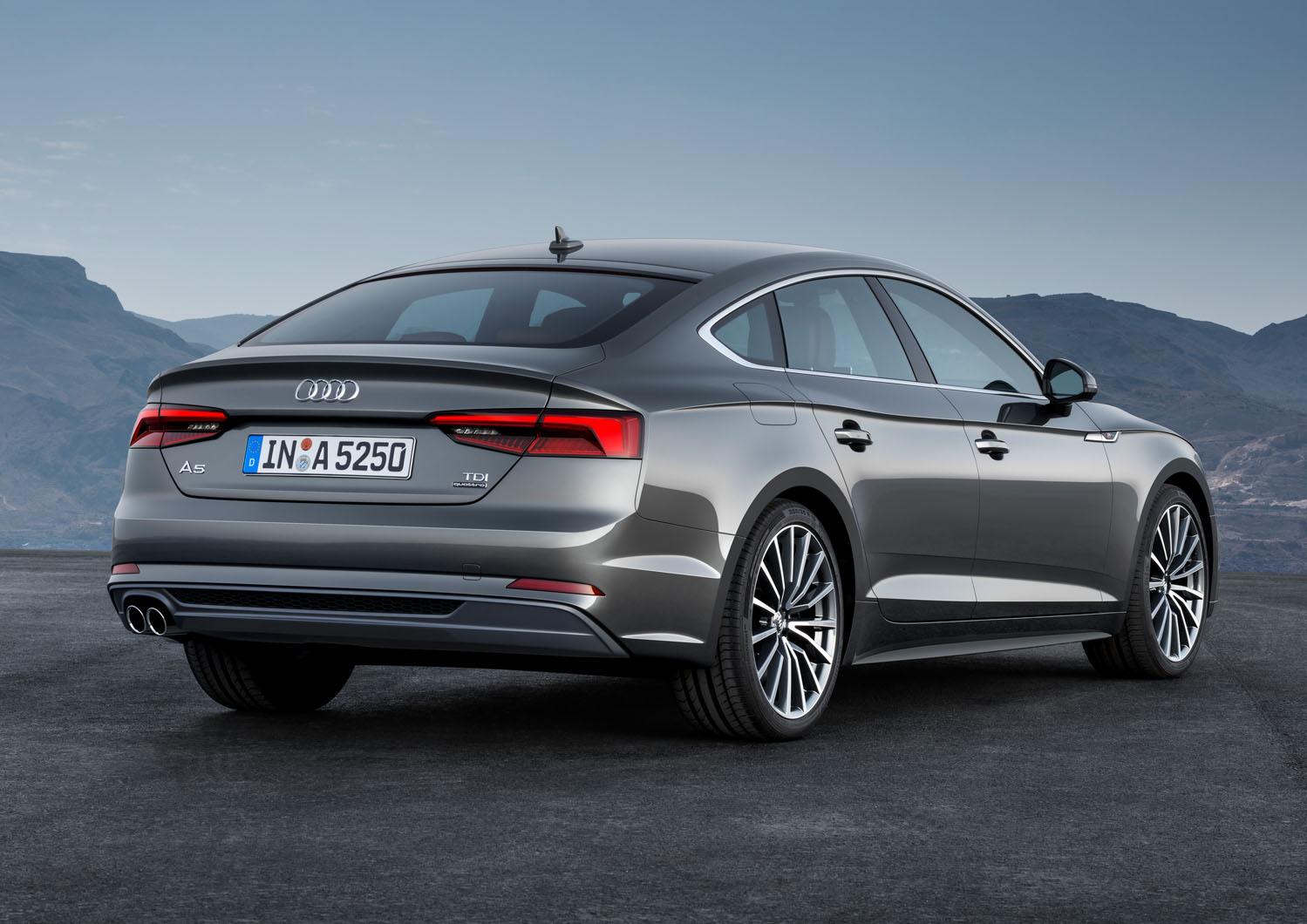 The Sportback's boot space is up by 15 litres to 480 litres. With the rear seats down – they're arranged in a 40/20/40 layout – luggage capacity grows to 1300 litres.
Engines and gearbox
Like the coupé, the Sportback gets 2.0-litre TFSI petrol and 2.0-litre TDI diesel turbocharged four-cylinder units in various states of tune and the range is topped by a 282bhp 3.0-litre six-cylinder TDI diesel.
The A5 Sportback is offered with the choice of a six-speed manual or eight-speed S tronic dual-clutch automatic gearbox.
As with the coupé, a performance-focused S5 model is available with a 3.0-litre TFSI petrol unit that produces 349bhp. A g-tron model that can run on natural gas is offered on the European continent, but not in the UK due to a lack of refuelling infrastructure.