With the switch from combustion-engine cars to EVs now all but inevitable, it is inevitable that there will one day be a racing series specifically for electric cars that are based on road-going models.
Enter Electric GT, a brand-new championship that it is hoped will emulate the success of the single-seater Formula E racing series. Currently in the thorny midst of securing accreditation from the FIA, motorsport's governing body, it will run for the first time, we're told, in 2018.
The inaugural race is scheduled for the summer. For the time being, all 20 cars will be modified versions of Tesla's Model S P100D but it isn't too much of a stretch to imagine Porsche's forthcoming Mission E contesting the series in years to come, with further competition being fielded by the likes of Audi, BMW, Mercedes and Jaguar.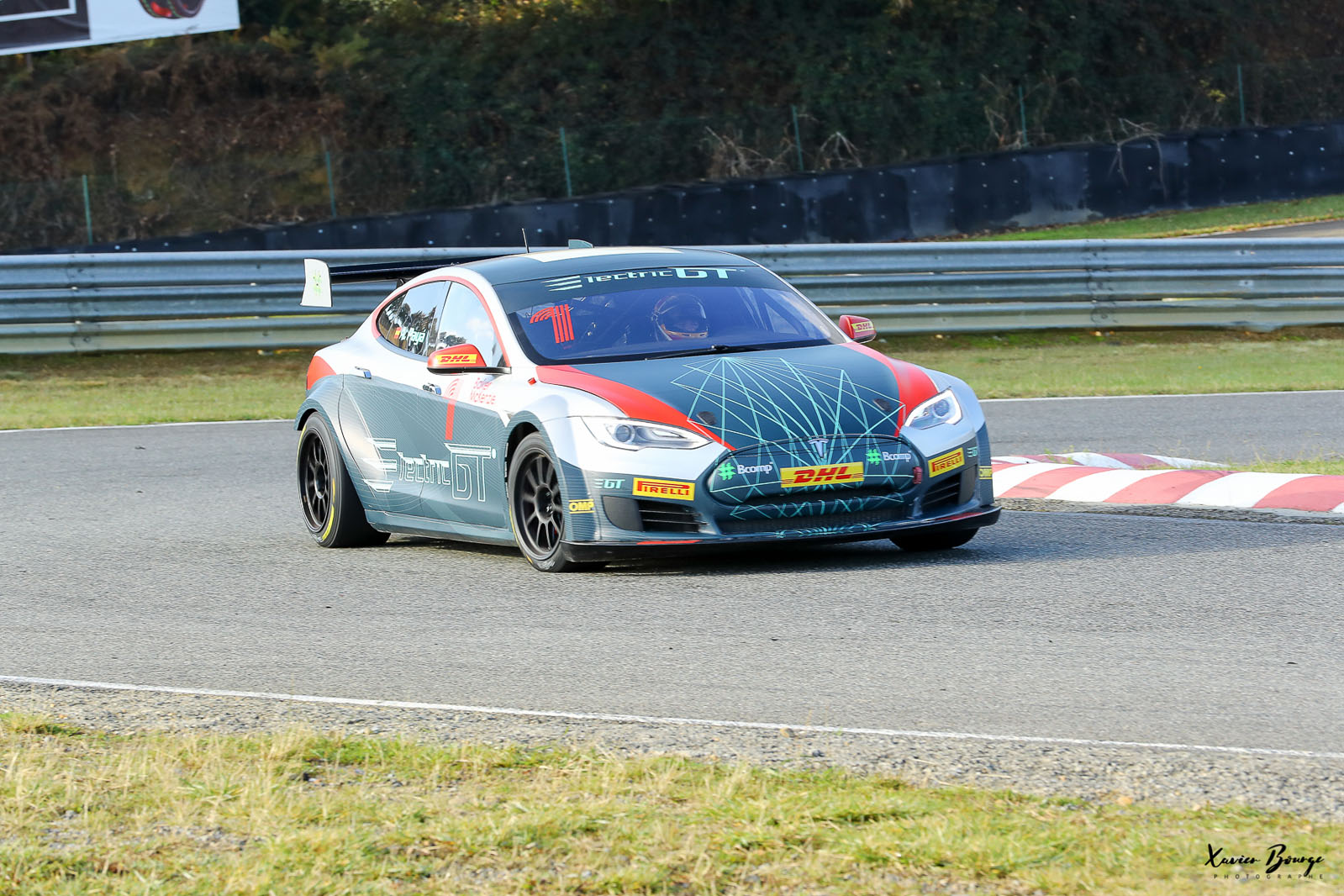 In fact, a motorsport series full of powerful production-based saloon cars, representing a number of different manufacturers and with a roster of top-line GT and touring car drivers all fighting for points and podiums, sounds tremendously exciting.
What is Electric GT? New series explained
What will begin modestly as a one-make championship a few months from now could eventually bloom into the world's most prosperous production racing championship.
It's a view shared by the first – and so far only – race team to sign up to Electric GT, SPV Racing, whose team principal reckons season three could be the year that other manufacturers arrive.
And yet Electric GT founder and CEO Mark Gemmell seems to take a different view. "Competing?" he says, when asked if other manufacturers will be invited to challenge Tesla in Electric GT in the near future.
"To compete with Tesla… that's challenging. You might say Porsche is most likely to do something good, but that's in 2020 and is it going to be as good as the Model S I've got outside?"