The new zero-emissions Electric GT series aims to follow the lead of Formula E by injecting excitement into the image of electric vehicles.
The series, which will begin in the autumn, will initially be contested by track-prepared versions of the Tesla Model S P100DL. Formula E has showcased electric single-seaters, whereas EGT is based around cars that resemble road-going EVs.
2017 Electric GT calendar revealed
At the moment, of course, there aren't many performance-orientated pure EVs on the market, hence EGT's initial focus on Tesla. However, the series is open to all and the hope is that more varied grids will be seen in the future.
The racing Tesla has beefed-up bodywork, with flared wheel arches and a large rear wing. The car sits on racing suspension and 18in wheels shod with Pirelli racing rubber. The interior has been fully stripped out and an FIA-standard rollcage has been fitted.
At first glance, you might mistake it for a petrol-drinking GT racing car, apart from the fact that it makes hardly any noise.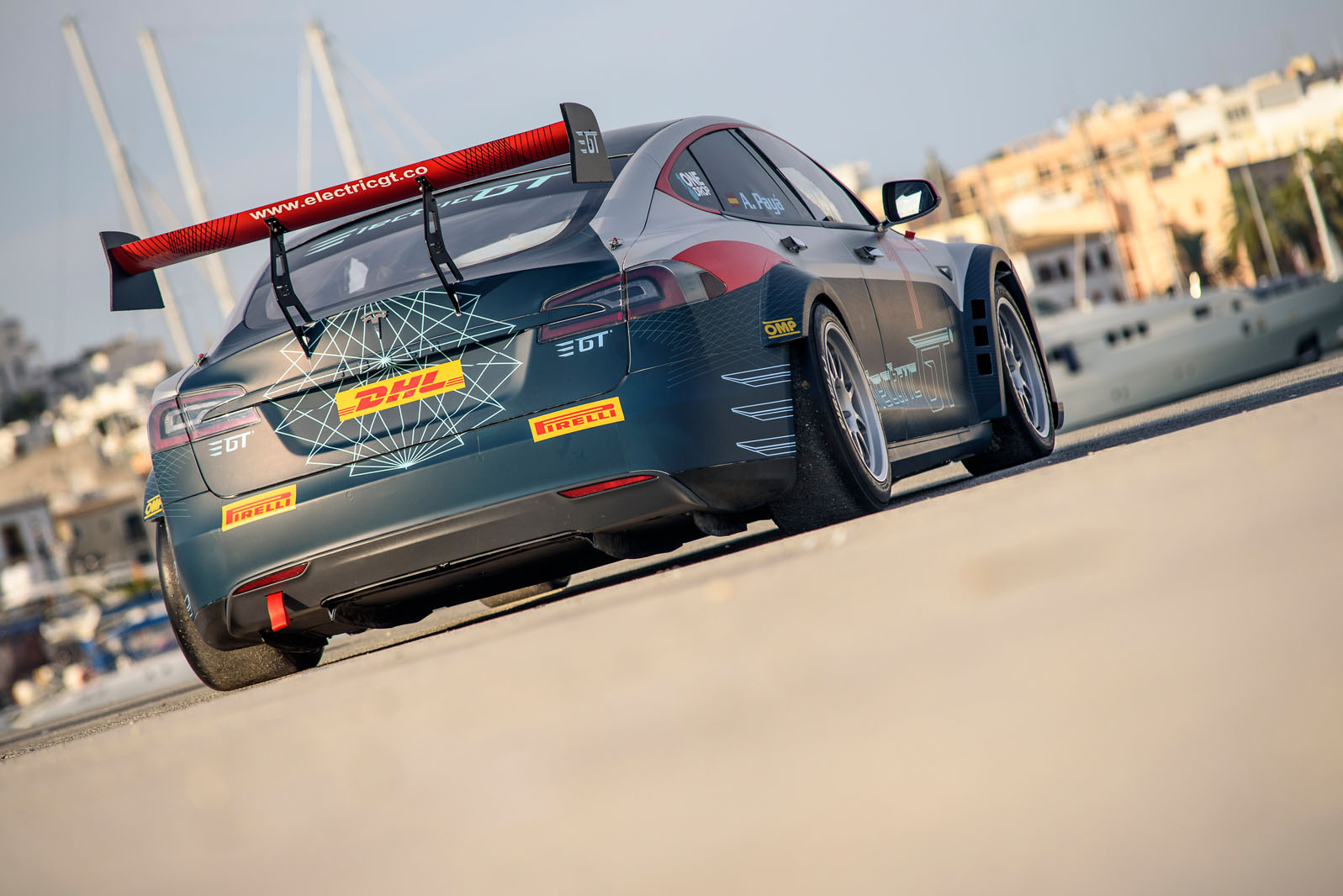 "The changes we've made to the car are quite straightforward because we've used the P100D road car's standard battery and motors," says championship boss Mark Gemmell.
The racing car has bodywork made from carbonfibre and although an official weight figure hasn't been revealed, it is estimated to weight around 1600kg.
Gemmell says: "The P100DL is 25% lighter [about 500kg] than the road car, so the racing car will be under less stress."
It'll also be much quicker: tweaks to the rest of the electric propulsion system mean the P100DL makes 778bhp and 734lb ft and can cover 0-62mph in 2.1sec. That acceleration is not only 0.3sec better than the road car, but also neck and neck with a modern Formula 1 car.