BMW's centenary isn't the only nice round number associated with the brand this year.
Closer to home, it's 50 years since the firm first raced in the British Saloon Car Championship – forerunner to the British Touring Car Championship and the class of racing in which the German car maker is on the cusp of its 100th victory.
How convenient, then, that we find ourselves at Silverstone to learn some more about BMW's past and present racing machines, some of which you can see this weekend at the Silverstone Classic meeting and in particular on the special Tin Top Sunday-themed touring car day.
The BMW 3.0 CSL 'Batmobile' made BMW famous here in the 1970s, but the first touring car contender to come to the UK from Munich was the 2000 ti, which arrived in 1966 and was driven by Keith Greene in the British Saloon Car Championship.
The 2000 it soon gave way to the better-known 2002 tii, which you can see pictured here.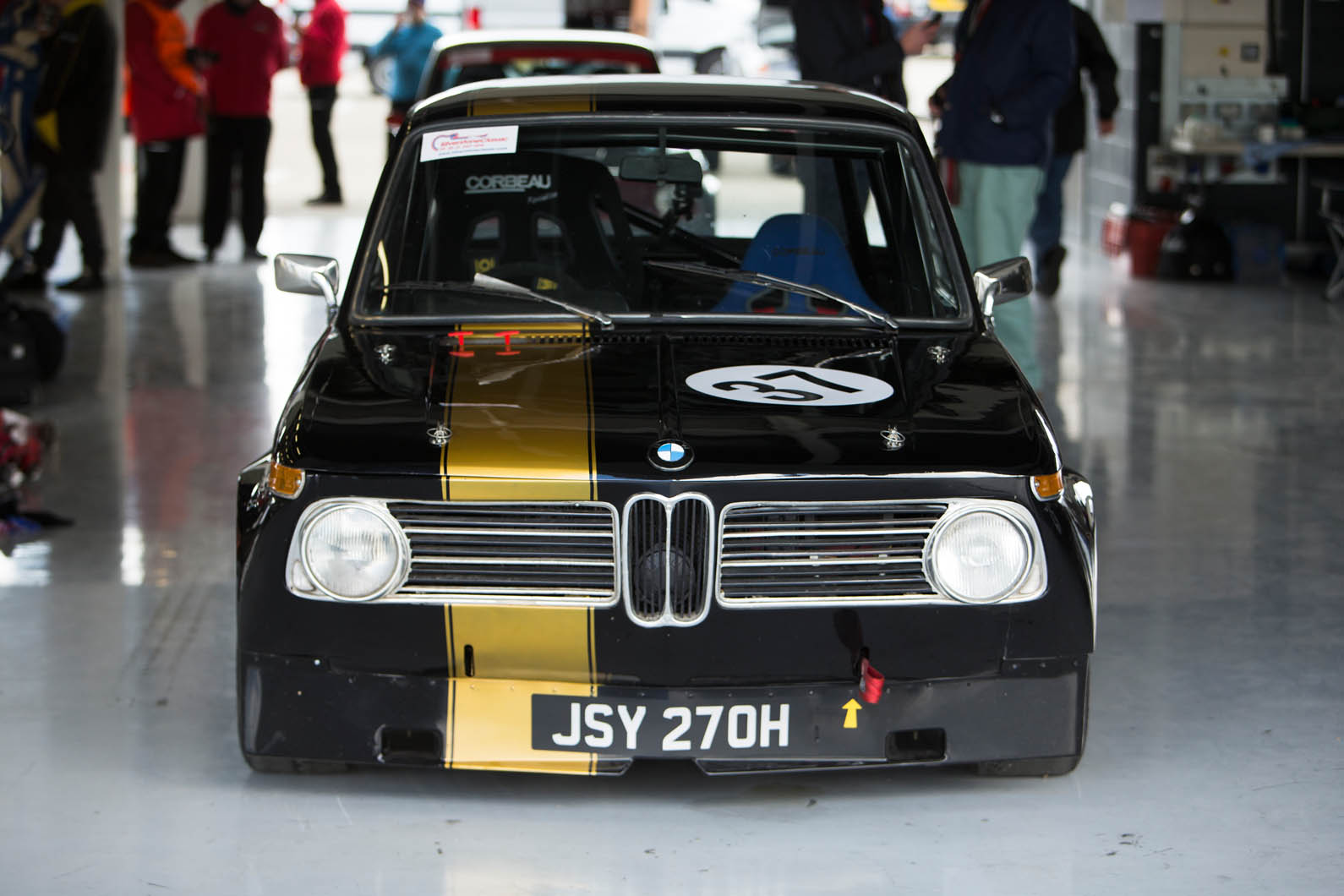 Mike Norman Smith of one2one Motorsport now specialises in restoring them. "More and more people want to restore and race them," he says. "The balance of them is unbelievable, a super little car. Not a lot would live with them."
Neither the 2002 tii nor the 2000 ti was ever a race winner in the British Saloon Car Championship. That first victory came in 1973, when Brian 'Yogi' Muir took the chequered flag at Silverstone in a 3.0 CSL, a car a young Steve Soper, arguably BMW's most famous touring car driver, remembers watching as a boy.
BMW had to wait until 1988 for its first championship victory, which came with Frank Sytner in an BMW M3. But the class system that ran in the British Saloon Car Championship and then the BTCC (as it became in 1987) often prevented the overall front-runners from taking the title. Even Soper was, surprisingly, never a BTCC champion.
"They were a fantastic manufacturer to drive for," Soper recalls of his 11-year career at BMW, during which he raced in championships all over the world, including at Le Mans. "They demanded a lot from you, but they made you feel appreciated. If you crashed, they didn't care, as long as you won a few races. They always produced great cars no matter what."