Formula 1 could introduce a cost cap and enforce the use of standardised car parts in a bid to reduce spending and make the races closer.
In proposals intended for introduction from 2021, F1 CEO Chase Carey (below) said ahead of this weekend's Bahrain Grand Prix that F1 needed to "preserve, protect and enhance" in order to become "the world's leading sporting brand".
At the heart of his proposals is a reduction in costs, which includes simplifying the complicated power units used by current F1 racers. Today's cars combine a turbocharged 1.6-litre V6 engine with a complex energy recovery system, but the new proposals suggest using less complicated hybrid powertrains that are louder.
"It must remain a road relevant, hybrid and allow manufacturers to built unique and original power units," the official statement says, before emphasising the need to improve reliability so grid penalties aren't so widely used as they are now.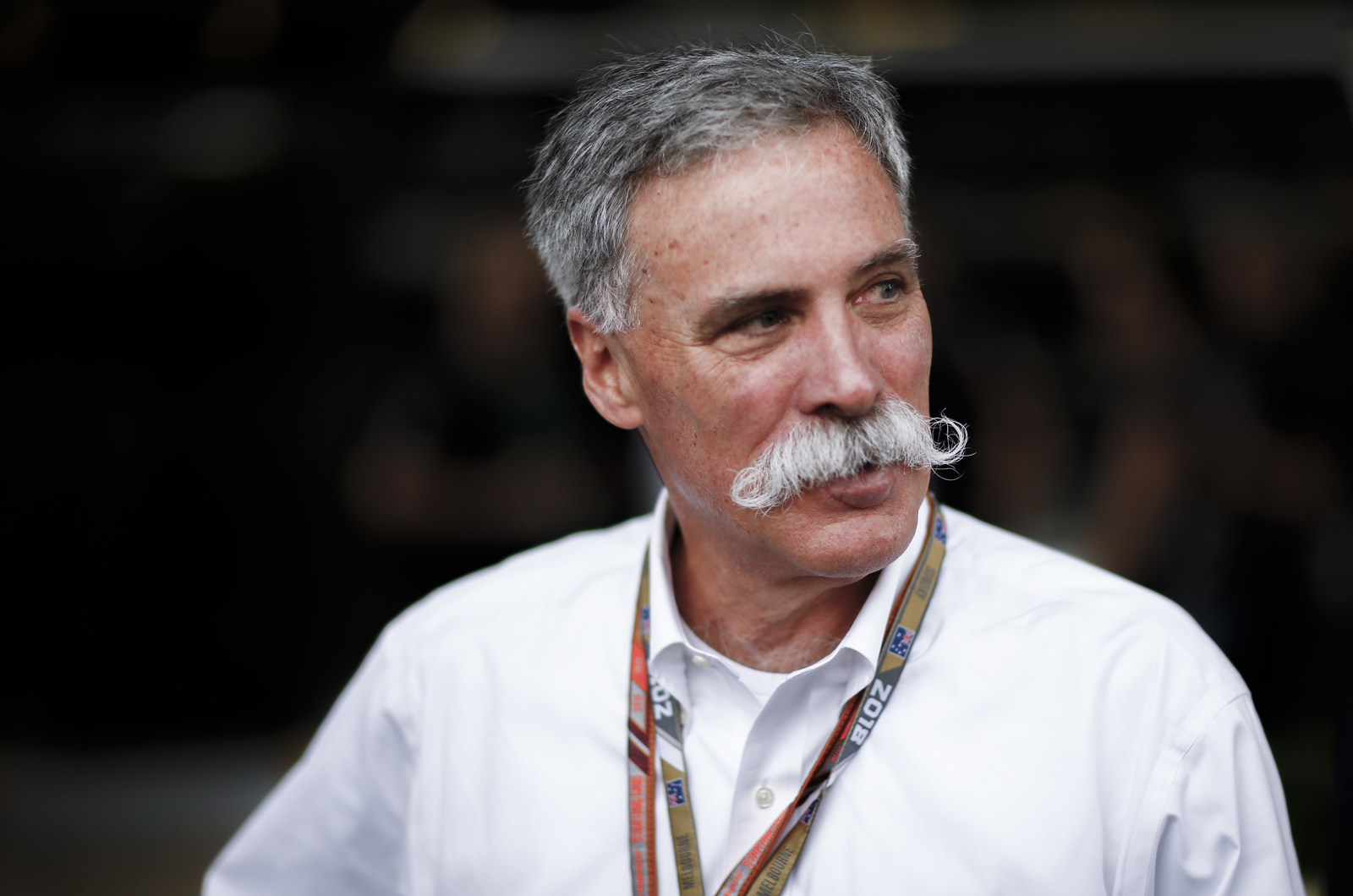 That has already encouraged Aston Martin CEO Andy Palmer, whose company is a partner to the Red Bull Racing team, to speak out in encouragement. He said via his Twitter account "We are extremely pleased to hear today's news regarding the future of Formula One. These prospective changes support many of the requirements needed for Aston Martin to enter the sport as an engine supplier. This is a very positive step in the right direction".
Australian Grand Prix reflections: how Vettel snatched victory
Engine builders are also called upon in the statement to produce power units for customer teams with "equivalent performance", suggesting any factory advantages could be banned in the regulations. Currently, the sport has four engine builders, Mercedes, Ferrari, Honda and Renault.