Ahead of the start of the 2018 Formula 1 season, we caught up with legendary track designer Hermann Tilke, whose Aachen-based company has now produced more than 70 tracks around the world, including most of the modern-era F1 circuits.
How do you respond to criticism of your tracks being very similar?
"It is easy to criticise, and impossible to make anything 100% right, but there is always a reason for what we do and the budget is always one of the limiting factors. I've had people say: 'Why can't you make the straight 100m longer?' Because we don't own the land!"
How much input do the top-level drivers have?
"Of course, we talk to them... The problem is always that we try to make a track difficult for drivers, but we have the best drivers in the world, and in Formula 1 the best technology. There are three elements to the racing – the car, the driver and the track – and two of those are close to perfect. If you gave the Formula 1 cars to amateurs, you'd have more exciting races."
Formula 1 2018: everything you need to know before the Australian GP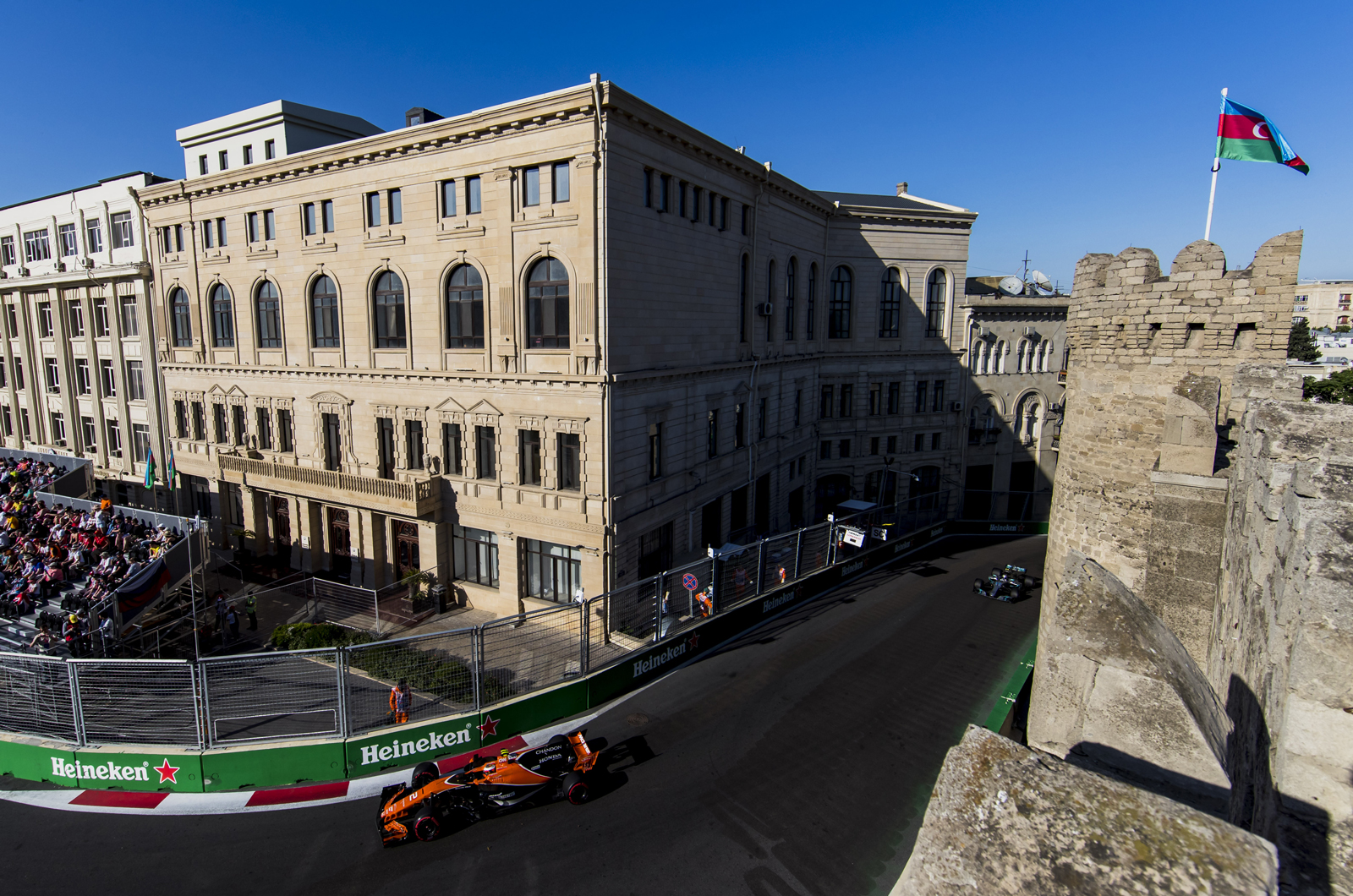 Why not use gravel traps instead of tarmac run-off areas to punish mistakes harder?
"Asphalt is safer, for cars at least. You can shorten run-off by a third compared with gravel, and when a spins, it stops very quickly. If they car go into gravel at high speed, they can skip over it and you don't slow down when you're flying. There's another reason. I know people say that if there is only gravel, it is more of a penalty if you go off, which is true. But if you have a private track day and somebody goes off in their Porsche or AMG, then they are likely going to be paying for new parts. €7000 is an expensive spin."
Are you still a Formula 1 fan? Who do you think will win in 2018?
I'm an absolute fan. I always will be. I'm an international guy – I always say I'm a German by accident – but I still like the two German drivers, Sebastian [Vettel] and Nico [Hülkenberg]. I hope they do well."
More content:
6 years of amazing car photos from Autocar
Range Rover Sport SVR 2018 UK review