The 2017 Citroën C3 WRC has been unveiled less than a month before the World Rally Championship kicks off in Monte Carlo in January.
The new challenger conforms to next season's less-restrictive regulations, which allow for the use of a larger 36mm restrictor – up from 33mm – and more aggressive aerodynamics.
It's based on the all-new five-door-only C3, but the competition car's back doors have been welded up and it sits on a wider track that's hidden beneath swelled wheel arches. The car measures 1875mm wide, which is 55mm wider than Citroën's last WRC machine, the DS3 WRC.
The C3 WRC is powered by a 1.6-litre four-cylinder turbocharged engine with 2.5bar of boost to produce 380bhp, which is 20% more than the DS3 WRC, and 295lb ft. The unit uses a machined block and is closely related to the engine found in Citroën's C-Elysée WTCC racer.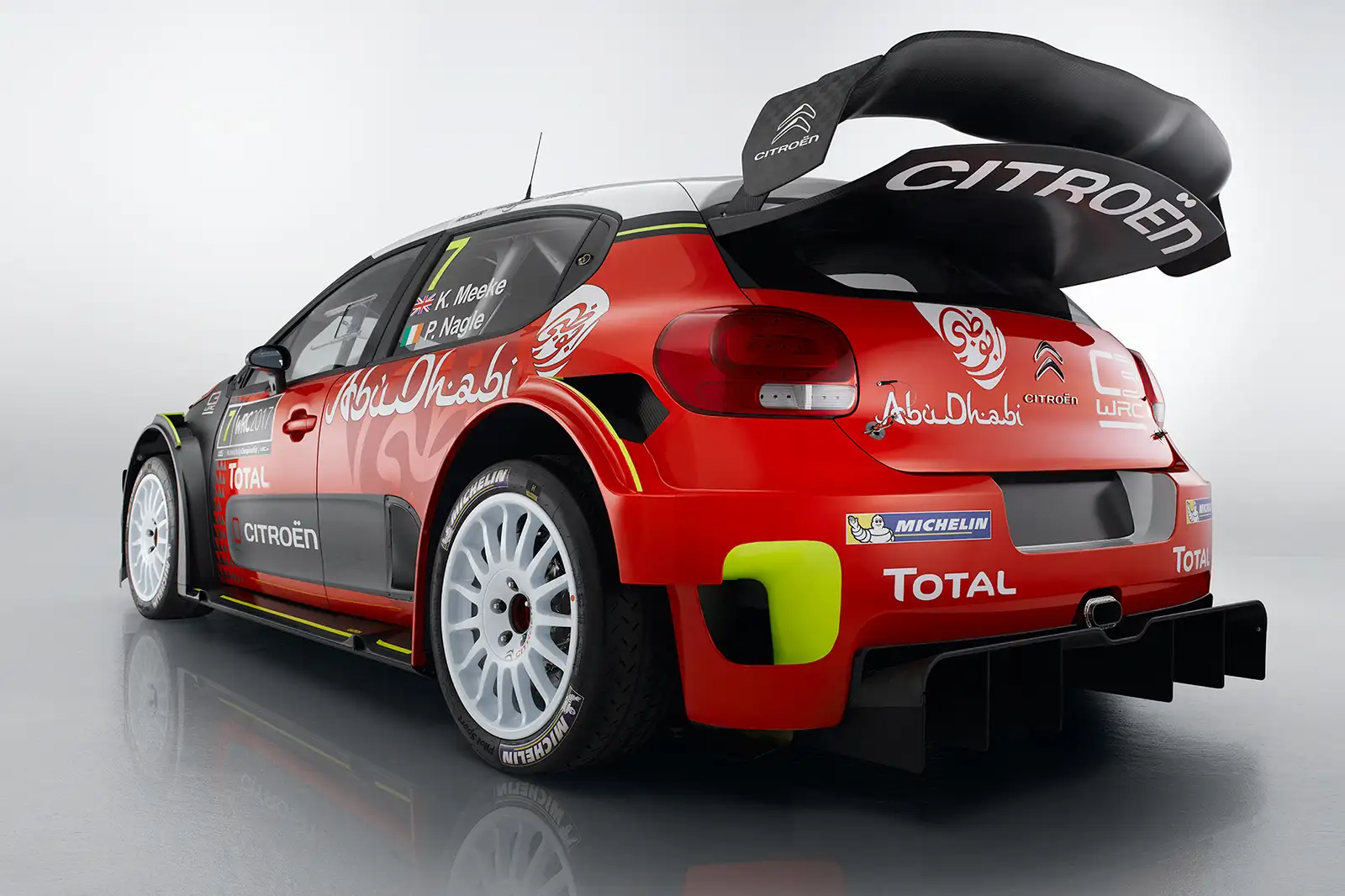 "I think it is safe to say that the Citroën C3 WRC has the most accomplished engine we have ever built," said engine manager Patrice Davesne. "We have boldly opted for some radical technological solutions, which I obviously won't detail here. But we're proud of the work we have done, especially on reducing friction."
The car's chassis uses spring-shock absorbers that are now placed at an angle in order to increase their travel. The geometry of the set-up will change depending on whether the car is set up for gravel or asphalt.
New 2017 regulations allow for the use of a centrally controlled hydraulic differential, enabling drivers to adjust the torque split between the front and rear axles while running.
"As is often the case in motorsport, we worked to a very tight schedule during the design and development of the car," said Laurent Fregosi, Citroën's WRC technical director. "When we began testing, there were no major issues and the drivers said they were delighted with the car's handling. Now that it's time to measure ourselves against the competition, we feel that we have worked very well but it's impossible to be confident."