British Touring Car Championship fans were not left wanting for action at Silverstone, where Tom Ingram, Jack Goff and Matt Neal took race wins on a dramatic day.
Adrian Flux Subaru Racing's Ashley Sutton retained his championship lead despite not having finished higher than fourth all day. He heads into the final weekend of the year just 10 points clear of closest rival Team BMW's Colin Turkington.
The three races featured plenty of incidents, with two drivers hospitalised after a big crash in race one.
Here's how the day's action unfolded.
Round 25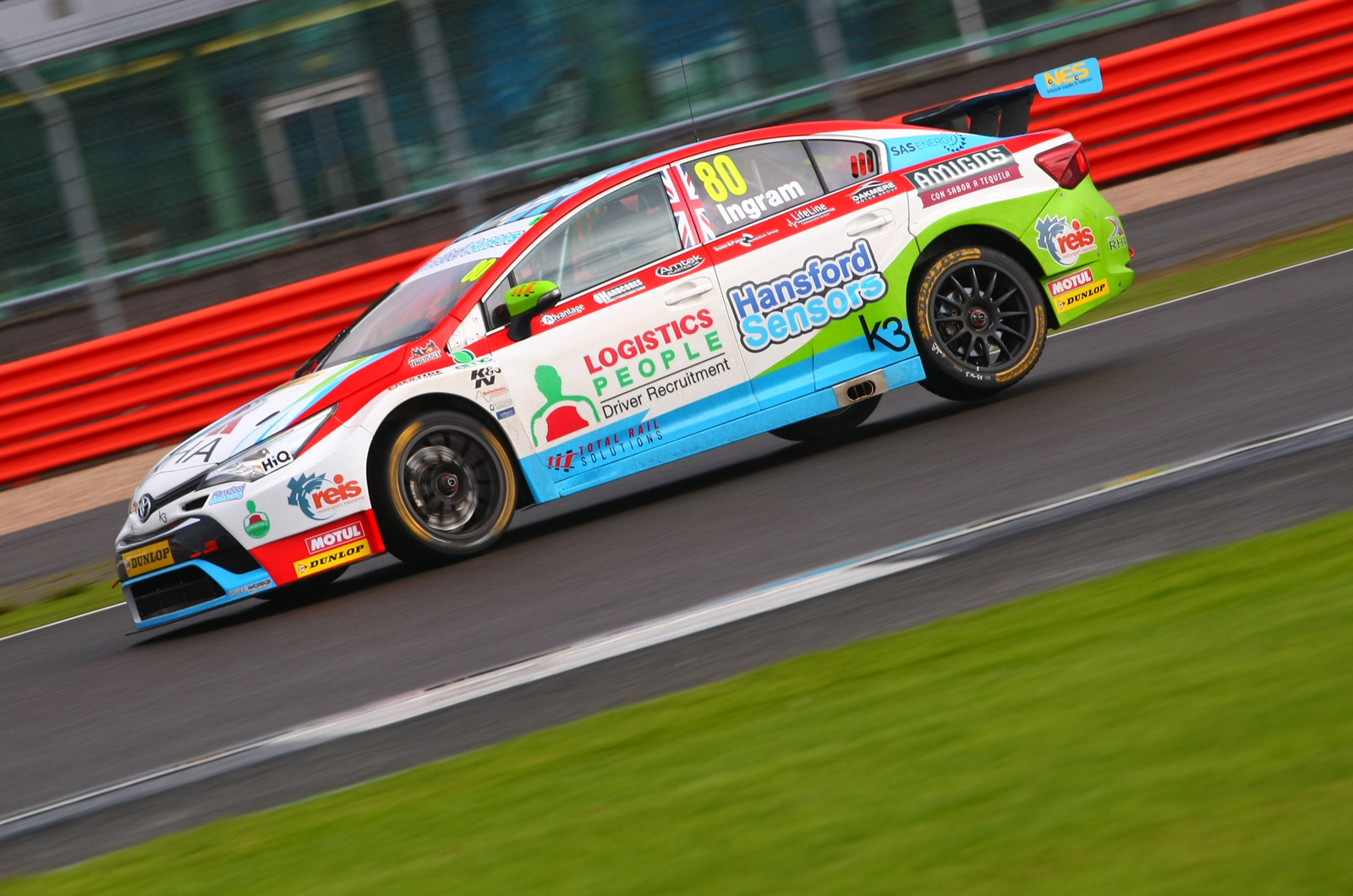 Speedworks Motorsport driver Ingram leapfrogged polesitter Goff of Eurotech Racing off the line and into Copse to take the lead.
Goff kept the nose of his Honda Civic Type R close to the back end of Ingram's Toyota Avensis for the opening few laps, but dropped off when rain started to fall at the far end of the track.
The slippery surface caused a major accident featuring WSR BMW drivers Andrew Jordan and Rob Collard, as well as the Volkswagen CC of Will Burns. In a train of cars running in close contention on the run into Maggots, Aron Taylor-Smith clipped Collard, sending him into a slide. Collard slid onto the grass where he skated along and back into the train of cars at the exit of Becketts, smashing into Burns and Jordan at high speed.
Collard exited his car but was clearly in pain, while Burns, although seemingly okay when first getting to his feet, was later found to have bruised or broken ribs. The crash caused the race, now two-thirds of the way in, to be neutralised while marshals worked to clear the cars and debris.
The race was due to restart at the end of lap 19 but, as soon as the safety car pulled into the pits, the race was flagged and ended early with Goff collecting second and Adam Morgan of Ciceley Racing in third.