Alfa Romeo will return to the Dunlop MSA British Touring Car Championship grid next year, with the Handy Motorsport running a Alfa Romeo Giulietta in the series for race-winner Rob Austin.
Swindon-based Handy Motorsport has competed in the BTCC since 2014, running a Toyota Avensis. While the switch to the Italian marque does not have manufacturer support, the team has secured backing from the Alfa Romeo Dealer Council, a group that represents a number of the firm's dealerships.
BTCC 2017: Sutton extends points lead with Rockingham win
Austin, who joined Handy last season and is currently 12th in the 2017 points, said: "Driving an Alfa Romeo in the BTCC next season? It doesn't get much more exciting, does it? The car is well suited to the BTCC regulations and we're going to build a work of art as much as a racing car."
BTCC series director Alan Gow said: "To have the support of the Alfa Romeo UK Dealer Council means a great deal to the team and it means a great deal to me and everyone involved in the BTCC. It goes to show that the people at the sharp end in selling Alfa Romeos see the fantastic value in the BTCC."
The Italian firm hasn't appeared on the BTCC grid since 2007, when a number of 156 tin-tops were run by privateer squads A-Tech and Quest Racing.
Alfa Romeo has claimed two BTCC titles. Andy Rouse won the series driving a Class B Alfa Romeo GTV6 in 1983. The marque fielded a full works team in 1994 at the height of the BTCC's Super Touring era, with Gabriele Tarquini claiming the title in an 155 that featured a controversial front splitter and rear-wing.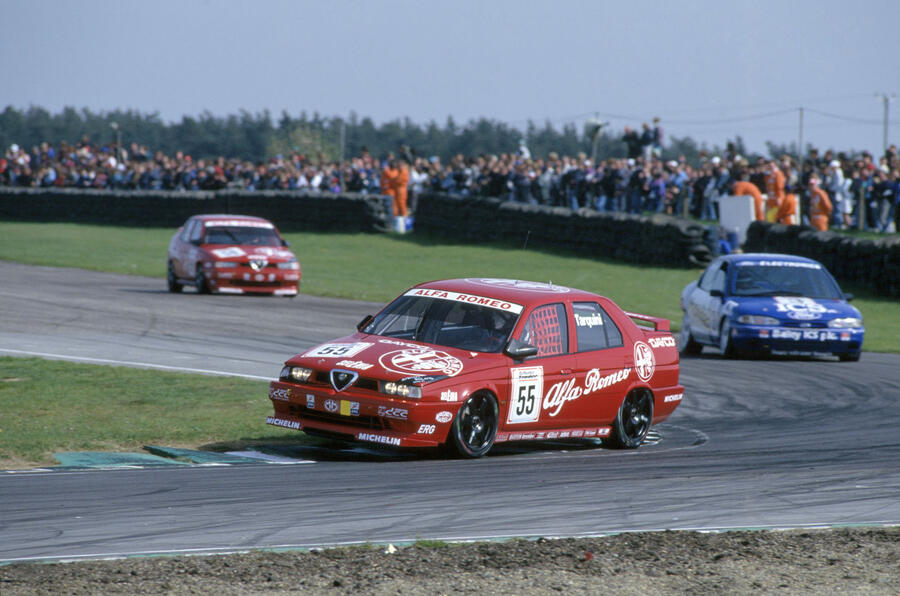 Gallery: crazy cars that went from race track to road
Read more
Motorsport wrap: Hamilton edges Vettel in Belgium