Team BMR Subaru Levorg driver Ashley Sutton bolstered his Dunlop MSA British Touring Car Championship title challenge with his sixth win of the season at Rockingham Motor Speedway.
Sutton won the second of the three races at the Northamptonshire track, also taking a second and a fifth place. He now leads BMW driver Colin Turkington by 12 points with two races weekends remaining.
It was also a good weekend for Sutton's team-mate James Cole, who claimed his first career BTCC win ahead of Sutton in the opening race. Andrew Jordan (BMW) claimed his third win of 2017 in the finale.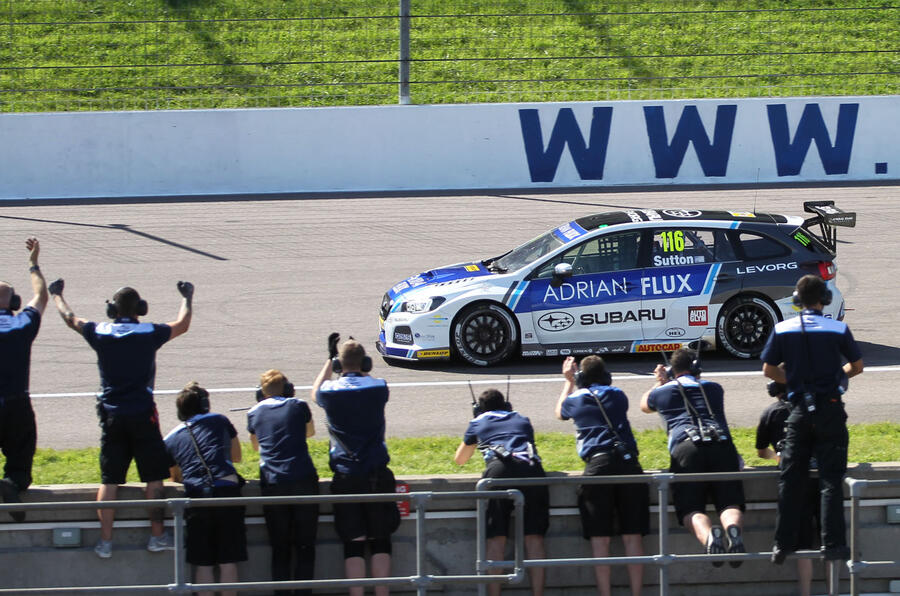 Race one
Having claimed his maiden BTCC pole position in qualifying, Cole cruised to a comfortable win in the first race of the day.
Team Eurotech Honda Civic racer (and sometime Rolls-Royce driver) Jack Goff harried Cole in the early stages, but his pace faded later in the race. Goff then ran wide at the hairpin on the final lap, allowing Sutton to grab second.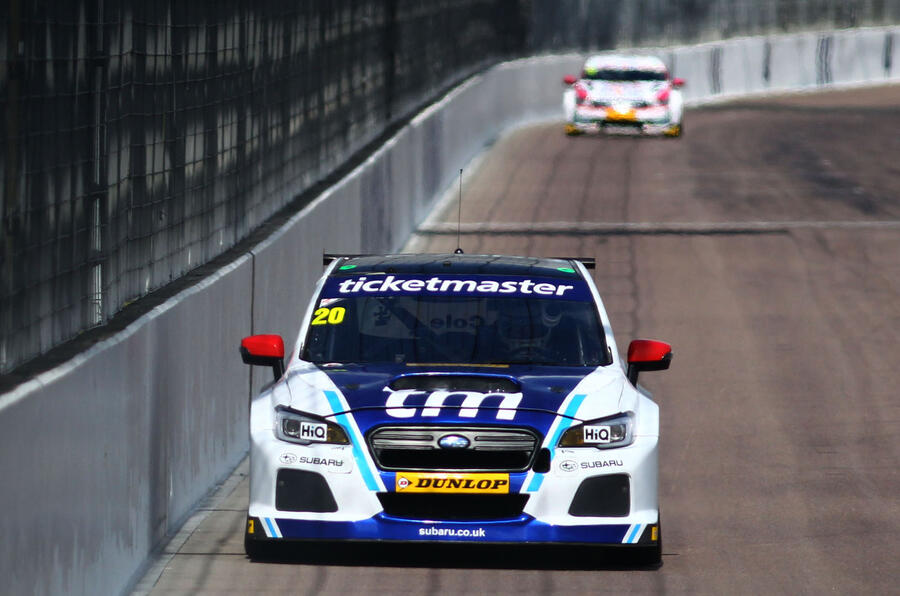 Josh Cook took fourth in his MG ahead of works Honda driver Matt Neal, who battled past title chaser Turkington on lap three.