Investing almost £200,000 in a vehicle that you hope to rarely, if ever, use to its full potential might seem an odd thing to do.
But should it ever be called into action, the cost of the British Touring Car Championship's new safety team truck will absolutely be worth every penny.
The truck, which will feature at every BTCC event, is packed with cutting-edge tools that will allow the four-person medical team in it to quickly assist trapped or injured drivers. Series boss Alan Gow openly admits he copied the idea from Nascar and IndyCar safety teams in the US, which also partly explains why all those tools are packed onto a 6.8-litre V8 Ford F-250 Laredo. "Since I was taking the idea from America, I thought I might as well get a great big US pick-up rather than using a pathetic local one," says Gow.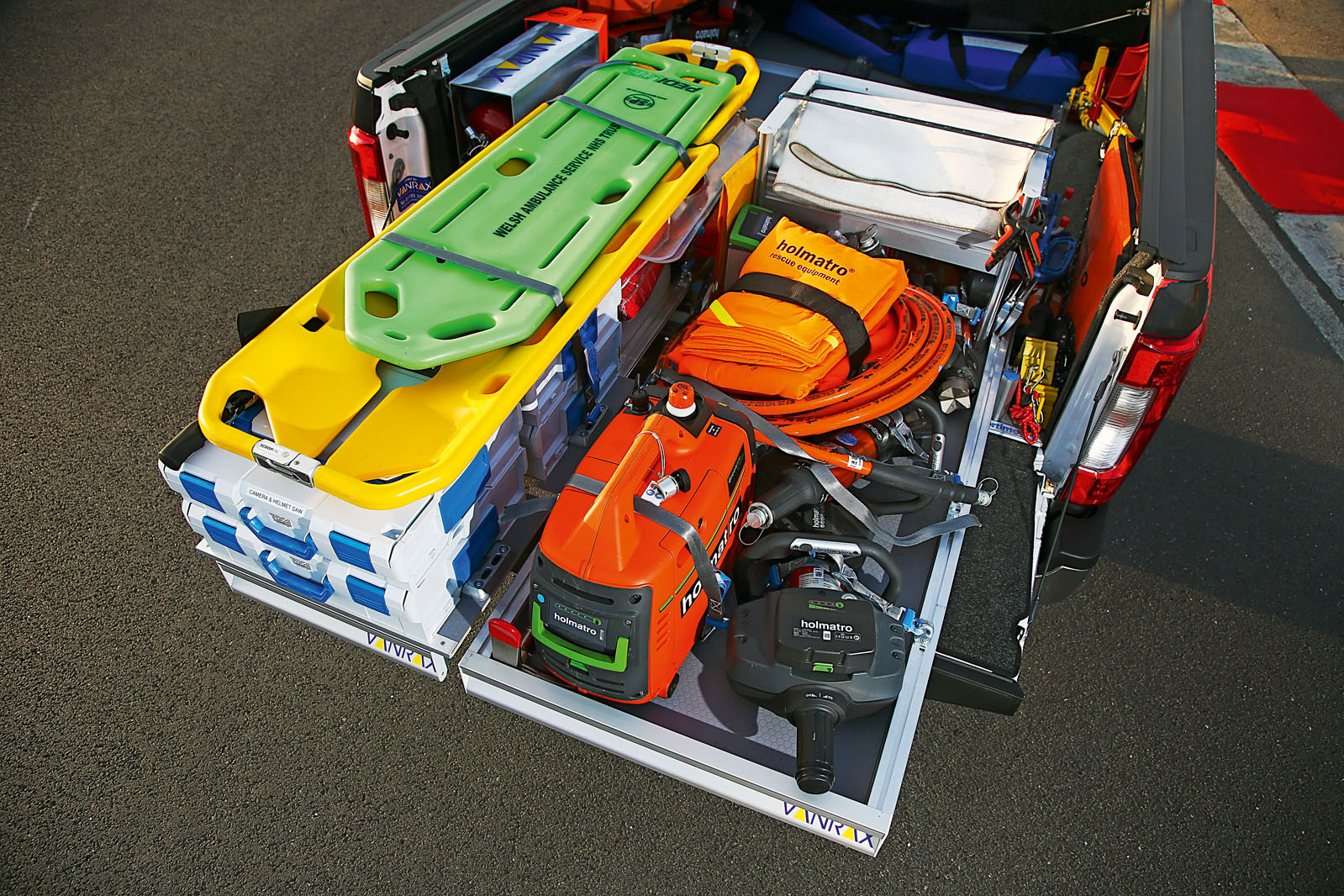 The BTCC has a Porsche Panamera Turbo that is used as a fast response medical car, carrying medical director Dr Paul Trafford and emergency equipment to the scene of an incident. But more substantial equipment, such as cutting tools, was previously loaded into a Ford Galaxy and accessing it during an emergency, such as a driver being trapped in a car, was difficult.
The Galaxy remains as a support vehicle, but the F-250 has now taken on the role of getting the equipment and trained rescue team to the scene of accidents quickly.
"It holds more," says Gow. "Four volunteers in safety gear have to sit in it all day, so you want something comfortable. Plus, it's got the capability to pull cars out of ditches."
Gow used an import specialist to source an F-250 from a Canadian dealer, and then spent three weeks running it in over Christmas ("Given the weather, it was fantastic," he says), before it was sent for wrapping and then modifying.