Longstanding touring car racer Matt Neal amassed the most points at the first three Dunlop MSA British Touring Car Championship races of the season at Brands Hatch, despite not coming first in any of the contests. So, what did the championship's second race weekend at Donington Park bring? Here are our highlights.
1. Rookie Ashley Sutton and his MG Racing RCIB Insurance teammate Josh Cook qualified a memorable one-two in Saturday's session, setting them up for the front row in the opening race of the weekend at the East Midlands track. Provisional pole position changed hands more than ten times, tempered by tricky conditions, which, at one stage, included sun on one side of the circuit and hail on the other. With almost all of the cars opting for Dunlop wet tyres for the first 25 minutes, there were several improvements from drivers, but almost as many off-track incidents as competitors struggled with the conditions.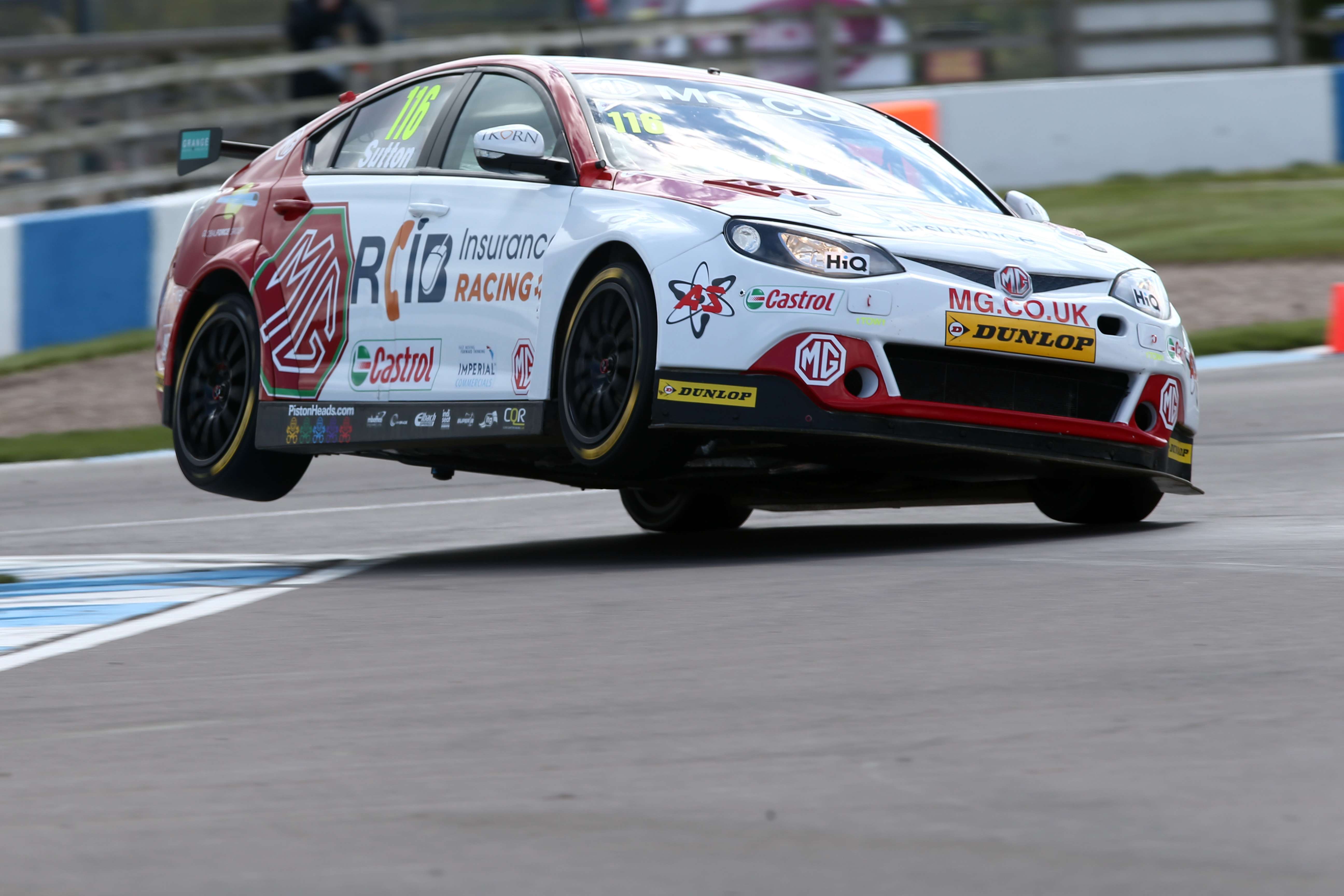 2. Motorbase Performance's Mat Jackson won the opener at Donington Park after muscling his way past MG's Sutton and Cook in positions one and two. Despite his pole position, Sutton dropped back to fourth while Cook's rubbed wheels with Jackson's Ford Focus, but the latter was able to get past on the run down to Redgate for the first time. Still, Sutton put up a fight, managing to slip back past Rob Collard's BMW before the end of the first tour, with the two drivers continuing to duel for much of the race.
3. Race one came to a dramatic end as Matt Simpson and Daniel Welch made heavy contact at Coppice, while the Subaru of James Cole burst into flames in an unrelated incident. With just one lap to go and three cars littering the circuit in dangerous positions, the stewards were forced to wave the red flag, handing Jackson the spoils from Cook in second place and Speedworks Motorsport's Tom Ingram in third.
4. In race two, Rob Collard became the fifth different winner from the opening five races of the season after making a late overtaking move on Mat Jackson. With BMW joining Toyota, Honda, Mercedes and Ford in the winners' circle so far this season, West Surrey Racing's Collard managed the feat from sixth on the grid.