It will come as no surprise that China's car manufacturers used the 2019 edition of the country's fastest-growing motor show to debut a range of new models.
There was a slew of new metal in Shanghai, in both concept and production form. And with home-grown companies now turning their attention to foreign markets, these arrivals are becoming increasingly relevant to the wider world.
Below, we've selected some of the models that could be arriving in Europe very soon.
Hongqi HS7: the BMW-beating grille
Think the new BMW X7's grille is imposing? That of the Hongqi HS7 gives it a run for its money. Chinese buyers like strong, aggressive and chrome-laden front ends on their cars, and BMW's latest design strategy starts to make sense when you see what the Chinese brands' cars look like. After all, this is by far the world's biggest new car market, so companies are going to develop products to suit it.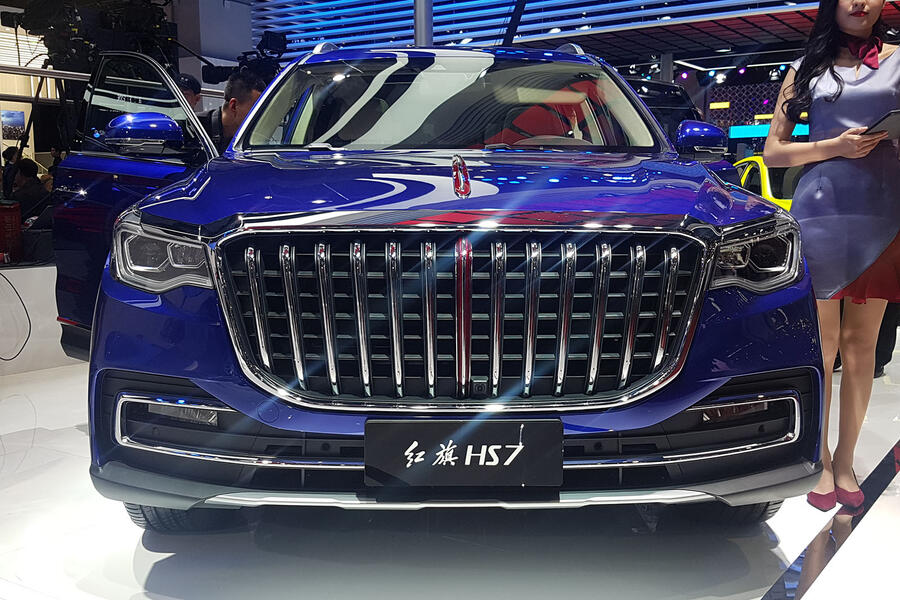 Ora R1: £7000 EV, anyone?
There's more than a passing resemblance to the Smart Forfour – mixed with a dash of Honda E – in the Ora R1. The dinky city car is also one of the world's cheapest EVs, with prices starting from less than £7000 once Chinese government subsidies are taken into account. It can reportedly travel up to 200 miles on a single charge, although we'll take that claim with a pinch of salt.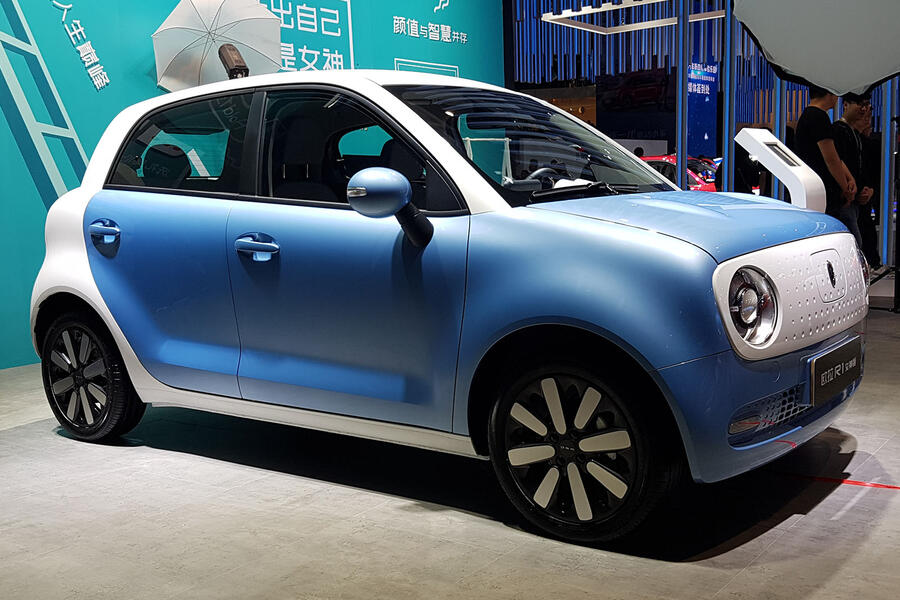 The next Leap
Leap announced itself back in 2017 with a small electric sports coupé that looks a bit like a cross between the Subaru BRZ and Volkswagen XL1. Now it has revealed a new concept car in Shanghai called the C-More, which is on trend with rear-hinged doors and an electric powertrain. Production is tipped for 2020. Leap is one of several well funded start-up Chinese car makers and recently launched a bid to raise another $372m (£284.3m) in funding.