US-based electric car maker Karma has revealed a new version of its Europe-bound Revero GT hybrid saloon, along with a coupé version developed in conjunction with Italian design house Pininfarina, at the Shanghai motor show.
The Chinese-backed Karma has also displayed a bold SC1 Vision Concept at the show, as part of its three-car 'new dawn' product showcase to launch the brand into the China market and highlight its bold expansion plans.
The original Revero GT, launched in 2016 and so far only sold in the US, was a heavily reworked version of the Fisker Karma.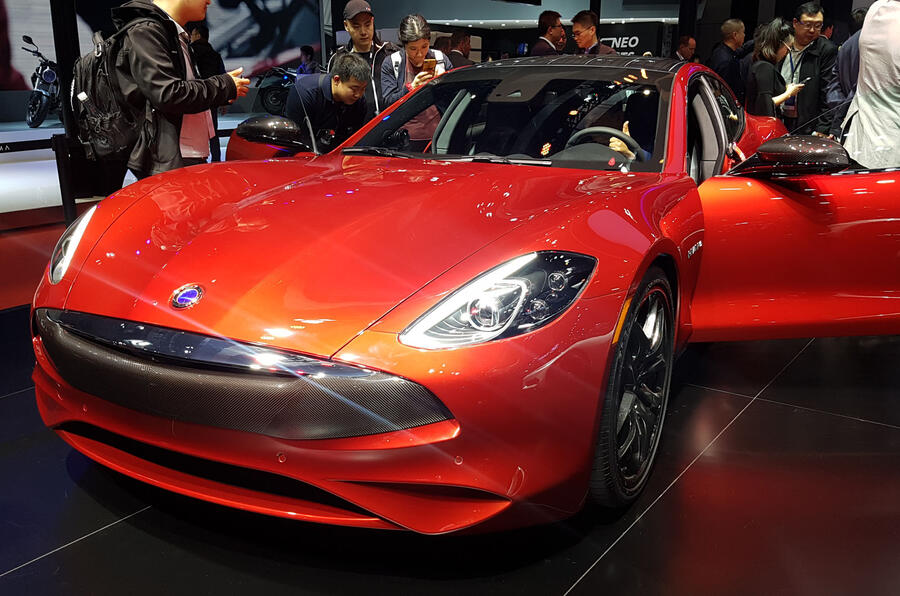 While the current version of the Porsche Panamera 4 E-Hybrid rival uses a 260bhp 2.0-litre four-cylinder General Motors-developed engine, with twin electric motors, the new model is equipped with a BMW-developed unit, alongside a claimed 'world-class electric drive system'.
Karma claims the new system produces a total output of around 528bhp, with a 0-62mph time of 4.5sec. The unit will feature a 28kWh battery, which should allow for around 80 miles of electric-only range.
The new Revero GT is due to go into production later this year, with an expected price of around £100,000.