The Mercedes-AMG GT Concept has been revealed, previewing an upcoming 800bhp plus petrol-electric hybrid-powered production model planned for UK sale in 2019.
Unveiled at the Geneva motor show, the uniquely styled four-seater has been conceived to complement the company's existing two-seat GT sportscar in what Tobias Moers, chairman of AMG, says will be an expanded range of dedicated AMG models to be offered alongside traditional performance variants of standard Mercedes-Benz models in future years.
"With the GT Concept we are giving a preview of our third completely autonomously developed sports car, extending the AMG family to include a four-door variant," says Moers.
The low-slung GT Concept, whose unveiling forms part of AMG's 50th-anniversary celebrations, draws various styling cues from AMG's two-year-old GT sports car, most notably its so-called Panamericana grille and thin, horizontally positioned LED tail lamps. They are combined with a new design lineage that is claimed to provide a glimpse of how the exterior styling of Mercedes-Benz's future production models is planned to progress.
But, while the GT sports car sits on its own unique aluminium platform structure, the production version of the GT Concept has been conceived around a specially modified version of Mercedes-Benz's MRA platform, as found beneath the latest C- and E-Class and set to be adopted by the next CLS and a new S-Class due out in 2020.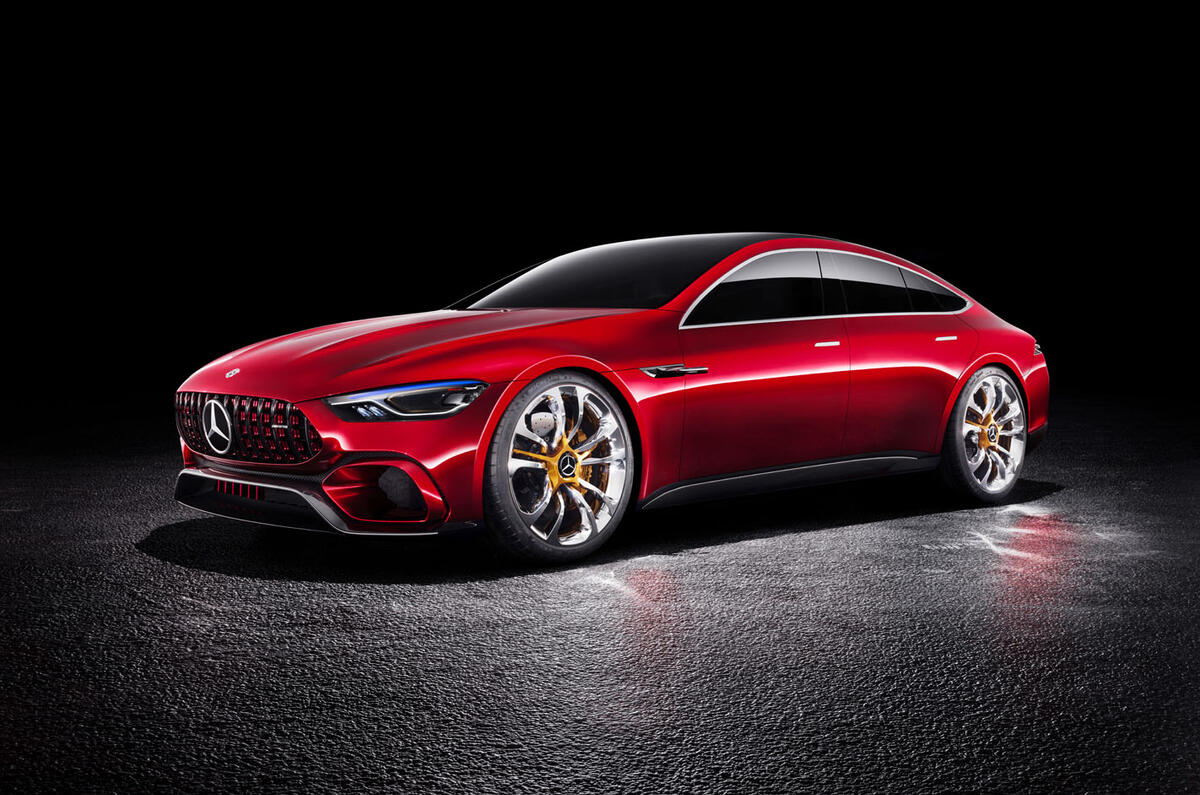 Hybrid powertrain
At the heart of the new fastback concept constructed to preview AMG's second dedicated production model is a new petrol-electric hybrid driveline, developed in partnership with the German car maker's High Performance Production division and bearing the name of its newly created electric car division though its EQ Power designation.