Mercedes-Benz has previewed the name and appearance of its upcoming mid-sized pick-up with the unveiling of a pair of concept cars conceived to set the scene for the introduction of the company's newest commercial vehicle model.
The Mercedes-Benz X-Class has been revealed in full - read the latest here:
Called the X-Class – a name it will retain for production, the new dual cab Mercedes-Benz pick-up has been depicted in two distinct forms by the German car maker's in-house design team in the run up to a planned launch in the UK during the third quarter of 2017.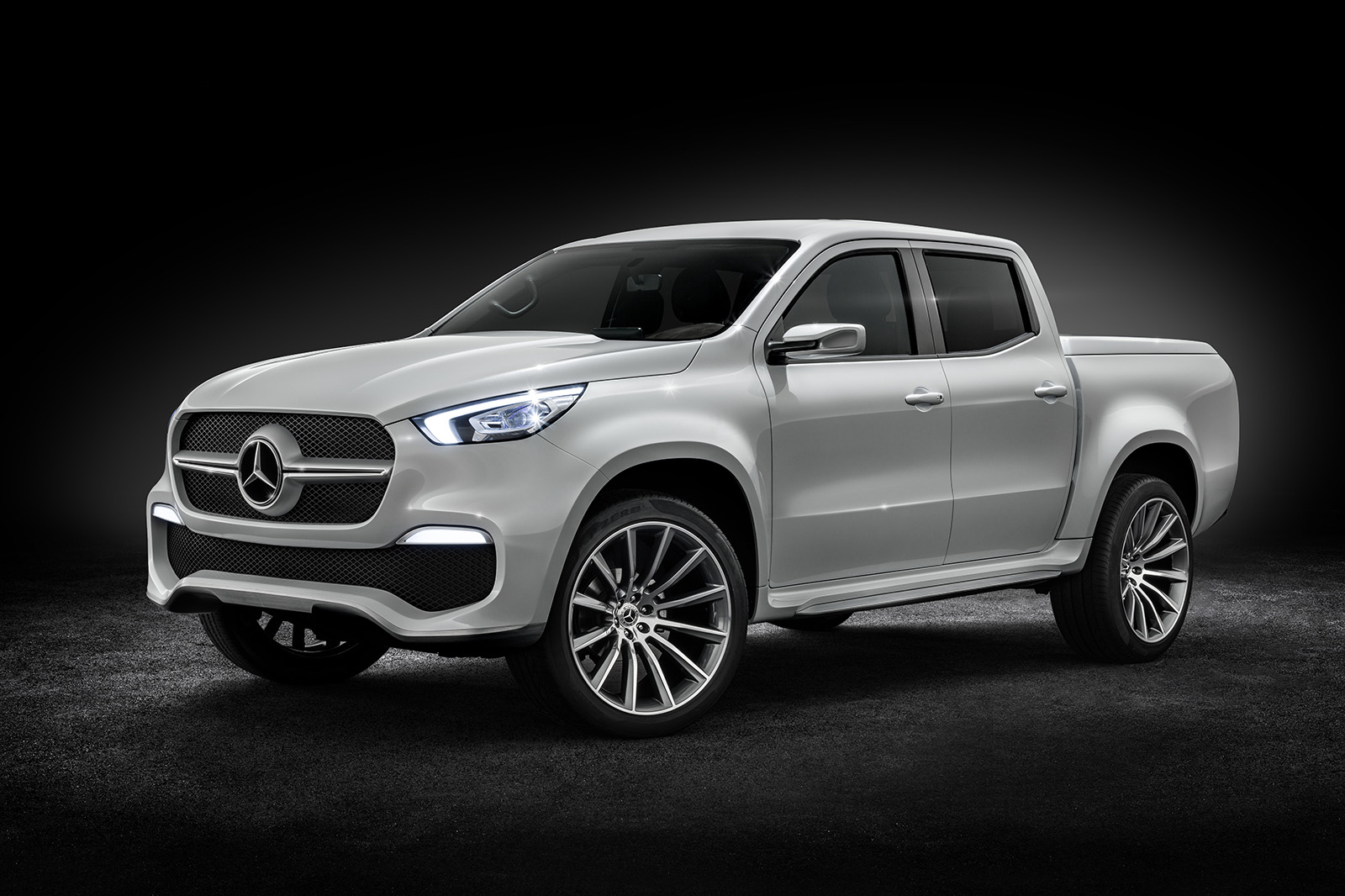 As the stylish Explorer, the new Mercedes-Benz concept is said to closely preview the initial X-Class model, featuring a largely production ready steel body, an on-road road biased wheel and tyre package, moderate ride height and a luxurious leather lined interior.
A second variant of the new Mercedes-Benz, the Adventurer, sets out to project a more rugged for the X-Class in a concept that appears ready to storm the desert with generous ground clearance, four-wheel drive, additional wheel arch and body side cladding and off-road wheel and tyres.
Read more: Seven more pick-ups that should be made
"With the X-Class, we will close one of the last gaps in our portfolio," says Mercedes-Benz chairman Dieter Zetsche. "Our target is to offer customers vehicles matching their specific needs. The pick-up will set new standards in a growing segment."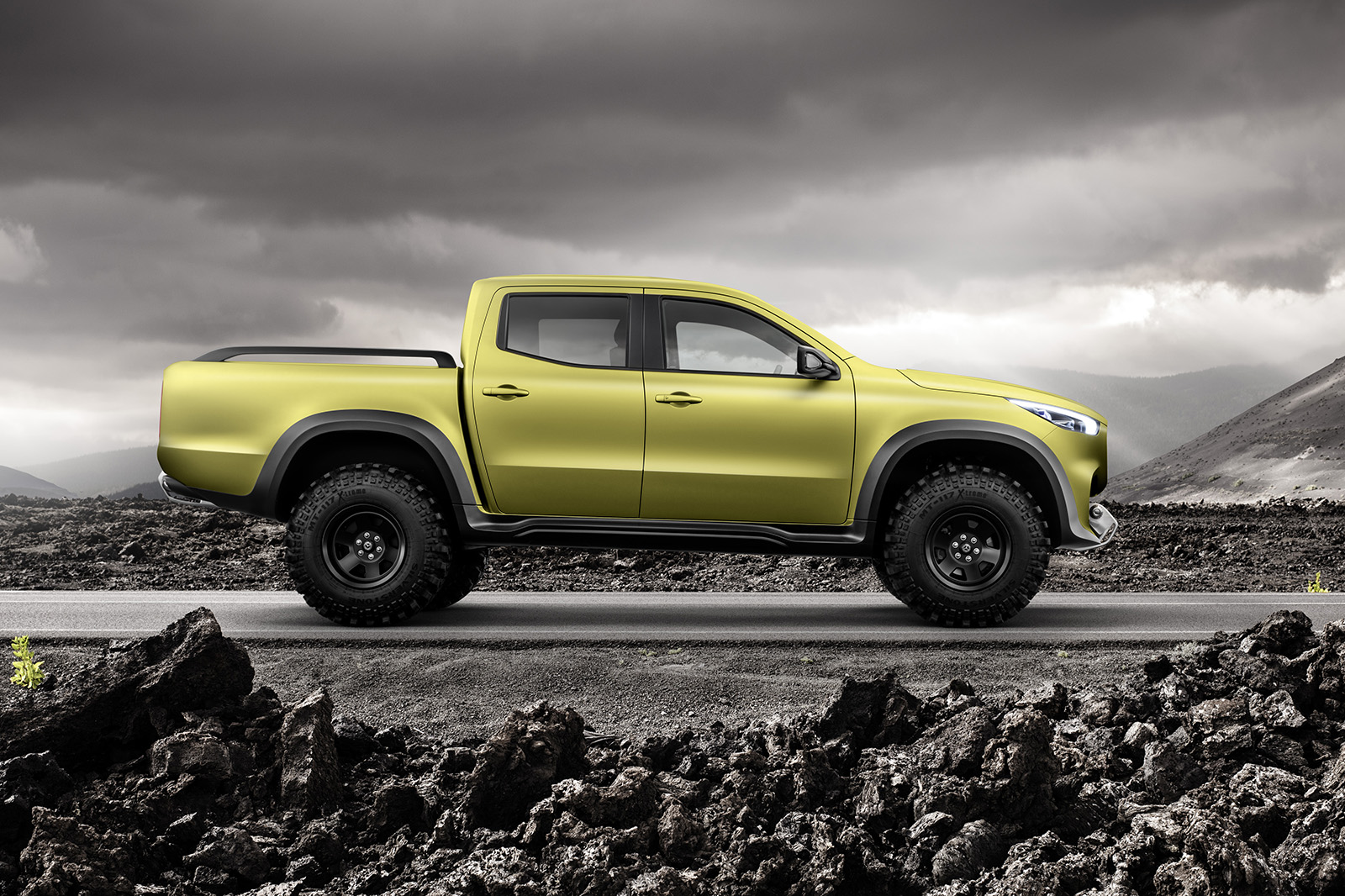 The new Mercedes-Benz has been developed in a three-way joint venture with parent company Daimler's alliance partner Renault-Nissan. It will be produced alongside its sister models, the Renault Alaskan and Nissan Navara, in factories in both Spain and Argentina.
The design of the X-Class remains true to a series of sketches of the new one-tonner released early last year. The overall surfacing treatment and individual design details evident within the body are similar to those adopted by the V-Class in a move clearly aimed at linking it visually with the rest of Mercedes-Benz's existing commercial vehicle line-up.
The front ends of both of the new concepts feature unmistakable Mercedes-Benz styling touches, including the German car maker's traditional grille treatment with a prominent centrally mounted three-point star emblem along with the company's latest headlamp lineage.
A prominent scuff plate integrated into the lower section of the front bumper and winch on the powerful Adventurer attempts to convey the go-anywhere appeal of the new pick-up, which will be offered with both in a range of differing styling lines in a bid to provide it with what one Mercedes-Benz official described as the "broadest possible market reach".