This year marks the 50th running of the Specialty Equipment Market Association (SEMA) show, the world's biggest showcase of aftermarket parts and accessories and a must-attend for tens of thousands of customisers, repair shops, tuners, race teams and retailers from all over the world.
With around 140,000 people in attendance over the show's main three days, fighting your way through the crowds is well worth the effort. This is a show put on by people who love cars, for people who love cars, and with the venue being Las Vegas, it's every bit as big, brash and glitzy as you'd expect.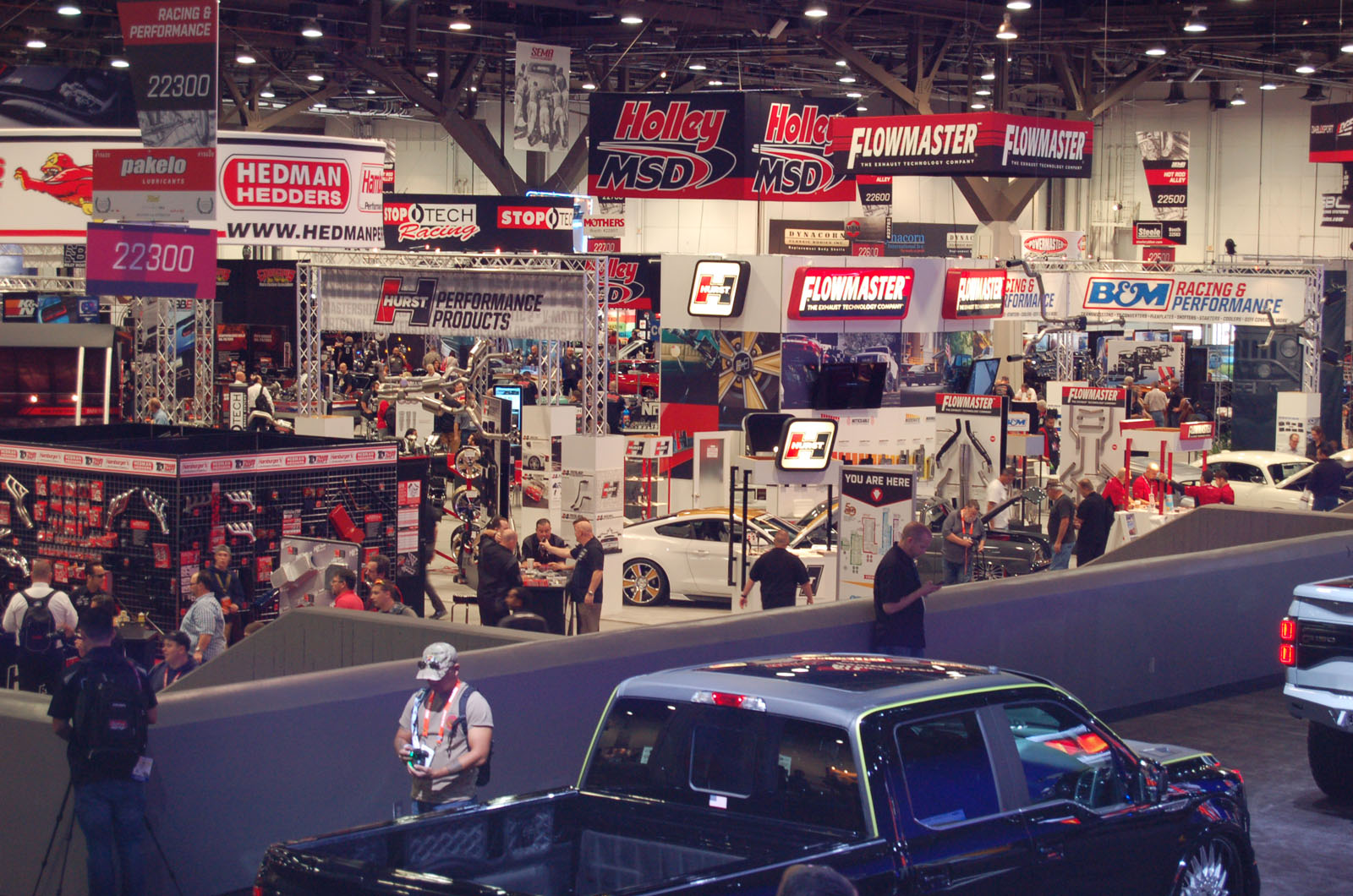 At SEMA, diversity is the name of the game. New product debuts this year ranged from traditional fare such as wheels, batteries and go-faster engine parts to more contemporary items like Voxx's aftermarket blind-spot detection system and H-Line's bolt-on 'ECharger' electric motor, which turns your classic ride into a hybrid.
Mainstream car makers have a big presence at SEMA and use it to introduce niche performance or racing models, such as Ford Performance's GT4-spec Mustang, which will race on both sides of the Atlantic in 2017. Regular production models are largely absent, however. Instead, the car companies create bespoke builds in partnership with aftermarket suppliers like Roush (500bhp Ford Focus RS), Bisimoto (1,000bhp, RWD Hyundai Santa Fe), or Mark Worman of the Graveyard Carz TV show, who this year plugged the new 392 Crate Hemi engine from Mopar, Chrysler's aftermarket division, into a 1971 Plymouth Barracuda.