The Chevrolet Camaro is on sale in the UK, costing from £31,755 for the entry-level 2.0-litre coupé.
A V8-engined Camaro is also offered, costing from £37,020 for a manual-transmission coupé. An eight-speed automatic transmission is also available on the V8 Camaro, at a price of £1460. The 2.0-litre turbo Camaro is only available as an automatic.
Among the options on offer on the Camaro are a series of stripes costing £400 or £550 depending on the package, an £1890 convenience and lighting package on the lesser-engined Camaro, magnetic ride suspension on the V8 Camaro (£1460), and a sat-nav on the 2.0-litre turbo. A navigation system comes as standard on the V8-engined car.
In comparison, the Ford Mustang costs £28,995 for the entry-level 2.3-litre Ecoboost coupé, while the V8 model costs from £32,995. Therefore the Camaro is roughly £3500 more expensive than the Mustang with a four-cylinder engine, and £4000 more in V8 guise.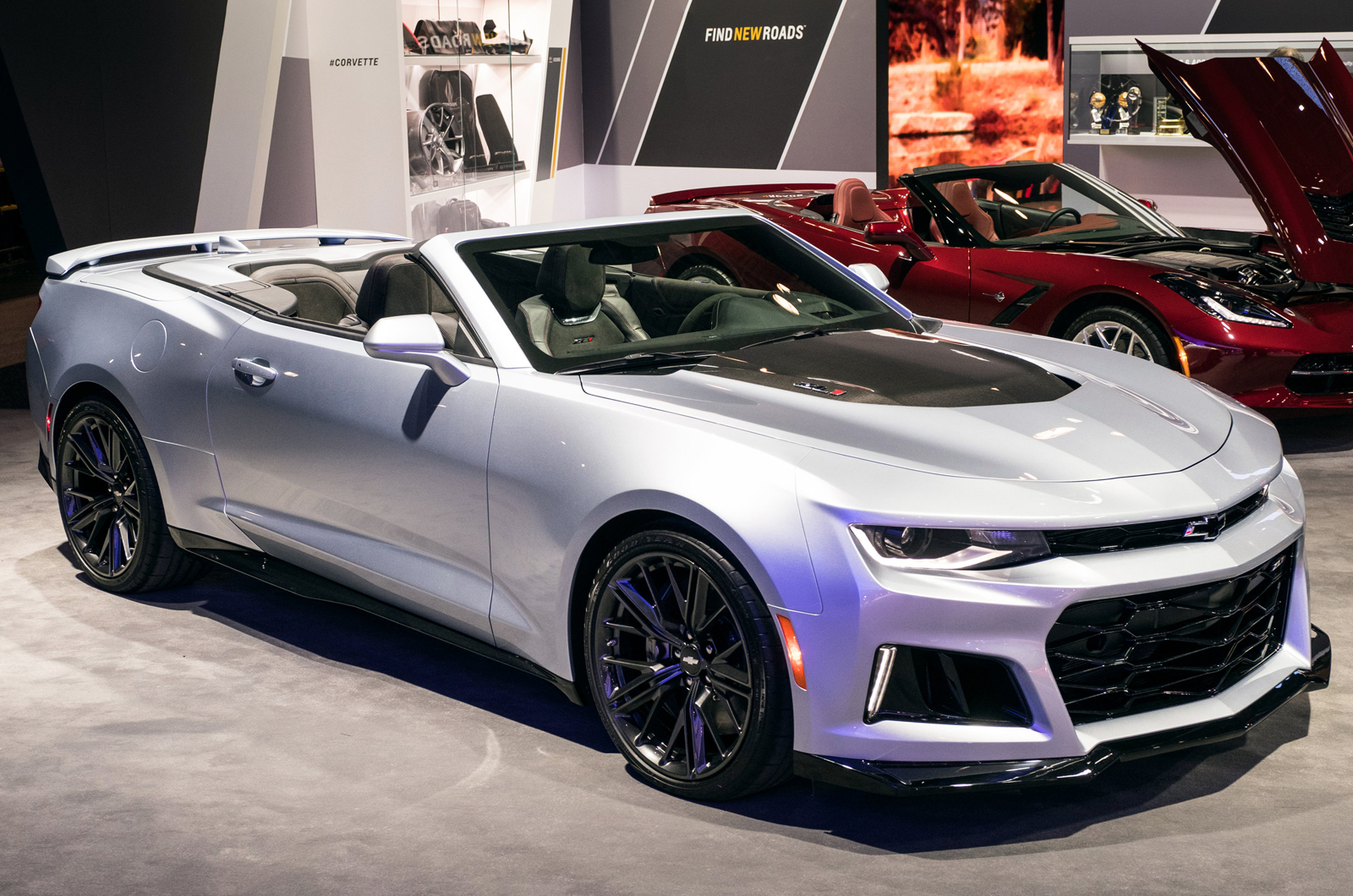 Meanwhile, the 2.0-litre turbo convertible Camaro costs from £35,755, moving up to £41,020 for the V8. The Mustang convertible 2.3-litre Ecoboost is priced around £2000 below this, at £34,495, and £38,495 for the V8 - £2500 below the equivalent Camaro. Prices are set by General Motors' European division.
Despite the Mustang going on sale in the UK in right-hand drive form, the Camaro will remain as only a left-hand-drive car.
With only one UK dealer distributing the Camaro, based in Virginia Water, Chevrolet is not expecting a landslide of sales; the UK allocation for 2016 is only 15 coupés and 3 convertibles. The distributor expects the vast majority of UK orders will be for V8 coupés, equipped with the optional eight-speed automatic gearbox.