Volkswagen has unveiled the production version of the sleek Atlas Cross Sport SUV at the Los Angeles motor show, a five-seat version of the popular North America-only Atlas seven-seater.
The new machine, which will go on sale in North America next year and was previewed at the 2018 New York show, is a reworked version of the existing Atlas. It is based on the same version of the MQB platform as the seven-seat version and features an identical 2979mm wheelbase, but is 71mm shorter due to having smaller overhangs. It is also 58mm lower, thanks to the sloped couple-style roofline.
2019 Los Angeles motor show: live news and updates
The Atlas Cross Sport also gains new styling intended to be "more emotional" than the practicality-focused Atlas, and which Volkswagen says "points the way for the future look" for the firm's SUVs in America. The machine features a new rear bumper, and sits on 21-inch wheels.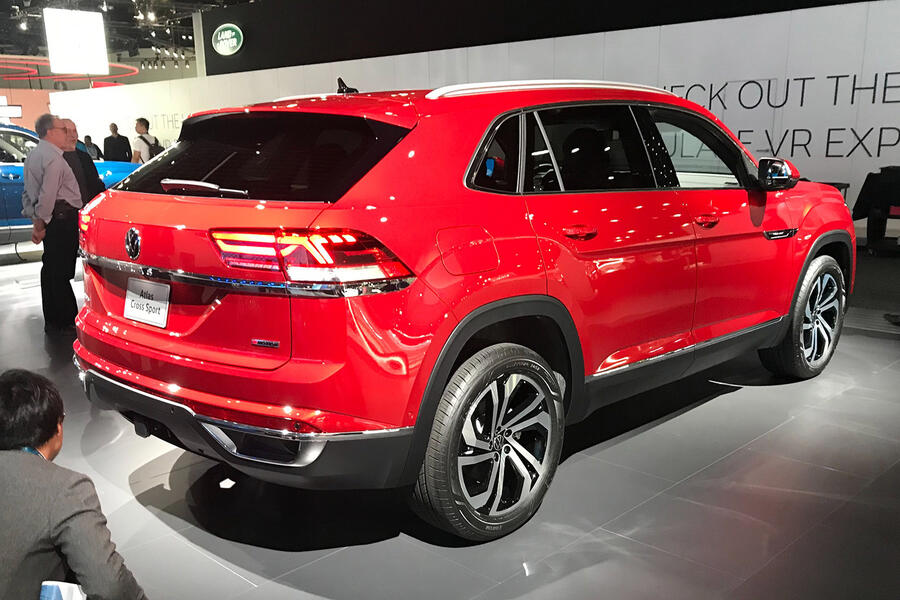 While the model only seats five, it maintains a second row of seats that slide to expand the boot, and VW claims rear legroom exceed that of some seven-seat SUVs. The interior also features a revamped look.
The Atlas Cross Sport will be available with either a 272bhp V6 or 232bhp four-cylinder turbocharged TSI powertrain, both using an eight-speed automatic gearbox and available with all-wheel-drive.
The Atlas has been key to Volkswagen's revival in the USA following the dieselgate scandal, with the car designed and developed purely for the North American market, where VW adopts a slightly more mass-market value positioning than in Europe.
While the Atlas Cross Sport will only be sold in North America, it is closely related to the Teramont X SUV built and sold by the firm in China.
READ MORE
Volkswagen ID Space Vizzion previews ID 5 crossover estate
Volkswagen Group to invest in further electrification expansion