A production version of Mazda's RX-Vision concept is still on the table, according to Ikuo Maeda, Mazda's design boss.
The concept car was revealed at the Tokyo motor show in 2015 and, at the time, was considered to signify Mazda's intentions to launch a new range-topping sports car powered by a rotary engine.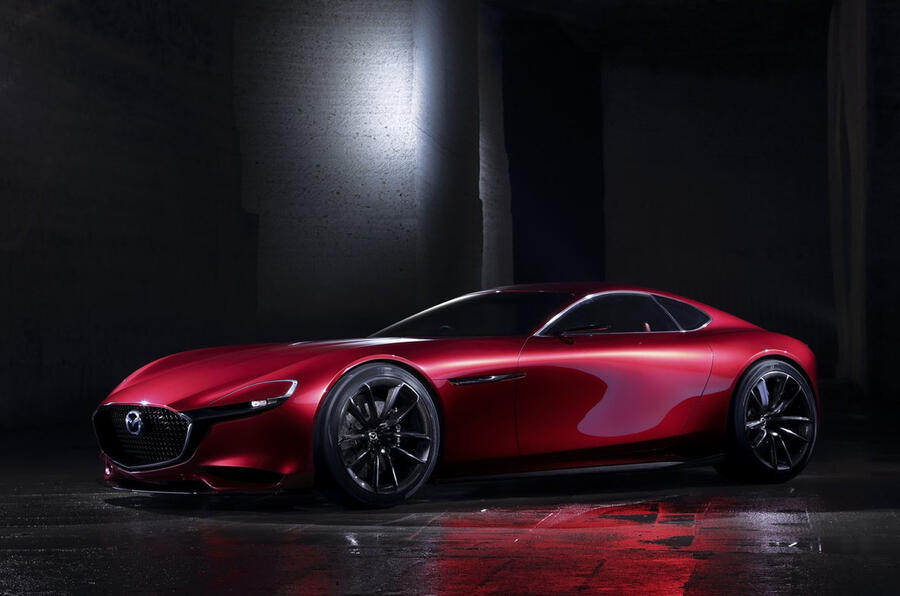 Since then, no such car has prevailed but we have seen some of its design features appear on the new Mazda 3.
However, in response to being asked whether the RX-Vision could come to fruition, Maeda said: "I hope I can say yes – this is my dream."
He confirmed he has prepared a design for a sports car which "is kind of a production car".
More industry insight from the LA motor show
Maeda added: "When it is decided as a brand that we need a sports car, that's when we will produce the car. As you know, we already have the MX-5. If we need a more premium sports car, then we need to have a serious think about it."
Product planning boss Ichiro Hirose added: "I think as soon as our profit situation gets better, we will be able to proceed in that direction to make it a product."
Last year, Mazda engine boss Mitsuo Hitomi confirmed to Autocar that it was developing a stand-alone rotary engine, which could be used in such a sports car.
The Japanese firm has a long history of producing rotary-engined cars but hasn't had one in its line-up since the RX-8 went out of production in 2012.