The Mazda RX-Vision concept car revealed at the Tokyo motor show signifies Mazda's intentions to launch a new range-topping sports car powered by a rotary engine.
The likely badge for the front-engined, rear-drive model would be RX-7, and the production version could be unveiled at the Tokyo motor show in 2017; that would mark 50 years since Mazda launched its first rotary-powered sports car.
The two-door, two-seat coupé is officially described as being 'Mazda's vision for the ultimate in front-engine, rear-wheel-drive sports car styling'. 
Mazda president and CEO Masamichi Kogai confirmed: "One day rotary will make a comeback. This gives form to our brand's vision of the future. It expresses our intention to make rotary. There are many issues to overcome but we will continue our efforts. We're working steadily. Keep your eyes on Mazda."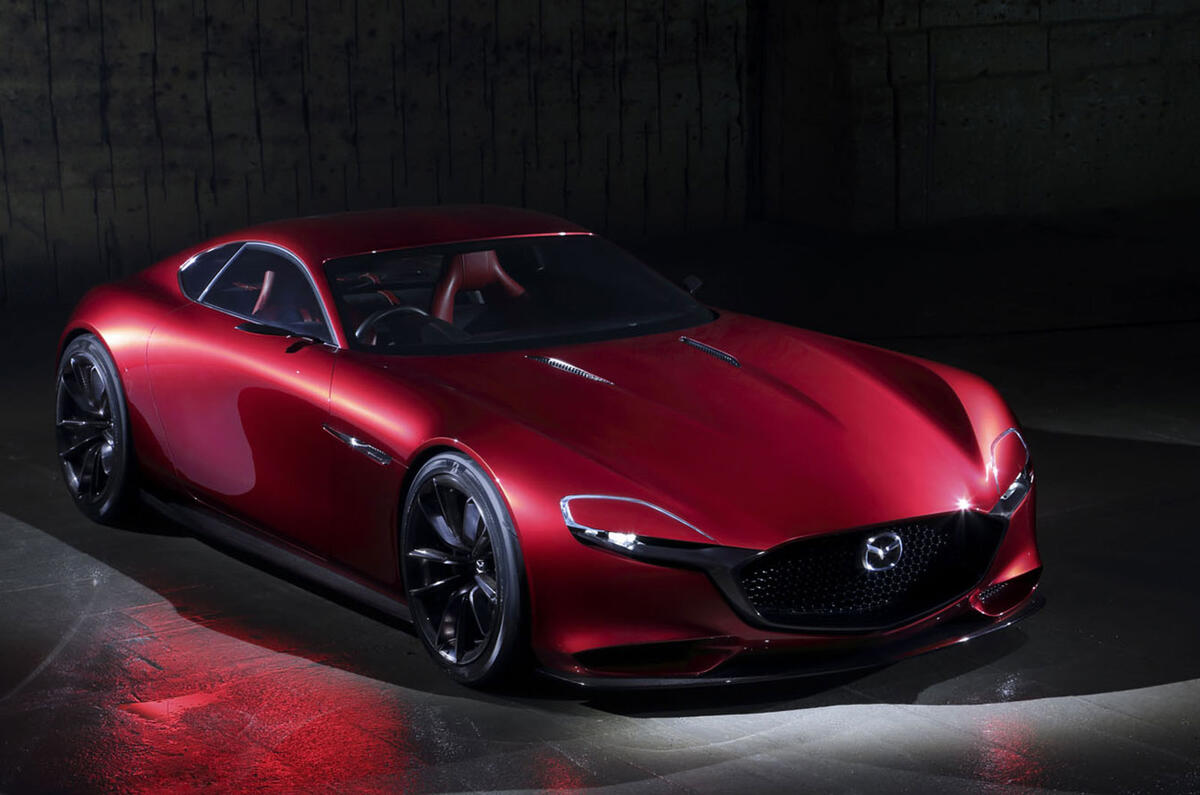 Blog - Mazda RX-Vision, the brilliant concept car that leaves us wanting more
At the heart of the RX-Vision is an all-new next-generation rotary engine called SkyActiv-R, an engine which is said to solve three key issues with previous rotary engines: fuel economy, emissions and reliability. However, Mazda has yet to reveal the specifics.
The RX-Vision measures 4389mm long by 1925mm wide, with a height of 1160mm and a wheelbase of 2700mm. Those dimensions make it marginally longer and wider than Jaguar's F-Type coupé sports car, and significantly lower, something the compact nature of the rotary engine has allowed. 
The concept car sits on a unique SkyActiv rear-wheel drive platform, unrelated to the Mazda MX-5. For production, the new RX-7 is likely to be smaller than the concept car, and will be targeted at the Porsche Cayman.