The Goodwood Festival of Speed this year will feature a new 'Arena' feature, which will showcase drift cars and stunt displays.
The new attraction, which organisers describe as an "amphitheatre of action", is being created as part of a layout revamp for the Sussex event, which this year will have a 'speed kings' theme.
The Arena will be located close to Goodwood House, in the Catherdral Paddock previously occupied by the Supercar Paddock. In turn, the supercars will now be located next to the hillclimb start line, in the space previously occupied by the Moving Motor Show stands. The First Glance Paddock, which houses unreleased, prototype and concept machines, will also move. It will now be located next to the FoS Future Lab technology showcase, adjacent to the car manufacturer stands.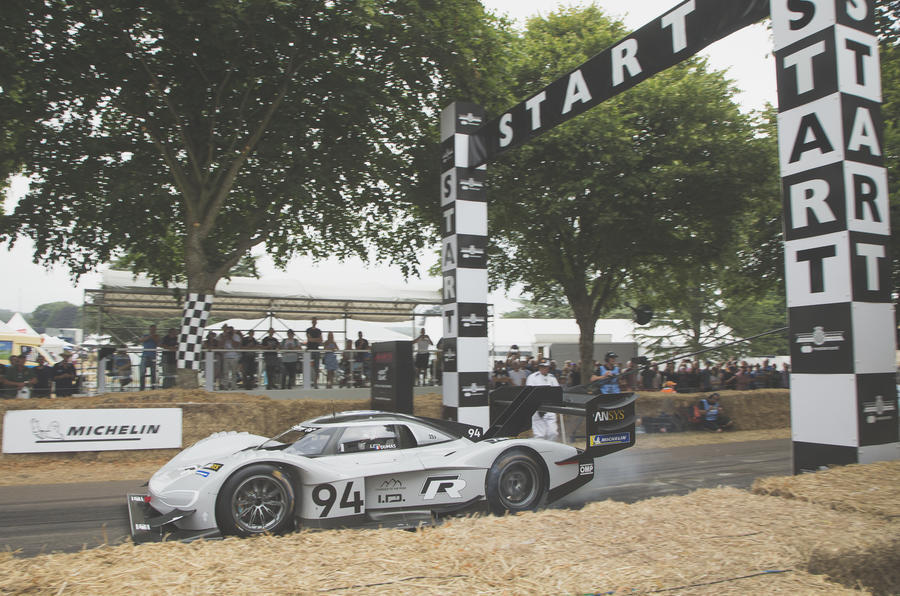 The 2019 Festival will focus on 'speed kings – motorsport's record breakers'. It will celebrate all manner of automotive bests and firsts, from land speed records and fastest laps to the most successful drivers and manufacturers.
"We are delighted with this year's theme, as it offers an opportunity to celebrate the ultimate heroes of motorsport past, present and future," said Will Kinsman, Goodwood's head of motorsport content. "The team are working hard to ensure the paddocks are bursting with the most talented drivers and riders alongside the most iconic road and race machines in the world.
"They are also delving into the more obscure corners of the motorsport world to ensure the Festival of Speed maintains and enhances its reputation as the greatest motorsport show on earth."
2019 marks 20 years since Nick Heidfeld set the outright record in the Goodwood hillclimb event, taking just 41.6 seconds to ascend the 1.26-mile course in a McLaren MP4/13 Formula One car. Last year, all eyes were on the Volkswagen I.D. R electric racer, which arrived at the event fresh from smashing the all-time Pikes Peak record. It was unable to get close to Heidfeld's mark, but did set a new record for electric cars with a time of 43.05 seconds.