The gloriously unlikely Aston Martin V8 Cygnet, which features the running gear and suspension of the previous-generation Vantage S crammed into the bodywork of the Toyota iQ-based city car, starred at this year's Goodwood Festival of Speed.
The very existence of this machine is proof of Aston Martin's sense of fun, but it's also a manifesto for its Q by Aston Martin bespoke division and a demonstration of the scale of commissions it's willing to take on for affluent clients.
The firm first toyed with concepts for a V8 Cygnet years ago, and when an Aston Martin collector heard of them, he asked if it would be possible to actually build a driveable, road-legal one. The Q division was given the task and the resulting car, delivered after a 10-month development programme, is proof of a commendable reluctance to say no.
What's the V8 Cygnet like?
The Cygnet was Aston's out-of-character city car, which launched in 2011 at a price of more than £30,000 – more than double that of the iQ – and lasted only until 2013.
Two Cygnet bodyshells left from the development of the original car were used in the V8 project. The finished project combined one of those shells with the front and rear subframe of the Vantage, including the twin-wishbone suspension. In place of the Cygnet's 97bhp 1.3-litre four-cylinder engine is the 4.7-litre naturally aspirated V8 from the Vantage S.
Autocar's 10 best city cars 2018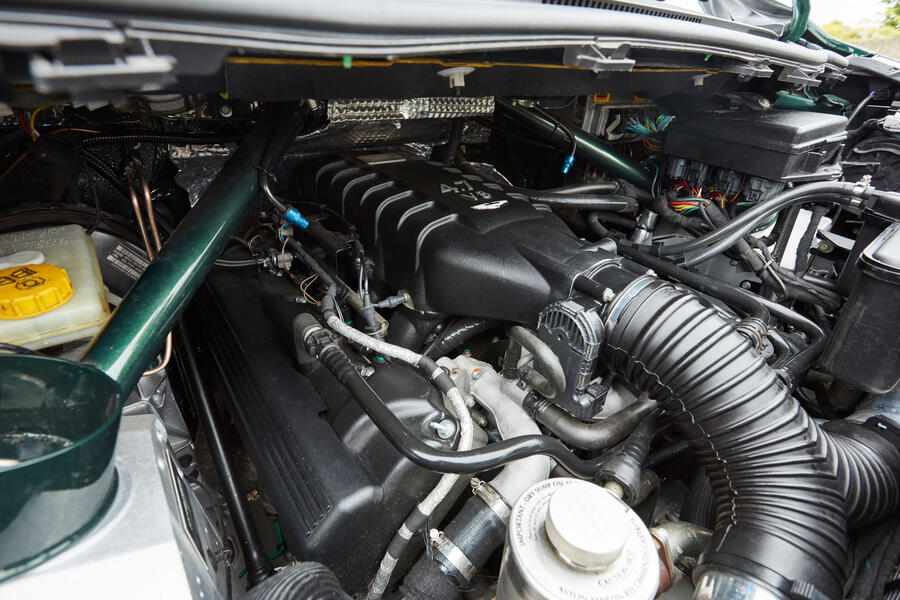 Saying goodbye to the Aston Martin Cygnet
Getting the Vantage engine and subframe to fit was a substantial challenge, involving moving the front bulkhead about a foot backwards. But the more demanding task was fitting the rear-mounted Speedshift automated single-clutch transmission, with a barely-there torque tube connecting the two ends of the drivetrain.