New Indian car company Vazirani Automotive has revealed a hypercar called the Shul that uses an eco-friendly turbine-electric powertrain that is designed to engage with "purists and petrolheads".
Chief designer Chunky Vazirani, who has worked for Jaguar Land Rover and Rolls-Royce, told Autocar during an interview ahead of the Shul's Goodwood Festival of Speed reveal that he wanted to make the model more emotional than regular electric vehicles because he himself is a "true petrolhead".
The car uses a jet turbine-electric powertrain that enables it to mix rapid, torque-heavy performance without compromising on range. Vazirani said that his firm has "worked with a company in the UK on the development of a turbine" that allows drivers "to use regular petrol so they can rely on existing infrastructure".
2018 Goodwood Festival of Speed — live coverage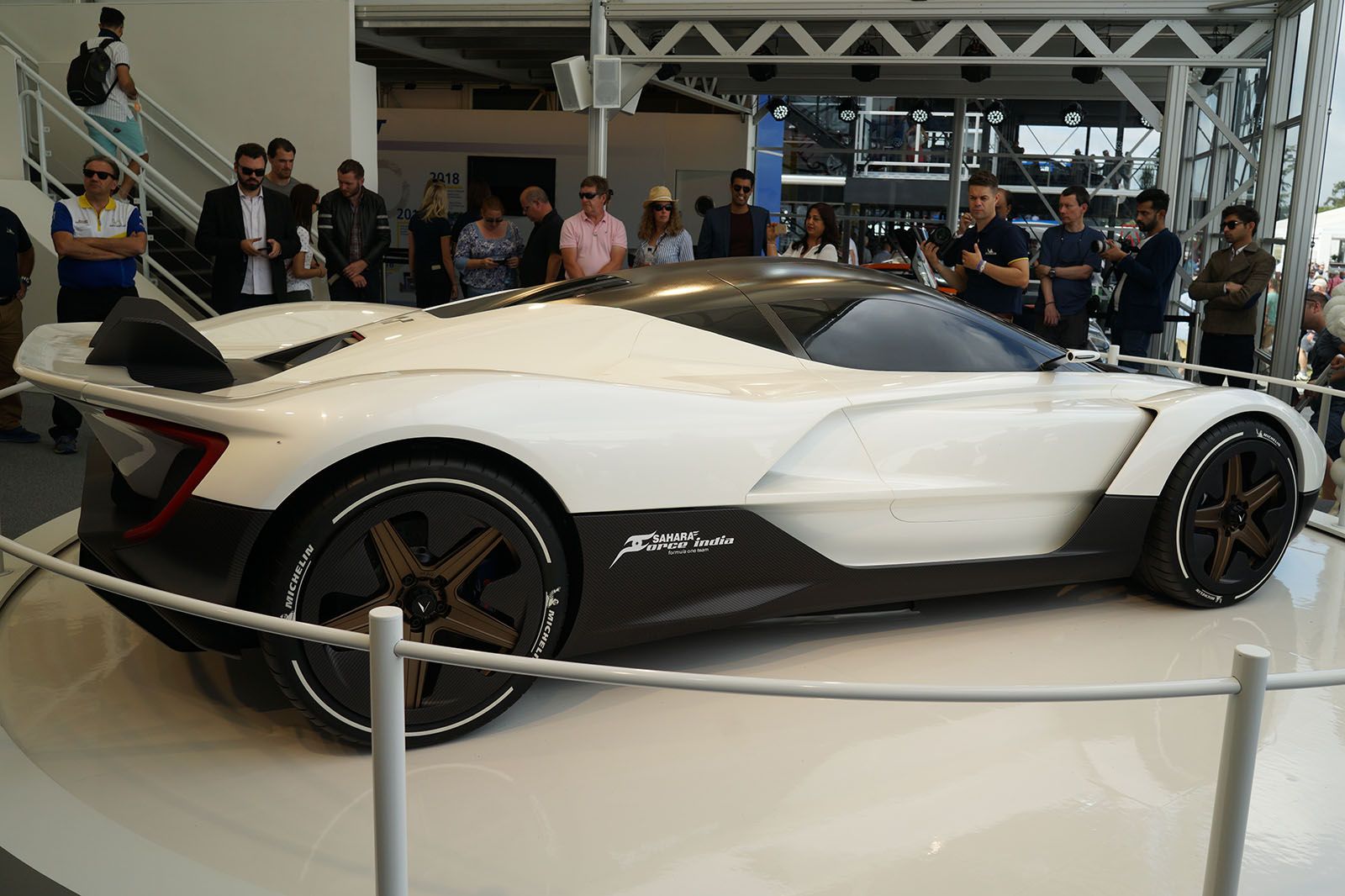 Four electric motors are each located beside a wheel to provide fully independent torque vectoring. The motors drive through single ratio gearboxes, with Vazirani stating that they don't need a second cog because they offer a bandwidth of power "that is pretty damn good and more than enough of what we think customers will use".
The Shul uses a carbonfibre tub chassis and makes extensive use of carbonfibre in its body to keep weight down, while the exterior has been shaped to minimise drag. Vazirani said the car's turbine meant that it could use relatively small batteries, also helping to trim weight.
"Our battery pack weighs only about 300kg and it gives you the advantage of charging it on the go," he said, confirming that the car has regenerative technology. "The battery is right behind the passenger [cell] and it also takes some space through the central tunnel, so the car has an optimum weight distribution."