Volkswagen is set to expand its Volkswagen Golf line-up next year with a new crossover-style SUV model influenced by the T-Roc concept.
Volkswagen T-Roc: first sighting of future Nissan Juke rival
The new high-riding Golf-based model is set to make its debut in lightly veiled concept form at the Geneva motor show next March, prior to the unveiling of a definitive production version during the second half of 2017, according to Wolfsburg officials.
The new high riding model will slot into the Volkswagen line-up underneath the second-generation Volkswagen Tiguan at a price expected to start at around £19,000.
Earlier reports suggested the new Volkswagen SUV would eschew the T-Roc badge for a more conventional name. Copyright documents obtained by Autocar reveal Volkswagen has registered alternative names, including Teracor, but Volkswagen boss Herbert Diess has now confirmed a decision has been made to retain the T-Roc name for production.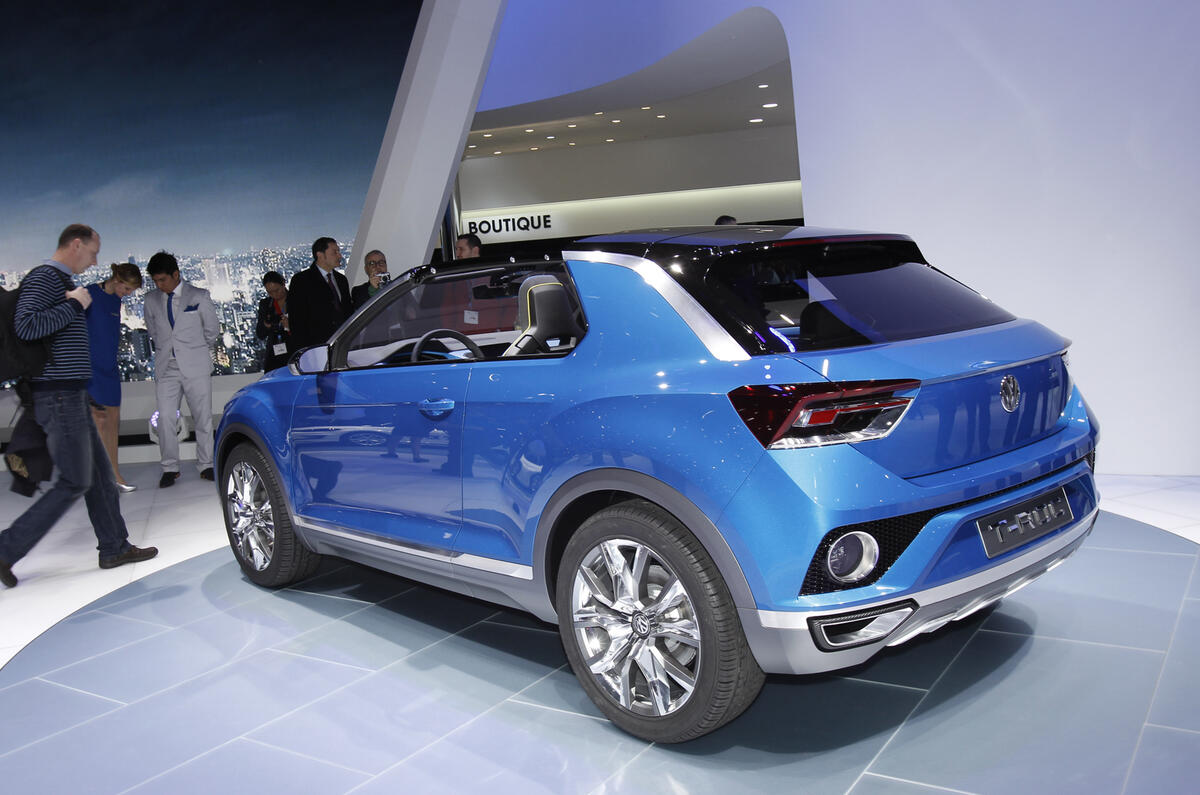 Unlike the original targa roof-touting T-Roc concept revealed in 2014, the production version of Volkswagen's latest SUV is planned to receive a fixed roof and five-door hatchback layout similar to that of its more conventional Golf siblings. While adopting typical Volkswagen styling elements, the new SUV will sport a uniquely styled steel body, according to factory sources
In concept car, the T-Roc measures 4178mm long, 1831mm wide and 1501mm high – dimensions it is expected to retain in production guise.
By comparison, the second-generation Tiguan stretches to 4486mm long, 1839mm wide and 1632mm high.
Like the Golf and Tiguan, the T-Roc is based on Volkswagen's versatile MQB platform. It is expected to come with a wheelbase similar to that of the Golf at 2640mm, or 41mm shorter than the Tiguan's.