Subaru has released an image of a new concept called the Viziv Tourer that will be revealed at next month's Geneva motor show.
The model offers direct insight into the look of a future WRX estate, which is due to be launched alongside a WRX saloon – the latter of which was first previewed in concept form in autumn last year (and is pictured below).
Only the Viziv Tourer's tail-lights and bootlid are visible in the picture, but they show that the car will have similar design details to the saloon. This suggests the front end will be near-identical and sport the same slim light design as the regular Viziv concept.
The Viziv Tourer is also likely to have a similar footprint to its saloon sibling, which measured 4630mm long and 1950mm wide, with a 2730mm wheelbase – all increases on the current WRX.
The production WRX models that follow these Viziv concepts will be built on Subaru's latest Global Platform, which was first introduced on the current Impreza and brings vast improvements in structural rigidity and refinement.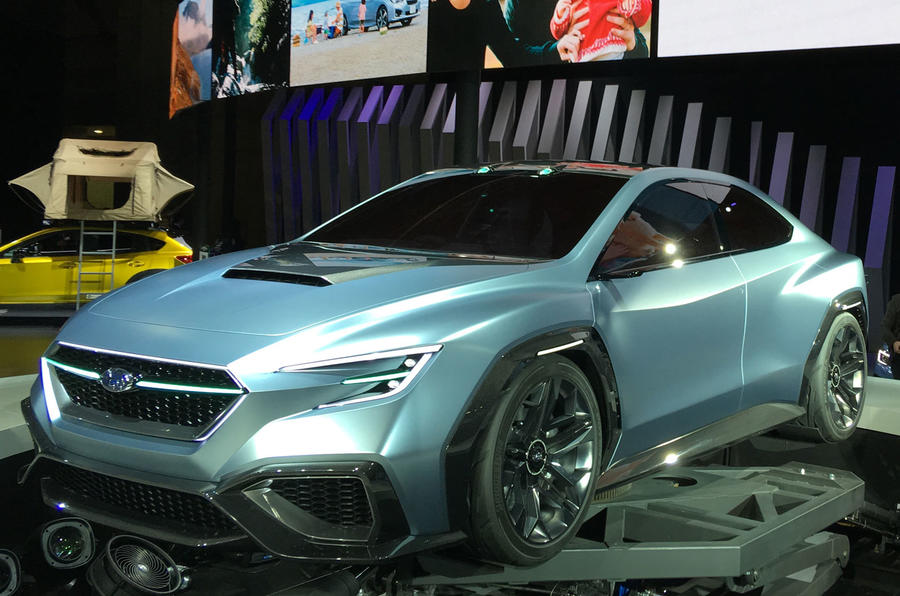 The platform also enables the fitment of Subaru's EyeSight technology, its suite of driver assist systems that enable functions such as autonomous emergency braking, an advanced form of side impact alert and driver fatigue detection.
The systems were recently rolled out on the latest XV, which Autocar drove earlier this year, but will appear in even more active forms when the next WRX models make production in 2020.
Expect the hardware to lend itself to more advanced semi-autonomous functions, although Subaru's intention to make WRX driver-centric will negate the fitment of fully autonomous functions in this model's line-up.