Subaru has hinted at the future shape of the WRX with the Viziv Performance concept, which has been revealed at the Tokyo motor show.
The firm describes the model as a sports saloon that draws on the race and rally heritage of the Legacy, Impreza and WRX. It features Subaru's boxer engine and symmetrical all-wheel drive, although no performance figures have been released and few technical details have been disclosed.
Will Subaru stick to its boxer guns with the next WRX?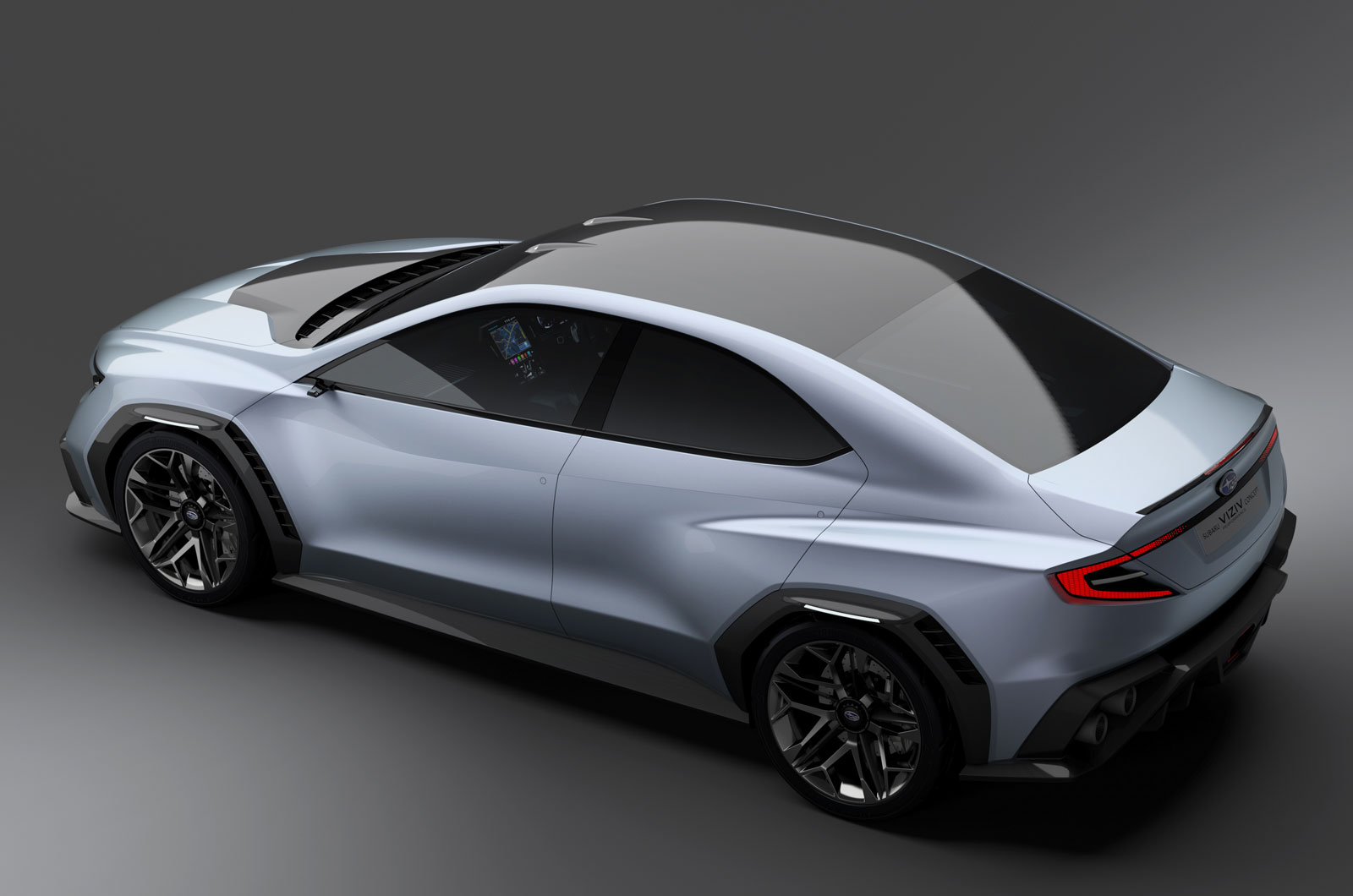 The Viziv Performance features a more aggressive front grille than on the recently revealed new Impreza, along with more angular styling and larger, sculpted wheel arches. The concept is 4630mm long and 1950mm wide, with a 2730mm wheelbase.
Subaru has said the Viziv Performance concept is focused on "driving enjoyment" but it is also designed to include a range of advanced driver-assistance systems, which Subaru is aiming to launch in 2020.
Viziv – a contraction of 'vision for innovation' – has been used by Subaru as the name for a series of show concepts, including a three-row SUV, which turned into the Ascent for the US market.