Rimac's second hypercar, to be revealed at the Geneva motor show later this month, has been all but revealed in the brand's latest preview of the car. Positioned above the Concept One, it will feature a high level of autonomy and a 120kWh battery.
A source close to the car revealed the battery statistic, although didn't confirm what performance the car can achieve. It's likely to feature level 4 autonomy where legal, this means that the car can drive itself completely, without the driver's attention, but with a driver behind the wheel just in case.
Sources say targets for the new car changed when Tesla announced its new Roadster, which, it is claimed, will accelerate from 0-62mph in 1.9sec in its slowest form and will have a 200kWh battery pack.
The Croatian supercar firm confirmed to Autocar last year that a new model would arrive in 2018. It has since announced it will be revealed at the Geneva motor show. At the time, Monika Mikac, the Croatian firm's chief operating officer said the car will be more comfortable and expensive than the Concept One, but also capable of even better performance. Rimac also described the model as "a true game-changer".
With the working name Concept Two - "it definitely won't be called that", said Mikac - the model will be "comfortable luxury" and a little bit bigger than the Concept One, but still a two-seater. Mikac said there are no plans to build a four-seater.
She added that it will be "even more high-performance" than the Concept One. That car delivers 1224bhp and 1180lb ft of torque and has a 0-62mph sprint time of 2.5sec.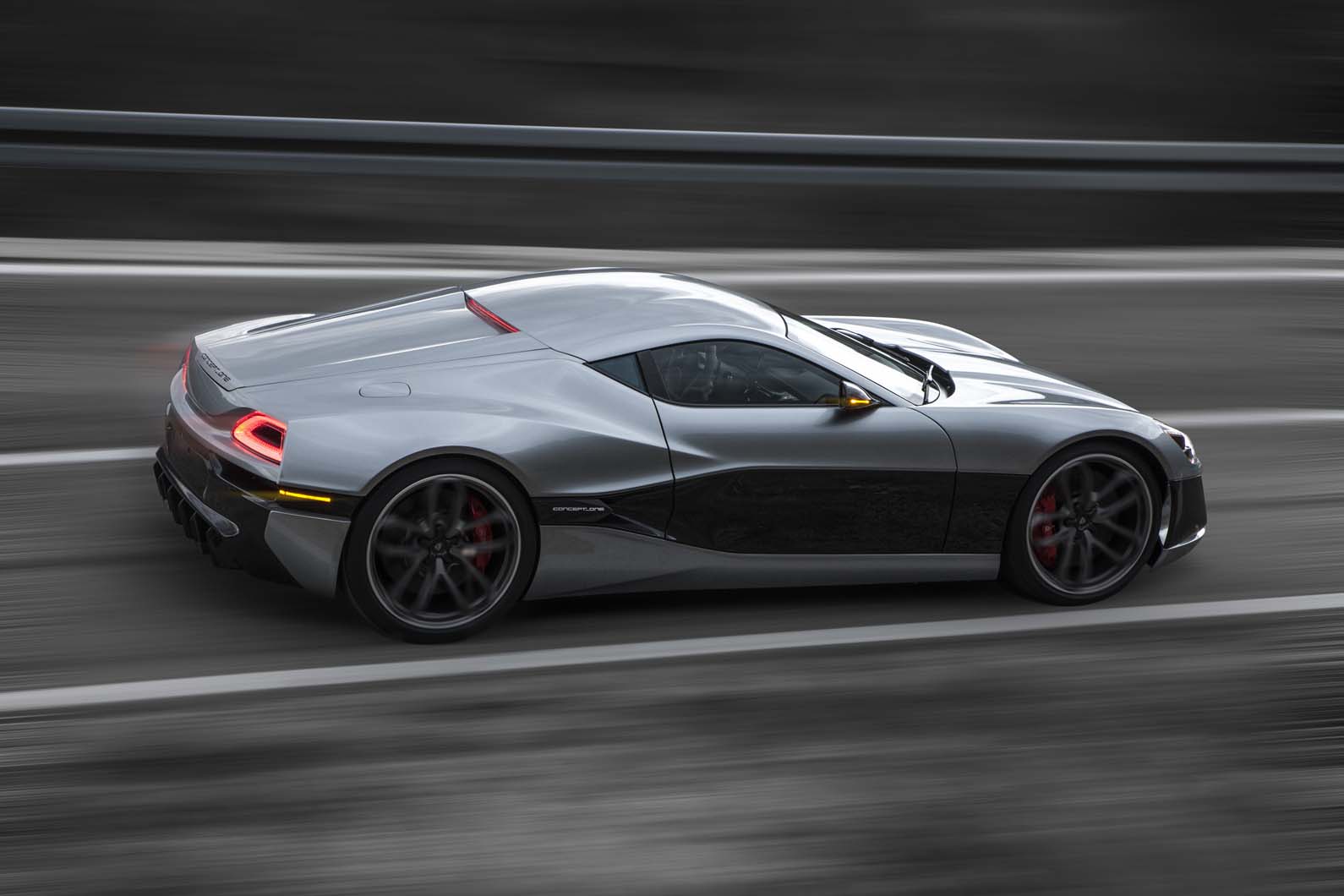 While only eight Concept Ones were built, plus two track-only Concept S models, the upcoming car will have a production run of 100, with Mikac anticipating that Rimac would sell 20 units in the first year.