Volkswagen has pulled the wraps off facelifted versions of the Passat saloon and estate, which both made their public debut at the Geneva motor show.
The brand has sold close to 30 million Passats across six generations since 1973, so the changes to the tried and tested formula are modest.
The bumpers and lights have been tweaked, with LED lights now standard across the range, and there are new wheel designs and colour options. But the more significant changes concern technology, with a raft of assistance and connectivity upgrades.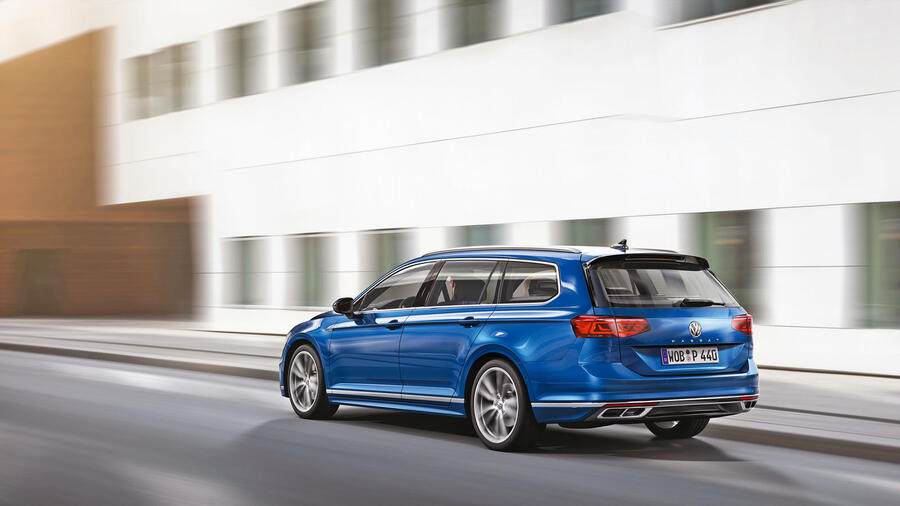 The headline new arrival is a semi-autonomous autopilot system capable of operating at higher speeds – a Volkswagen first. Dubbed Travel Assist, this can actively steer the Passat at speeds of up to 130mph – a big advance on the 25mph limit of the Traffic Jam Assist system on the current car. Travel Assist works in conjunction with smart adaptive cruise control that can respond to speed limits, junctions and corners.
The new MIB3 infotainment system has a permanent data connection and brings the option of a digital instrument display. Users of iPhones will be able to access Apple CarPlay without a connection cable. Volkswagen is also planning to allow smartphone key access to the car, although only with Samsung devices for now.
Mechanical changes are limited. The 148bhp 1.5 TSI Evo petrol engine from the current car will continue to be the base petrol powerplant, with 187bhp and 268bhp versions of the 2.0 TSI turbocharged petrol unit above it. All are now fitted with particulate filters.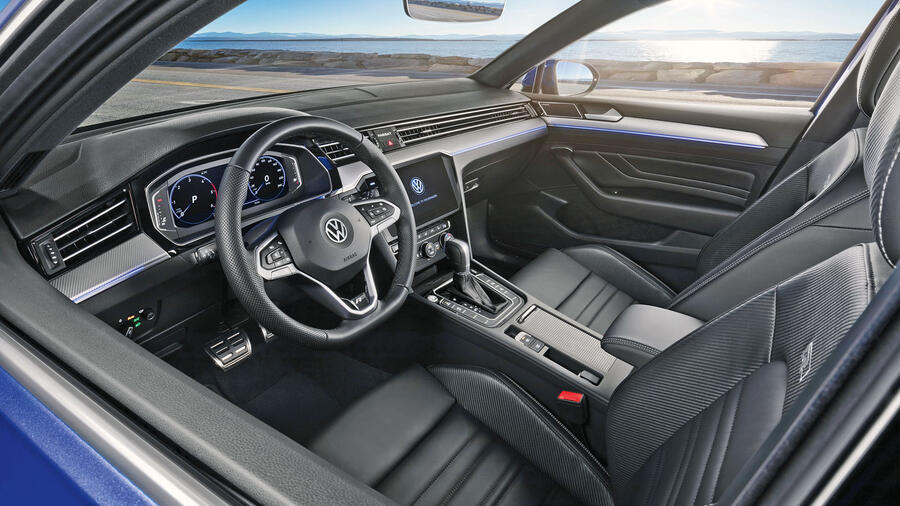 Four diesels will be offered: a 1.6 TDI with 118bhp; a new 148bhp 2.0 TDI Evo with selective cylinder deactivation; a 187bhp 2.0 TDI without the cylinder shutdown; and a carried-over version of the current 237bhp BiTDI unit. The GTE plug-in hybrid will continue and has been given a bigger battery, rising from 9.9kWh to 13.0kWh.
Volkswagen predicts an electric-only range for the GTE of up to 34 miles under the WLTP testing regime. That's around 12 miles more than the current GTE and enough for continued exemption from London's congestion charge. Volkswagen estimates it could take up to 25% of Passat sales, up from 10% previously.