The plug-in hybrid version of the next-generation Porsche 911 will be the most powerful model in the 911's history.
"The 911 plug-in must be a very strong performing car," said Porsche boss Oliver Blume. "It will be the most powerful 911 we've ever had; 700bhp might be possible."
The electric motor is likely to be rated at a minimum of 136bhp – that's the power of the Panamera 4 E-Hybrid's motor - while the combustion engine will be a turbocharged petrol flat-six.
Today's 911 Turbo S develops 572bhp.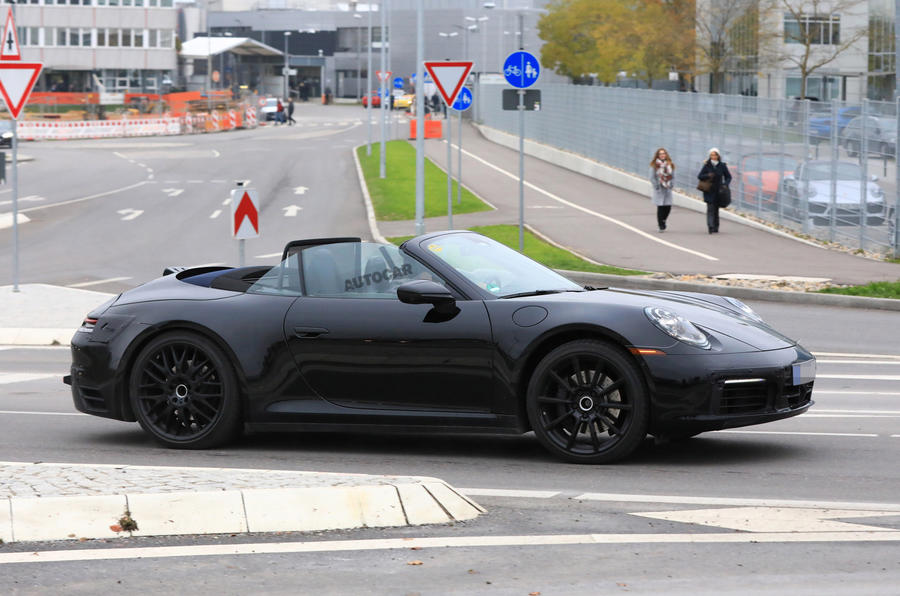 Drivers will be able to use "a special button for the electric punch," Blume added.
The 911 plug-in's technology will be unique but will draw on experience gained with the front-engined Panamera hybrid and the 918 Spyder supercar.
As a result, the 911 plug-in will be launched "a couple of years" after the next 911, codenamed 992, which is scheduled to be revealed at the Paris motor show later this year.
More content:
Porsche 918 successor will need 'technology breakthrough'
New Toyota Auris launched with more powerful hybrid
used Porsche 911 2015-2018 cars for sale
Porsche 911 3.0T 991 Carrera 4S PDK 4WD Euro 6 (s/s) 2dr
Porsche 911 3.0T 991 Carrera S PDK Euro 6 (s/s) 2dr
Porsche 911 3.0T 991 Carrera S PDK Euro 6 (s/s) 2dr
Porsche 911 3.0T 991 Carrera S PDK Euro 6 (s/s) 2dr
Porsche 911 3.4 991 4 Targa PDK 4WD Euro 6 (s/s) 2dr
Porsche 911 3.0T 991 Carrera Euro 6 (s/s) 2dr
Porsche 911 3.0T 991 Carrera 4 PDK 4WD Euro 6 (s/s) 2dr
Porsche 911 3.0T 991 Carrera 4S PDK 4WD Euro 6 (s/s) 2dr
Porsche 911 3.8 991 Carrera S PDK Euro 6 (s/s) 2dr
Powered By