Nissan is previewing the design future of its all-conquering Qashqai with a new concept car at Geneva. Dubbed the IMq, it's the brand's attempt to reinvent the crossover and introduce electric propulsion to a volume segment.
The IMq was designed by a small team at Nissan's London design centre in Paddington and chosen out of a number of entries from studios around the world. The 4.5m-long concept, while likely to be toned down for production, is an athletic-looking crossover with multiple sharp lines, a Range Rover Evoque-style slim glasshouse and spaced-out rear haunches. It also has 'suicide' doors leading into a four-seat cabin – both features unlikely to make production.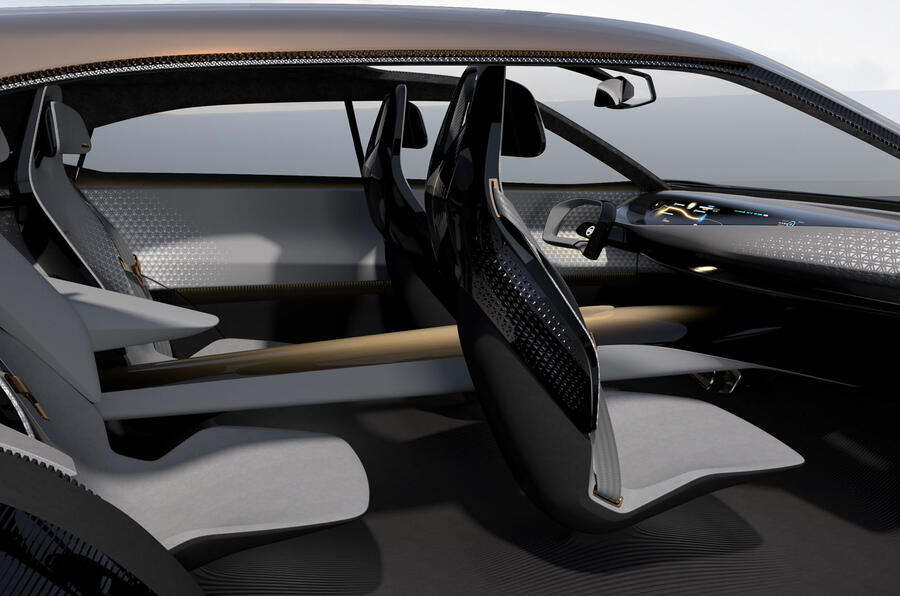 Details for the future include the evolution of Nissan's 'V-motion' grille design, featuring vertical slats with no physical cooling intake necessary for its range-extending EV powertrain. Despite the car's bold exterior, design bosses claim it has been shaped around the theme of 'May', which is a Japanese expression of minimalism.
The interior, similarly minimalist in conception, hass four free-standing one-piece seats and a large copper-tinted central tunnel running the length of the car. Infotainment is hidden behind a panel in the dashboard, itself appearing to 'float' away from the bulkhead, while a panoramic glass roof provides an airy feel.
The concept is powered by a 335bhp dual-electric-motor, all-wheel drive system delivering 516lb ft of torque and mated to a 1.5-litre range-extending turbocharged petrol engine of unknown output. The engine runs at the optimum speed to charge the battery. Autocar understands the system has no facility for plug-in charging.