Bentley has revealed its first-ever plug-in hybrid, the Bentley Bentayga hybrid. It is the brand's first step towards electrification, which will culminate in the launch of a pure electric mid-sized sports car by 2020.
On show in Geneva, the model, which is capable of up to 31 miles of electric-only range, uses an electric motor with a turbocharged 3.0-litre V6 petrol engine, the same set-up used in the Porsche Panamera E-Hybrid. The motor acts as both an electric motor and a generator. Performance figures have not yet been revealed but a total output of 450bhp is expected.
It is the car maker's most efficient model yet, emitting CO2 emissions of 75g/km on an NEDC cycle.
Price is not confirmed either, but the hybrid will sit below the Bentayga W12, currently the most expensive model at £162,700. Order books open later this year.
The standard Bentayga's automatic start-stop switch is replaced with a control for three E Modes – EV Drive, Hybrid Mode and Hold Mode – all of which help manage battery usage.
There is also a revised infotainment screen and driver's infotainment panel with information on performance, consumption and energy source.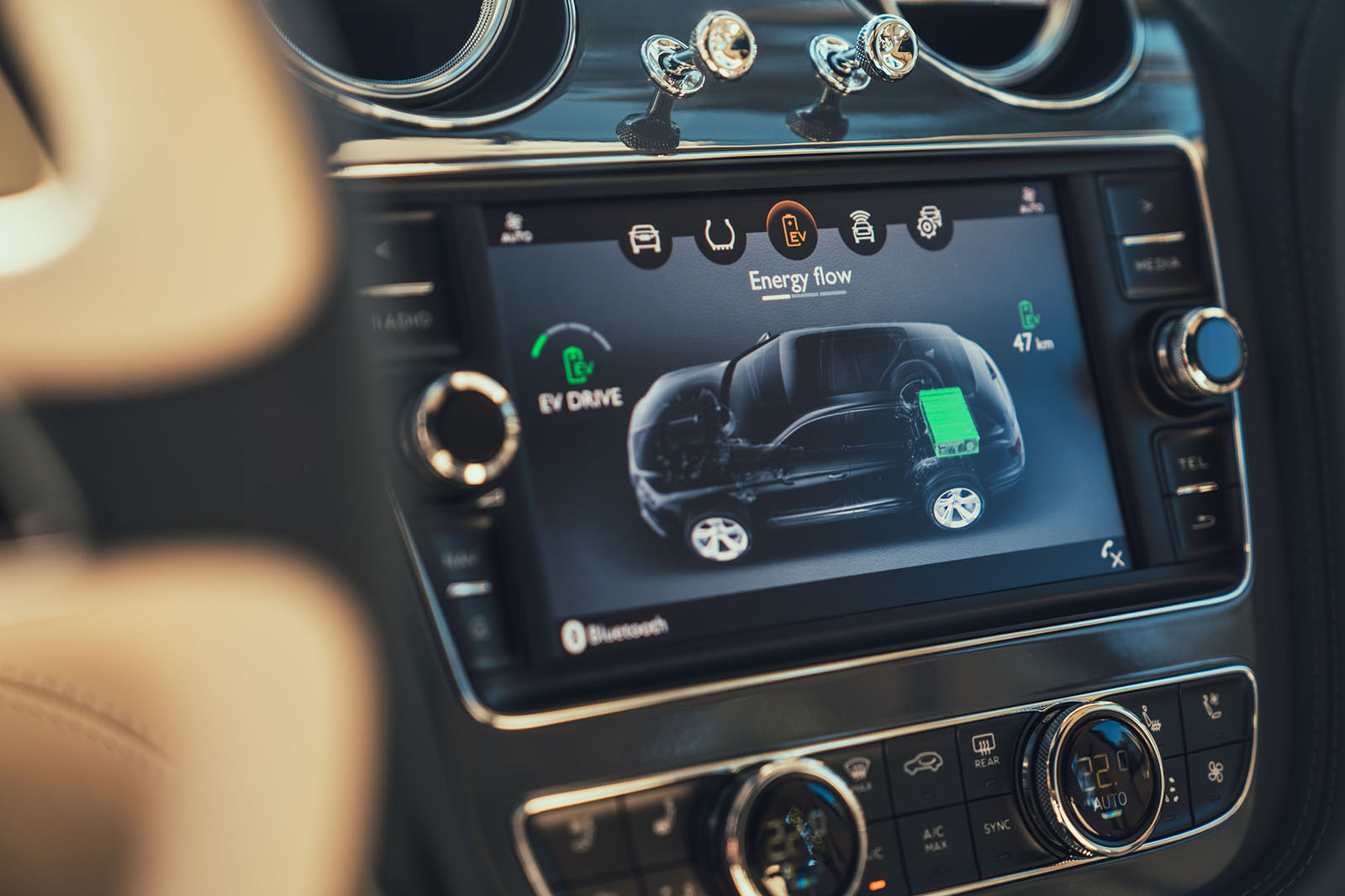 The navigation calculates the best usage of the electric motor and engine for each journey while a new mobile phone app enables remote battery charging, heating and cooling.
On a standard household socket, full charge of the battery takes seven-and-a-half hours. However, those with a specific charging connection installed at home can reduce charge time to two-and-a-half hours.