The next Hyundai Santa Fe will get a drastically different design and new interior technology in order to give the fourth-generation model its best shot of fighting it out in the SUV segment's sharp end.
Ahead of its reveal at the Geneva motor show this March, the new car's exterior has been previewed with sketches. These show an aggressive front end with a split headlight design – similar to that of the smaller Kona – and a pinched rear with an angled tailgate.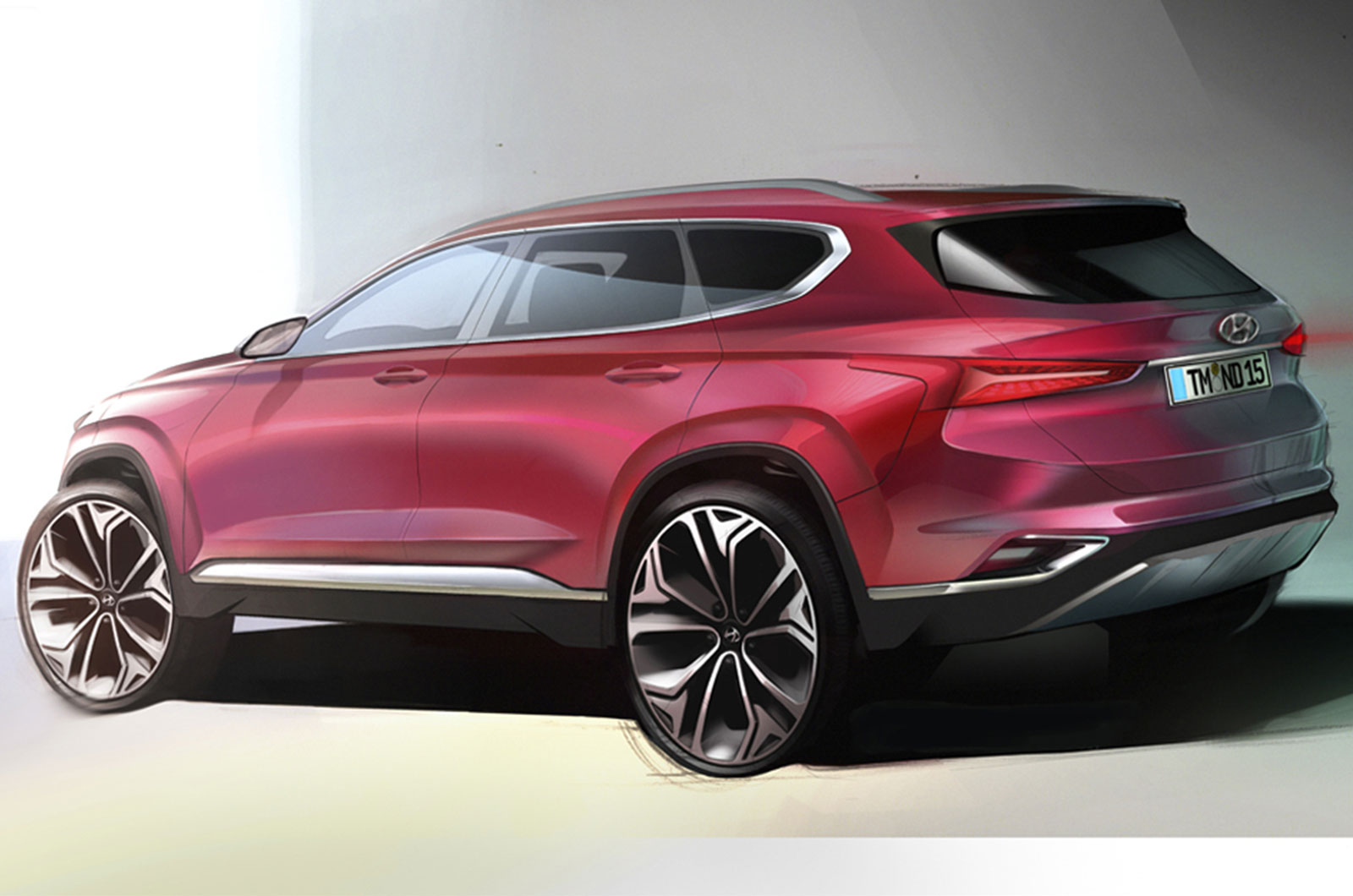 Among the tech highlights are a rear occupant alert - a warning to let the driver know when leaving the car if there's someone in the rear seats – as well as automatic emergency braking (AEB) added to the rear cross-traffic alert system, effectively giving the car AEB in both forward and reverse. 
The new Sante Fe has been part-developed at the Nürburgring, as Hyundai looks to sharpen the handling of its range by testing all of its models there, no matter how performance-focused they are.