Lamborghini is readying a replacement for the Aventador for 2020 – and is set to adopt a hybridised version of its iconic V12 engine. It will be one of two 2020 series-production Lamborghinis to use electrification, along with a plug-in hybrid Urus SUV, and will be previewed by a low-volume, £2 million hypercar due to be revealed next year.
Codenamed LB48H, the limited-run hypercar was shown to prospective buyers in model form in June. The biggest news is the powertrain, with the car serving as a prelude for the next Aventador's set-up by featuring a naturally aspirated V12 engine mated to an electric motor to boost performance and efficiency.
Revealed: Lamborghini uncovers 808bhp Sian as first hybrid model
At the launch of the Aventador SVJ earlier this year, chief technical officer Maurizio Reggiani threw more light on what to expect when the new car arrives in 2020.
Hybridisation has come from necessity, rather than choice. "The law will determine what level of pure-electric driving you need," Reggiani told Autocar. "There are several discussions ongoing. Some say 20km, some say 30km and China is suggesting 50km – and normally we only develop one car worldwide."
Using a hybrid system will add weight, with Reggiani estimating that even a lightweight solution will add 150kg to 200kg. Even with savings made elsewhere, that means the next-generation car is likely to be heavier.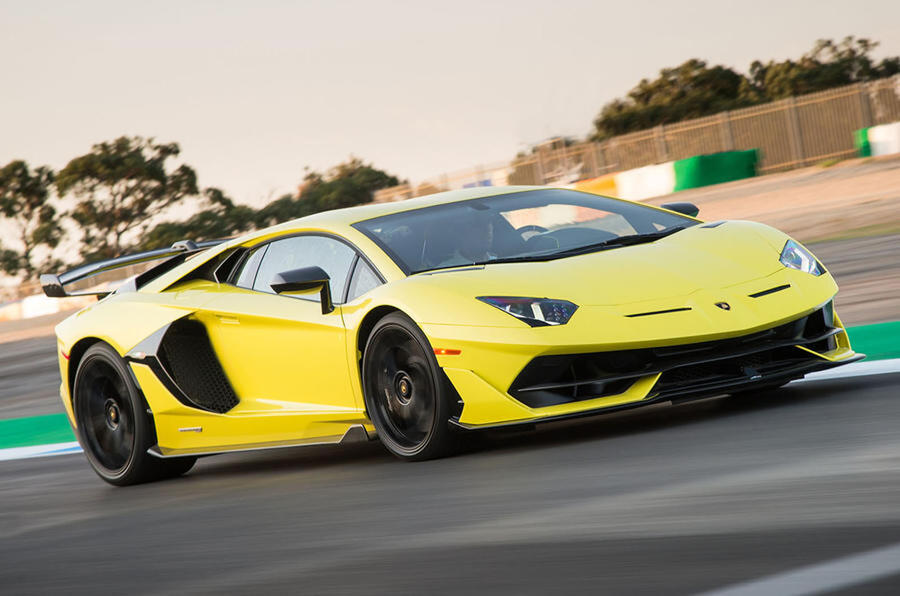 "I always say that I prefer to have 10kg less rather than 1hp more, even if the power-to-weight ratio remains the same," Reggiani said. "But I imagine the starting point of the car will be heavier, no doubt. What will be the end game? We don't know. Improvements will happen."
One side effect of the switch to hybrid powertrains is that Nürburgring Nordschleife records will become substantially harder. Reggiani thinks the Aventador SVJ's 6min 45sec production car lap record could stand for some while. But it also means Lamborghini is considering using a split hybrid system with an electrically powered front axle rather than a blended set-up with electrical power sent through a conventional transmission.