The 808bhp Sián FKP 37 unveiled at the Frankfurt motor show won't continue Lamborghini's tradition of previewing the design of its future models with limited-edition cars.
"There was a certain closeness of design between the Reventon and theLamborghini Aventador. This is exactly what I don't want to have. There will not be this language in the new Aventador," Lamborghini design boss Mitja Borkert told Autocar on the sidelines of the Frankfurt show.
Asked whether the Sián will influence the styling of any model coming out during the 2020s, the designer answered: "That's a clear no."
The Sián consequently has to stand on its own on a short branch of the ever-growing Lamborghini family tree. When Borkert and his team started the project, they drew inspiration from a wide variety of sources ranging from high-performance motorcycles to the various cars that competed in endurance racing events during the 1960s and the 1970s.
Borkert also revealed some of Lamborghini's recent limited-edition cars shaped the Sián's design by pushing his team of stylists in a completely different direction.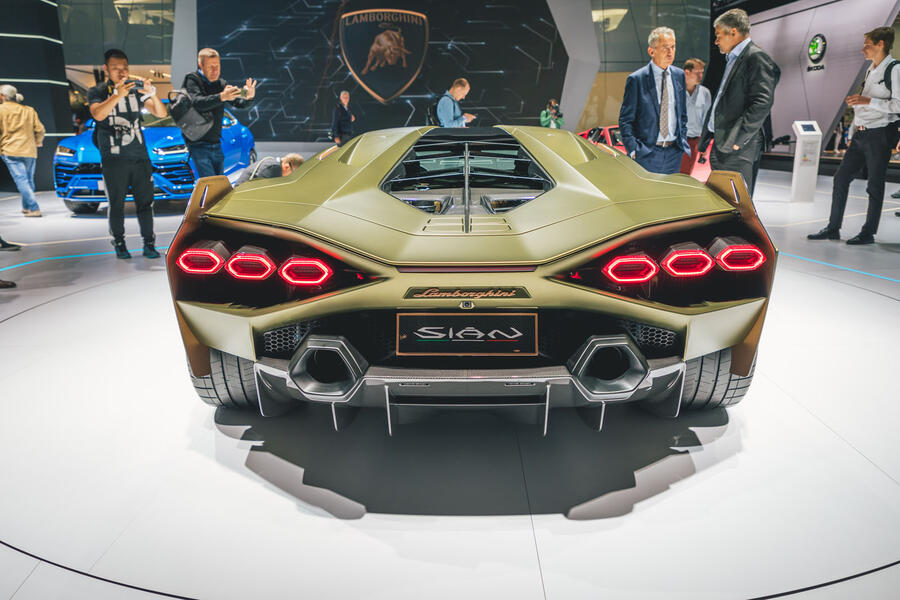 "After Veneno, after all these cars, I wanted to have integrated aerodynamics. I didn't want another wing car with a spoiler sticking out. I wanted to have something where aerodynamic efficiency and design meet in something completely new," he explained. The carbonfibre winglets above the rear lights are the exception to the rule. The rest of the car is an exercise in concealed aerodynamism.
Lamborghini plans to make only 63 examples of the petrol-electric Sián. Each one found a home well before the model made its public debut in Frankfurt because potential customers were shown the car behind closed doors, a common practice on this echelon of the automotive industry.
Keeping production relatively low will allow the company to integrate new technologies into the manufacturing process; the air vents are notably 3D-printed. Buyers will also be invited to work directly with Borkert to customise nearly every visual aspect of their car, including the colour of the body, wheels and upholstery.