The Infiniti QX50 Concept has been revealed at the Detroit motor show as a more production-ready version of its 2016 QX Sport Inspiration concept.
The new QX50 SUV will rival the likes of the Lexus NX, Audi Q5 and BMW X3 and sit above the Mercedes-Benz GLA-based QX30 in Infiniti's line-up.
The SUV concept also previews Infiniti's ambitions for autonomous technologies. The company claims that despite the nature of autonomous tech, its systems work in harmony with the driver to maintain engagement. "Empowering rather than replacing human control" is how Infiniti describes the tech, saying the driver will always retain control of the car.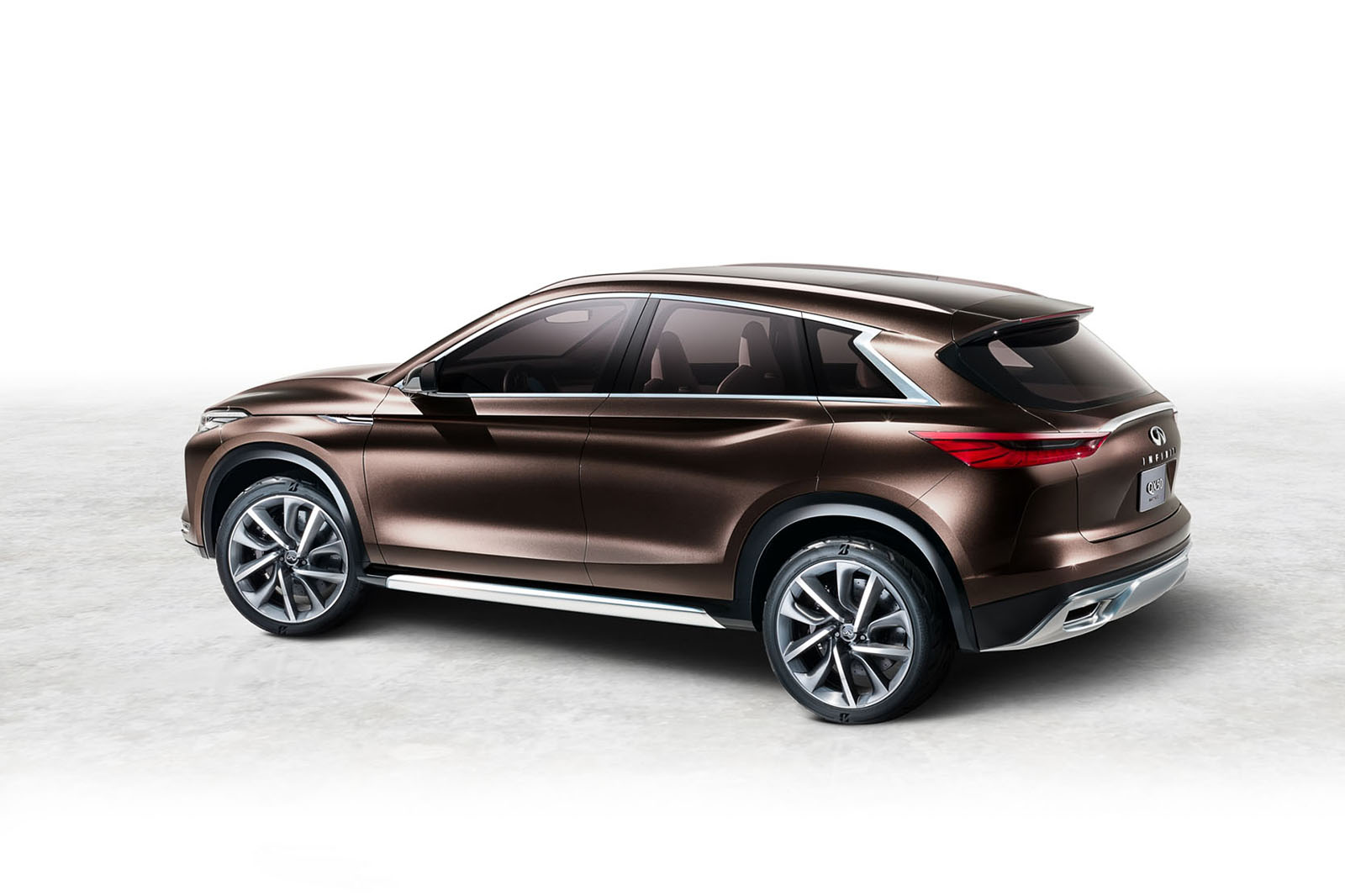 Infiniti's entry into the burgeoning premium SUV market is taking shape and the production version of the QX50 is likely to retain this concept's visual drama.
Unusually for an SUV concept, the QX50 hasn't been given an electric motor, and no fossil-fuel engine details have been given, apart from a mention that the QX50 may be in line for Infiniti's variable-compression-ratio turbo engine.
This petrol powerplant was launched at the Paris motor show last year and, Infiniti says, it provides the good fuel economy and strong torque associated with diesel engines as well as the outright power of a large petrol engine. It achieves this by continually adjusting the compression ratio. Maximum power output for this engine is 268bhp, with 288lb ft of torque. That would give the QX50 around 15bhp more than top-spec Audi Q5s but leave it some way short of the hot SQ5's 340bhp.