Infiniti revealed its QX Sport Inspiration concept at the Beijing motor show, offering a glimpse of what its next-generation QX models could look like.
The QX Sport Inspiration expands the design language first seen on the Q80 concept of 2014 onto a mid-sized SUV body, mixing angular lines with rounded edges and a coupé-like roof.
The roof features full-length panoramic glass with a tint that gets gradually darker towards the rear of the car. Infiniti claims that this effect helps to block out the sun's heat to manage temperature in the cabin.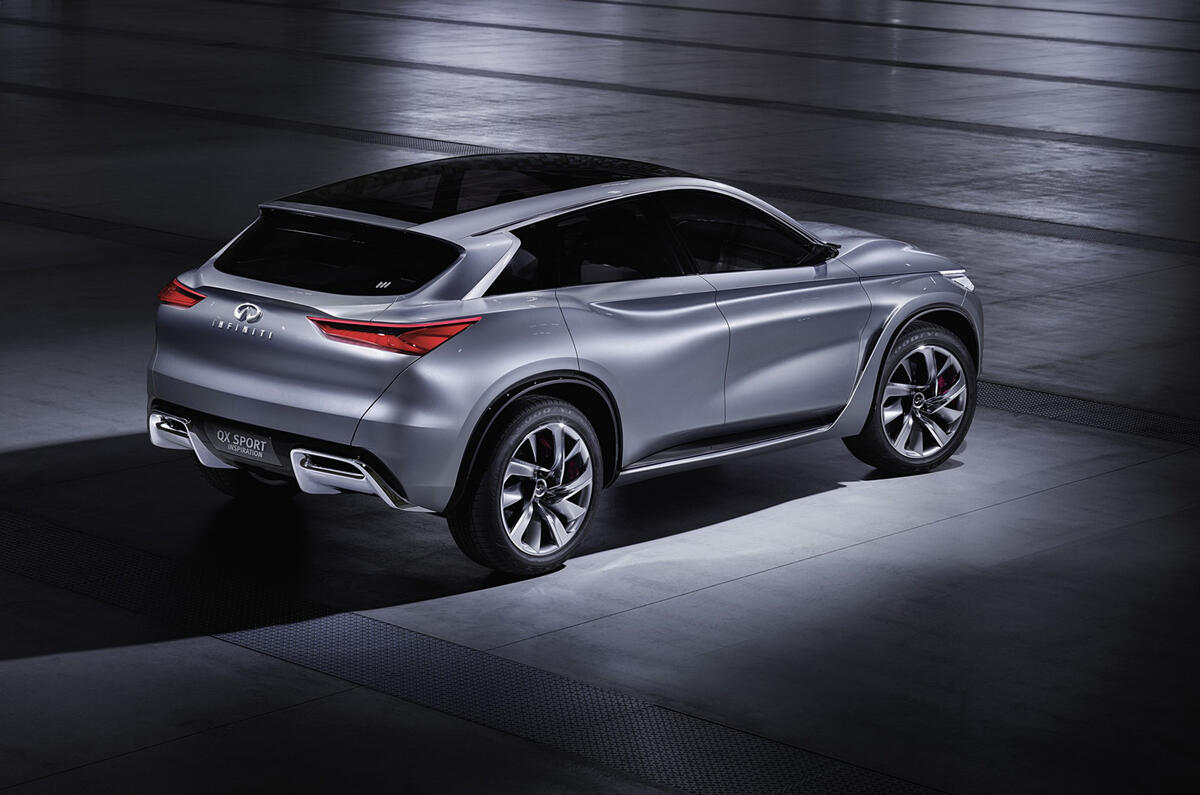 Inside there's a slim, button-free dash, well bolstered seats, and a flat-bottomed steering wheel. The cabin, which is covered in white and black leather, is more akin to that of a sports car, in a bid to give the QX a driver-centric feel. Although no drivetrain specifications have been released, we know the car has several driving modes, adjustable via a dial on the centre console, and gears are changed with metal paddle shifters mounted behind the wheel.
Ahead of the driver is a wide-screen display, while the centre console gets its own touchscreen. There's also a smaller touchscreen between the front seats to allow rear passengers to control rear climate settings.
To give an idea of its size, the QX concept is about the same height and width as the Porsche Macan, but is 8.1cm shorter thanks to its taught overhangs. It has a ground clearance of 230mm, which matches the Macan's maximum height. Infiniti says this gives the car genuine off-road ability, suggesting future QXs will retain all-terrain drive modes.