Aston Martin and US automotive tech firm Gentex have developed a camera-based rear-view system that will be used in future Aston Martin models.
Previewing in prototype form at next week's Consumer Electronics Show (CES) in Las Vegas, the new technology "dramatically improves" drivers' abilities to perceive traffic coming from behind and alongside the car, according to Gentex and Aston Martin.
The camera monitoring system (CMS) uses three cameras to provide views of the sides and back of a vehicle. Each of the cameras creates a video feed, streaming from the vehicle's door mirrors and a mount on its roof to a display that's integrated into the rear-view mirror.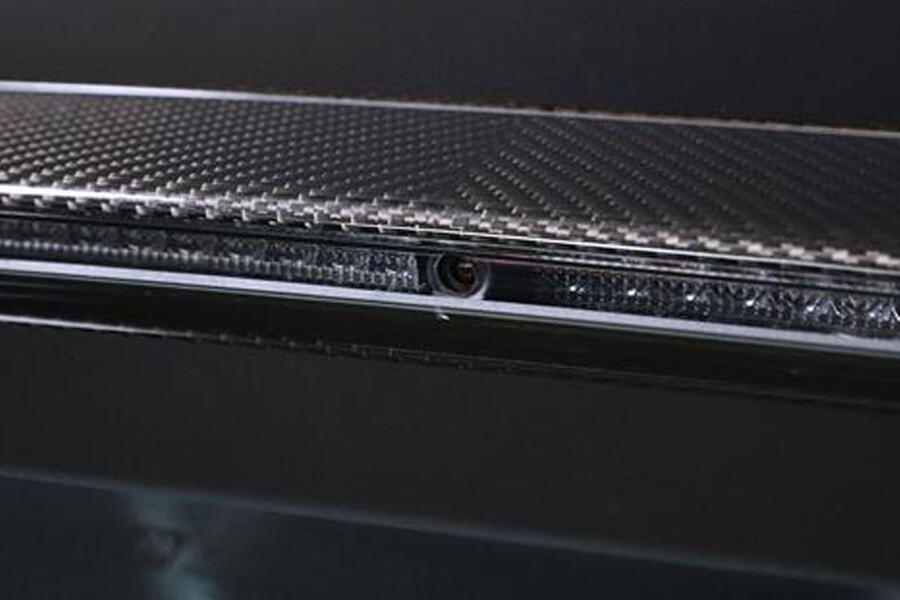 Aston Martin has yet to specify which vehicles the new system will feature in, but it seems most likely to be used in its hypercars, such as the Valkyrie, which do not have traditional rear-view mirrors. The fact that the prototype will be integrated into a DBS Superleggera for demonstration at CES suggests that it could also have a future in this car.
During the CMS's development, Aston Martin directed the styling and engineering while Gentex integrated the system's cameras, image-processing software and mirror-integrated display. The door mirrors were created by Gentex and mirror supplier Lumatech.
Gentex chief technology officer Neil Boehm said: "The solution that Aston Martin chose is a hybrid CMS technology, meaning that the vehicle incorporates both cameras and standard reflective mirrors for side vision. We believe a hybrid solution is the most practical and comprehensive because it's engineered to meet auto maker, driver, safety and global regulatory requirements."
Aston Martin's chief marketing officer, Simon Sproule, said: "The goal of this development programme with Gentex is to ultimately implement a unique CMS solution that enriches the Aston Martin driving experience for our customers around the world."
One of the key aspects of the CMS is Gentex's Full Display Mirror (FDM), which doubles as a standard, automatically dimming rear-view mirror or an LCD display. The FDM will be used in Aston Martin's 2020 DBS GT Zagato.
READ MORE
Aston Martin creates ultra-exclusive DBS Superleggera Concorde Edition
Aston Martin preparing Vantage Roadster for 2020 reveal
Fresh Aston Martin losses blamed on lower Vantage demand