For a clear indication of just how much fun the fourth-generation Mazda MX-5 has been to live with over the past year, just look at that bill for tyres: £860 for eight of the blooming things.
We just couldn't stop driving it hard, because this was a car that demanded to be discovered, compared, questioned, explored and enjoyed at every opportunity.
The brief for the Mk4 MX-5, launched last summer, is well known – not that 'tyre-shredder' was in it. And it isn't a tyre-shredder, of course, because that was all our doing. But more on that in a moment.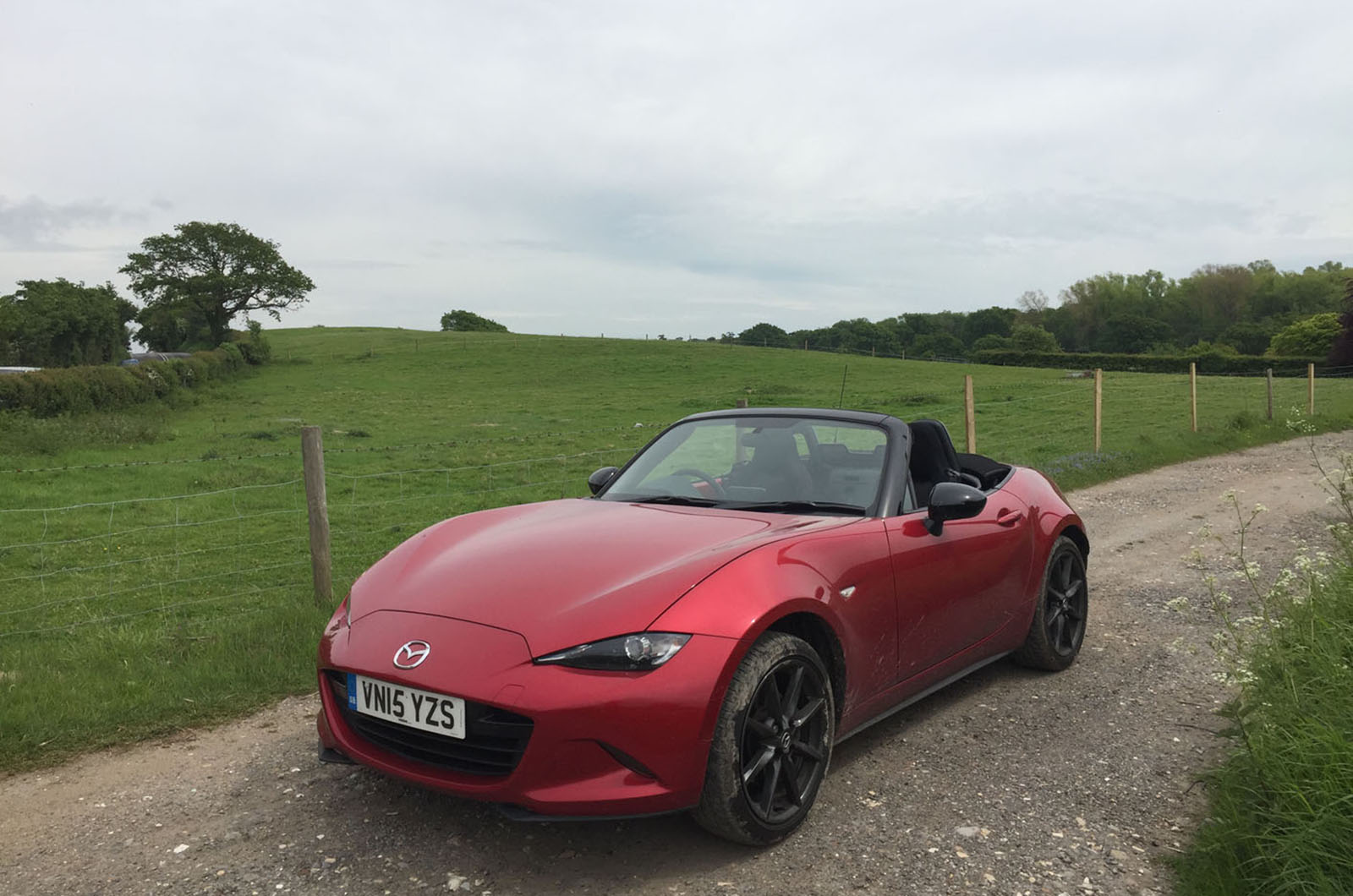 Mazda's brief, then, was to make the MX-5 smaller and lighter while keeping it fun and affordable. The MX-5 kept the classic front-engined, rear-wheel-drive roadster layout and now looks even better with Mazda's lovely Kodo design language.
With such a formula to work with and a track record like Mazda's of making such a car, it hasn't really been a surprise that our year in the latest MX-5 has been a good 'un.
To jump straight into the dissection of the oily bits, you can have your MX-5 with one of two new normally aspirated engines: a 1.5 and a 2.0. We went for the larger unit, so we had the MX-5 at its most powerful but, admittedly, not its absolute purest.
In an era dominated by downsized turbocharged engines, it has been refreshing to drive a motor that goes against the trend. Mazda instead calls it 'right-sizing', offering the right-sized engine for a car with the right amount of power, rather than relying on a turbocharger to do all the work. It leads to a much nicer and more progressive driving experience, the engine smooth and linear throughout the rev range while coming alive at the top end.