A couple of colleagues have spent as much time in the Lotus Evora 400 as I have recently, so the temptation to take the long way home every time I get back into it has yet to expire.
That might be why the fuel economy is hovering in the low 20s, because I suspect other people who borrow it find the same. Both colleagues came back praising the way it steers and its agility, but they were also impressed with how well it rides.
That suppleness never changes regardless of what you do with the driving mode buttons, up on the top of the dashboard. The Evora has hydraulic steering and passive dampers, in a 'we set it up so you don't have to' kind of way. So what you'll notice if you give a prolonged push of the Sport button is a rise in the exhaust note and, likely as not, a downshift as the powertrain puts itself into a livelier mode.
The 'zorst can be put into angry mode even in the standard driving setting, in which case its button is backlit in red. Stick it in Sport (or Race), though, and it's loud when the red light is off. Oddly. But you can have it loud, or not, in either mode, and when it's on, it sounds great, genuinely rorty. Off, the overbearing noise is from the supercharger, and far more subdued.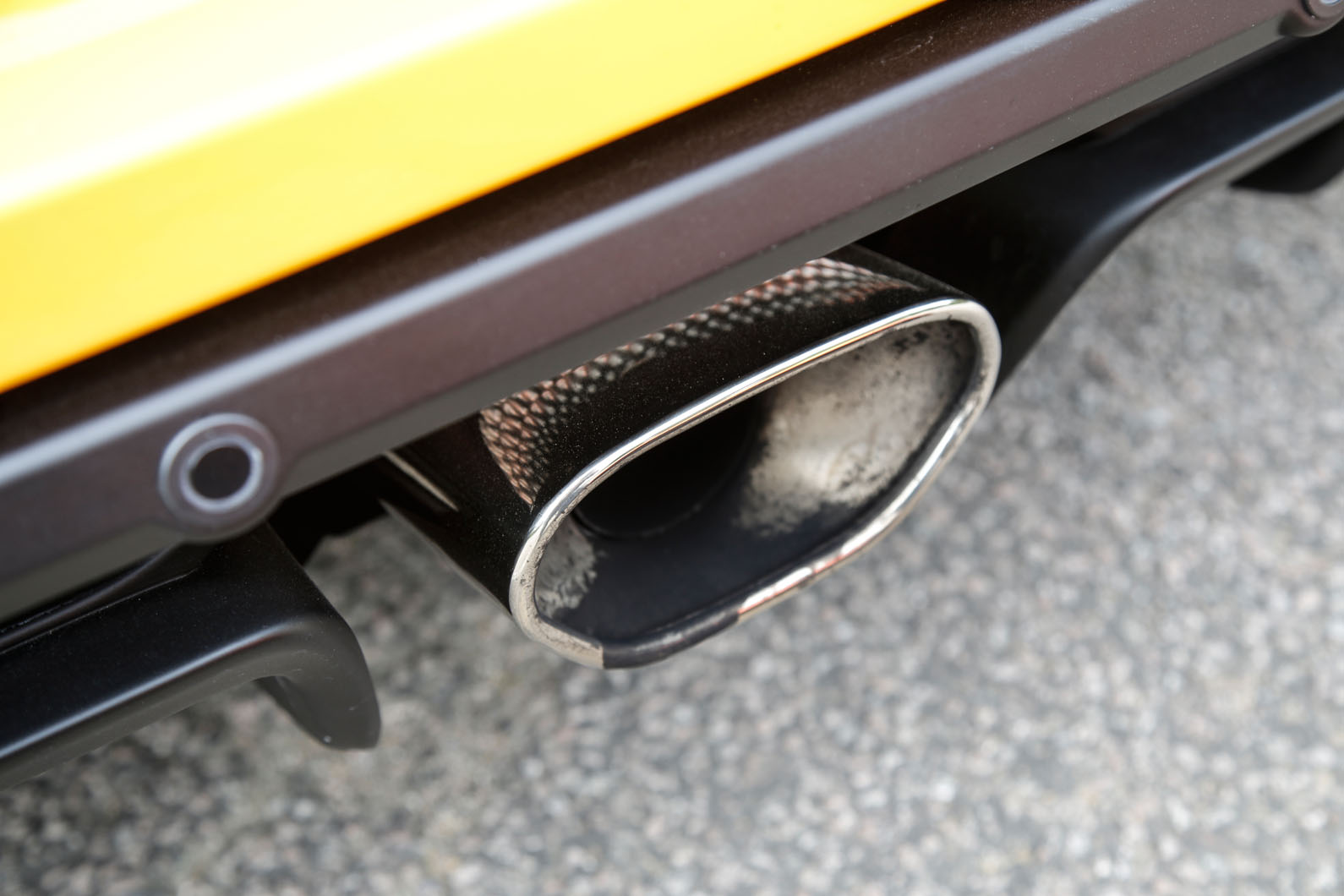 It gives quite a nice difference in character for more humdrum drives, which the Lotus good at, too. I like the car's narrowness, both on back roads and in car parks, and appreciate the fitment of a reversing camera, because rearward visibility over the engine is poor. And although the door mirrors are good, the driver's one doesn't adjust far enough to the right, an issue I'll see if a dealer can address when I get the squeaky driver's seat looked at.
I've been thinking about the Evora's options list. The Porsche Boxster wants quite a lot lavished on it to help it feel like the real thing, but none of the extras fitted to the Evora feels like an 'essential'. I'm sure Porsche likes it if buyers feel compelled to add £15k to a list price, but if I were looking for an Evora, I'd feel glad that I didn't have to.