The security is discreet but notably present, the office down a pure white corridor of Volkswagen's Paris motor show stand.
Inside, it's cool, calm and ordered. Standing before me is the man I've been asking for a year to speak to, tieless, smiling and welcoming. You'd never guess he faces one of the biggest challenges in corporate history – but, charged with restoring VW's fortunes, that is exactly what is confronting company chairman Herbert Diess.
Perhaps the weight on his shoulders has been lifted for now by the reveal of the ID concept, VW's take on the electric car of 2020. With a target range of 260 real-world miles, clever packaging that offers the space of a Passat in a Golf-sized footprint and a predicted price in line with the equivalent diesel, it offers an enticing view of the future that even the arch VW sceptic – of which there are now many – must pay heed.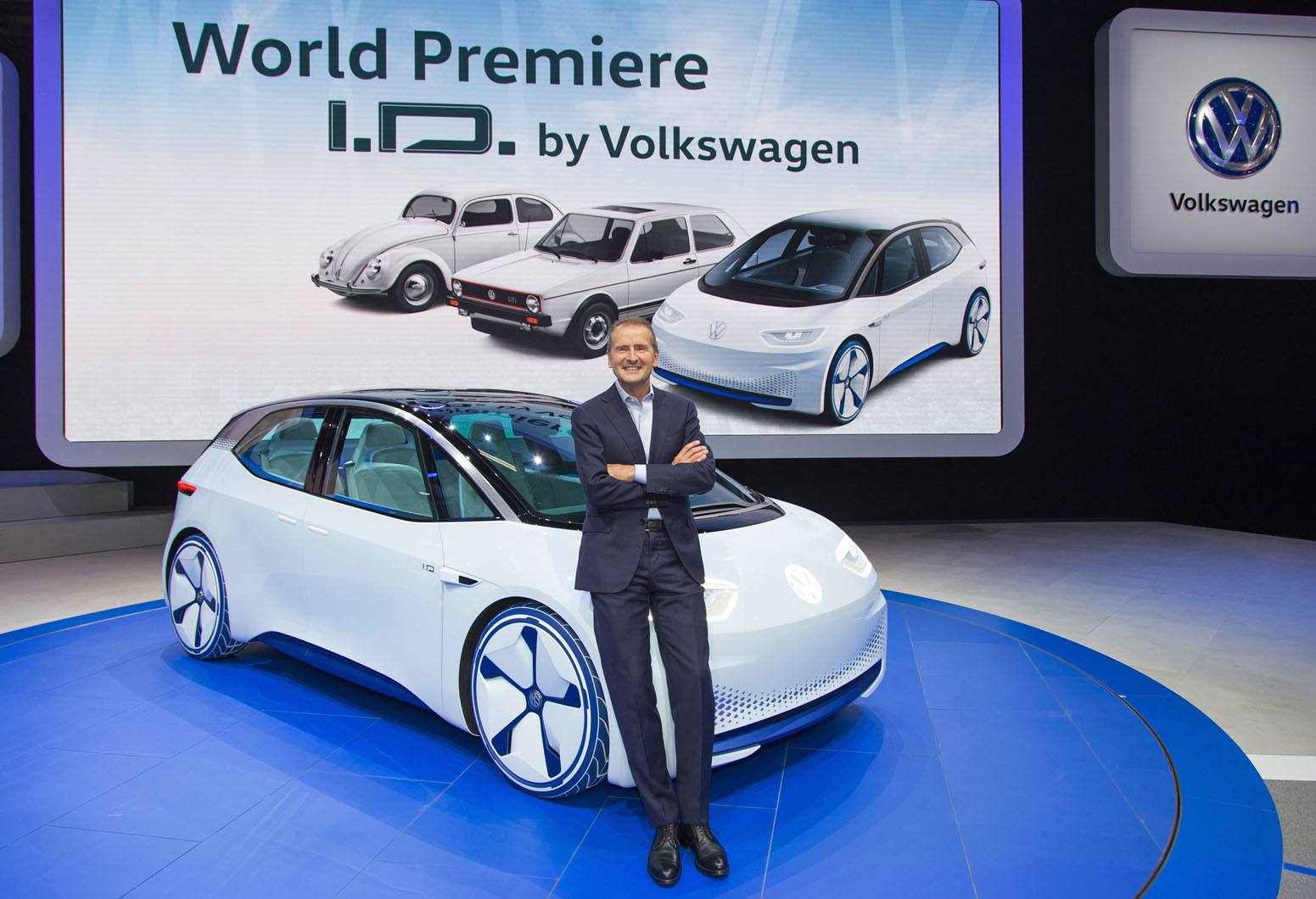 The ID represents much more than just a new car: it's a statement, both of intent and a path to a brighter future. Having come through the darkest days of the emissions scandal, and notwithstanding more dark days to come, it's as clear a signal as VW could give that it intends to come back fighting, not just as a new, improved version of itself but as a reinvented version of itself.
"To be honest, the company we are becoming is a bit closer to my style," Diess says, before turning apologetically to the PR minder. "To be completely honest, the company could be described as a bit overstated in former years. Now, humility is a word I choose to use. This is not a company of criminals. It is a company of good, honourable people. What happened was morally wrong, but we are prepared to change and prove there is a reason for customers to stick with us. But we have a lot of work to do to restore faith."
For some, there will be no apology that is strong enough. Nor is it lost on me that Diess is available to talk only now that he has a positive story to tell. But he's sincere and prepared to look you in the eye as he acknowledges, albeit carefully and as briefly as he realistically can without being accused of trying to brush over the subject, the errors of the past, the tumultuous emotions he went through as the scandal unfolded and the scale of the problems ahead.