The Volkswagen Group has said that safety remains a top priority, following reports that the Seat Arona, Seat Ibiza and Volkswagen Polo are still being sold without a fix for the seatbelt issue discovered in May that could result in a rear passenger being unbuckled during a high-speed manoeuvre.
Finnish automotive magazine Tekniikan Maailma found that the left rear buckle in the three models, which are based on the VW Group's MQB underpinnings, could be released when the cars were carrying five people. Once the problem was identified, the VW Group redesigned the belt lock fixture and advised customers not to use the middle seat of affected vehicles until the fix was applied. The firm says the solution will start rolling out in November.
Following a report by Which? suggesting that cars are still on sale with the potentially faulty seatbelts, the VW Group has highlighted that the models are "legally homologated and safe to drive", and that both current owners and prospective buyers of affected cars are being advised not to use the middle seats.
The statement added: "Customers have already received a letter informing them of the situation so as to plan an appointment with a Volkswagen/Seat service partner. The current recall solution is a temporary measure which aims to minimise further what is already an extremely low risk of the rear left seat buckle being unintentionally unfastened during exceptionally specific and rare driving conditions. A permanent solution is scheduled to be available in November."
The problem relates to the location of the middle buckle, which is mounted slightly higher than the one to its left. During a high-speed lane change to the right, the weight of the middle passenger pushes that buckle onto the left buckle at an angle that presses the left buckle's release button (see illustration below). VW explained it as "the possibility that in extremely rare situations (eg. sudden, abrupt lane changes with five occupants on board) the left seat belt lock could be unintentionally released".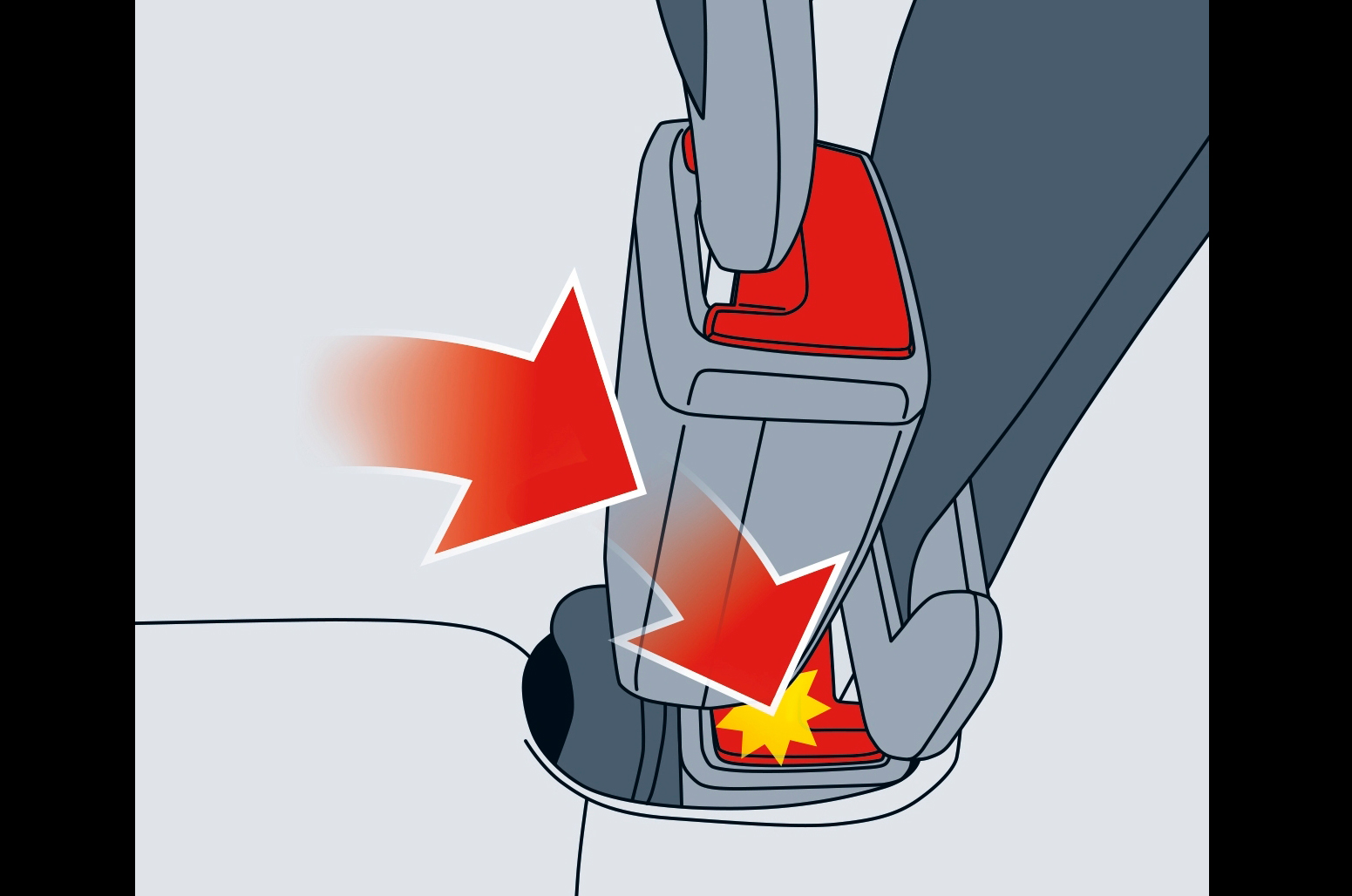 In its report, Tekniikan Maailma said this happened on numerous occasions in each identified model. It tested two Aronas in order to confirm that the issue wasn't isolated to a particular car and said the problem wasn't found in previous tests because they were not conducted with five passengers aboard.
"According to our judgement, the unlatching is caused by a design fault," Tekniikan Maailma said in a statement. "The easiest fix for the problem would be either to shorten or lengthen the attaching belt of the middle buckle by a couple of centimetres."