The Best from the East and other spells of bad weather recently has led to a huge rise in the number of potholes on Britain's roads. As a result the Government has created a £100 million repair fund, on top of previously announced initiatives, to help remedy the problem.
But how exactly do you fix a pothole? Well, a few years back our intrepid reporter, John Evans, went to find out...
Fighting potholes with Hampshire County Council
A few feet from the busy A31, the latest weapon in Hampshire County Council's fight against potholes is hard at work.
A bright yellow truck, with a hydraulically operated boom extending from a large container on its back, over the cab and towards the road ahead, is slowly and noisily making its way along a lay-by, its driver searching for potholes.
When he finds one, he stops the vehicle and extends its 'proboscis' towards the hole, into which it blows compressed air, scattering any debris. Hot bitumen emulsion is then sprayed in and around the sides of the dry and pristine cavity. This seals the pothole and creates a bonding layer for the precisely targeted, high-velocity blast of aggregate and bitumen mix that follows.
Next, the proboscis releases a 'pad coat' of chippings onto the still-tacky bitumen, followed by a final spray of dry aggregate. GPS and cameras record the position and status of the pothole and the data is relayed to the council. Time taken from start to finish? Three minutes.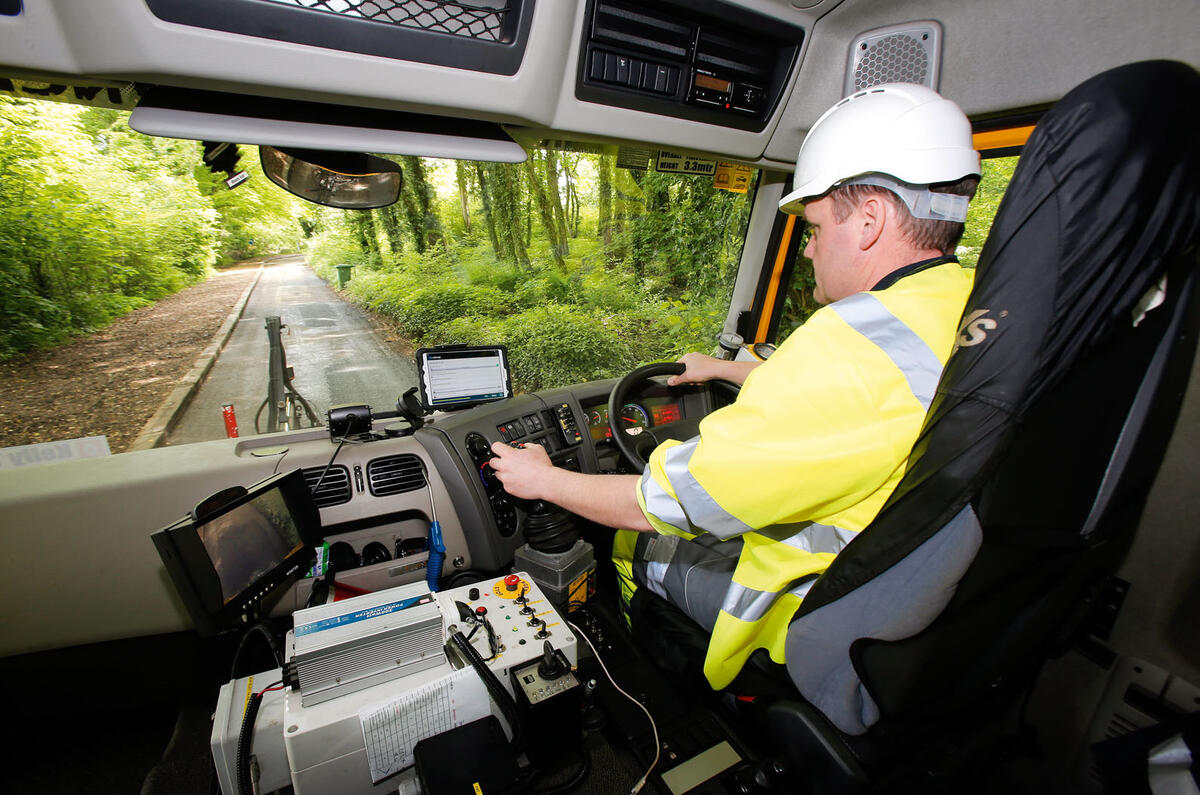 Amey, the contractor showing off the Archway Roadmaster 295 to the council highways team, says 17 such vehicles, each costing £175,000, are being used around the country. Paul Anderson, Amey's account manager, says the repairs are good for at least three years.
"Around 90% of potholes are in the top 'wearing course'," he says. "This machine allows us to get to more potholes earlier in their life cycle, preventing more serious damage."