German authorities have granted approval for a fully automated valet parking system at the Mercedes-Benz Museum in Stuttgart.
The system, claimed to be the world's first, will be in daily use at the facility's parking garage. It collects and returns vehicles automatically, with no monitoring human behind the wheel.
The system is operated via a smartphone app; drivers can exit their vehicle, activate the parking process on their phone and then leave the building while the vehicle parks itself in a designated space.
Bosch-provided sensors throughout the car park communicate with the Daimler-developed receivers in the vehicle to guide it safely through the driving corridor. The vehicle will stop automatically if an obstacle is detected.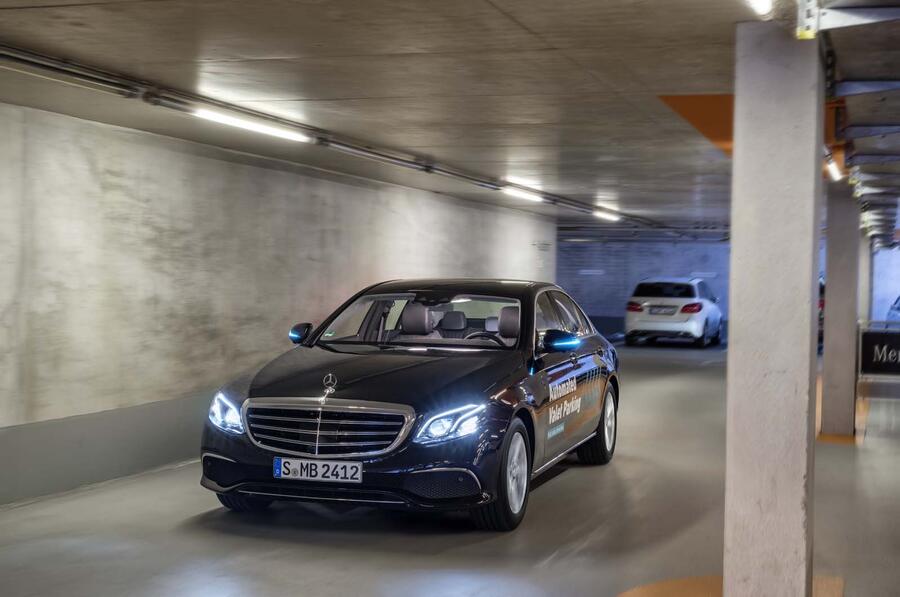 The system uses Level 4 driverless technology, which is defined by the Society of Automotive Engineers as "driverless driving in a geographically discrete area".
Daimler says the function is "a comprehensive safety concept with appropriate testing and approval criteria that can be applied beyond this pilot project".
As there was no existing legal framework in place for the regulation of an automated valet system, the Stuttgart regional administrative authority and the local transportation authority were on-hand during development to assess the system's operating safety.
Dr Markus Heyn, member of the Bosch board of management, said: "Driverless driving and parking are important building blocks for tomorrow's mobility. The automated parking system shows just how far we have already progressed along this development path."
This project is the latest in a series of collaborations between Bosch and Daimler. The supplier is currently developing artificial intelligence software for Daimler's planned driverless taxis, and recent photos appeared to show a test rig for a new synthetic fuel being co-developed by the pair of German companies.