BMW is reinventing its design philosophy and shifting upmarket with new, distinctly flavoured luxury models. Richard Bremner investigates Bayerische Motoren Werke.
The spelling out of the BMW name in full, and the use of a black and silver roundel (rather than the famous blue and white propeller logo), are among the more subtle indicators of a significant change of direction for the Munich-based manufacturer.
A new design language is emerging for both the interiors and exteriors of its cars. The brand is going to stretch itself further upmarket. And it's presenting itself in new ways. That's for the mainstream BMWs, for the electrified i-brand cars and for the newly designated luxury models, whose print, TV and online presentation will be accompanied by that BMW name in full, and the black and silver badge.
At the recent Frankfurt motor show, where this new signage could be seen above a display of special 7 Series saloons (one yacht-inspired exploratory version of which has wooden floor mats...), BMW also rolled out its handsome 8 Series concept, the rather less elegant X7 show car and an electric i Vision Dynamics saloon with a twin kidney grille of rather startling proportions.
Indeed, the grilles of all three concepts vary substantially in shape, texture, proportion and form, and are all further clues to BMW's change of tack. Which is a lot more substantial even than the reshaping and recolouring of BMW's most famous visual signatures, as the company's product management and design chiefs explain.
"There are a couple of things that happened in parallel in the BMW Group," says BMW Group design boss Adrian van Hooydonk, who explains the genesis of this shift.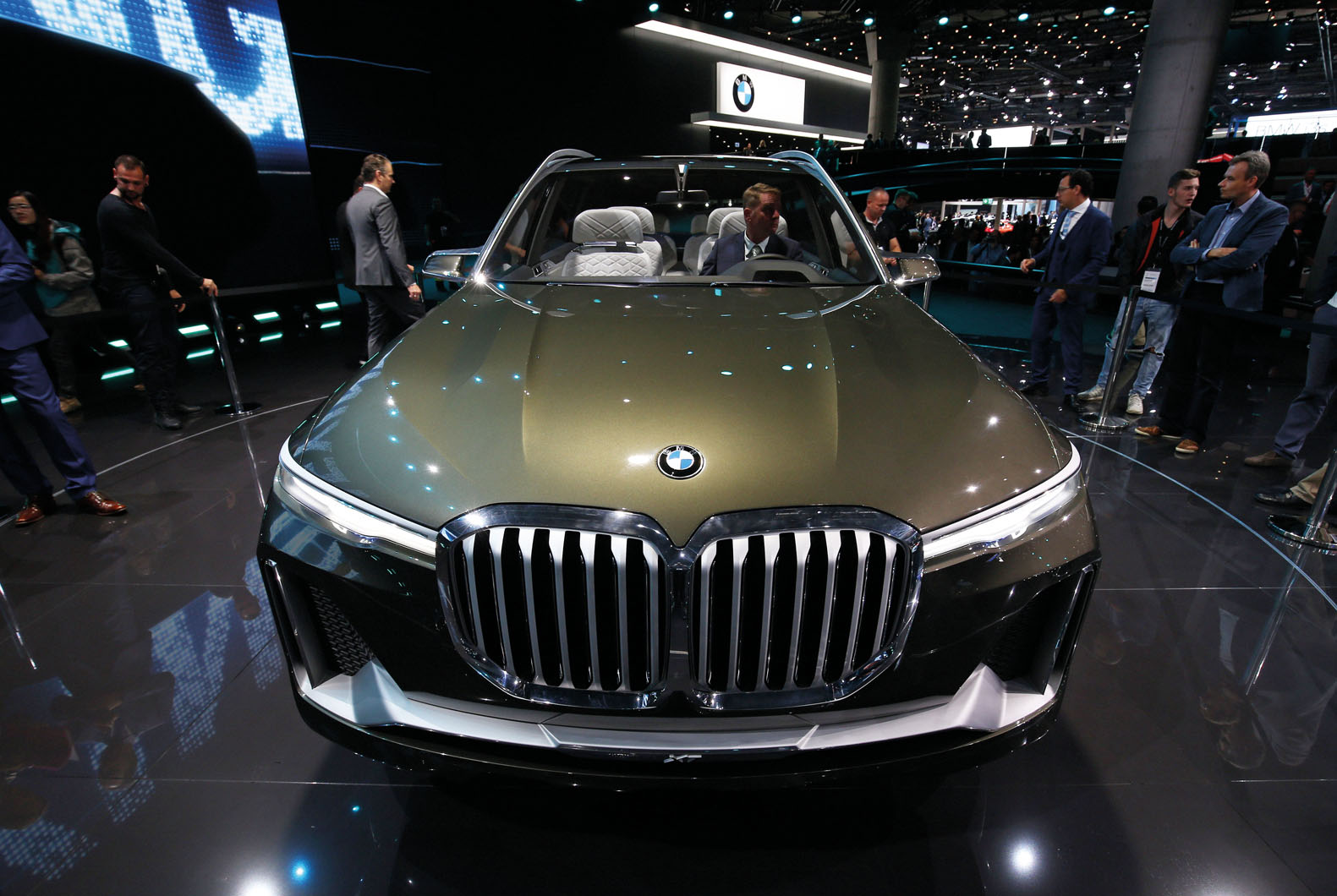 "First, expanding at the top end of our range is something that we've been wanting to do for a while. We believe that there's room to do so – actually our customers are asking for more products at the top end – and almost at the same time as we were plotting new cars like the 8 Series and the X7, we realised that when we came to 2018, we would hit a wave of new products, including the Z4 and a couple of other cars.