Elon Musk isn't short of bright ideas, whether they involve inventing a trail-blazing electric car company, launching rockets into space or attaching batteries to houses.
Back in 2013, the Tesla boss had another brainwave. Somewhat underwhelmed by California's proposal for a high-speed rail system that, in Musk's view, was going to be too expensive, too slow and too reliant on outmoded technology, he proposed Hyperloop – a modern mode of transport suited to intercity travel over distances of several hundred miles.
Too busy spinning his other plates to take the idea further, Musk wrote a white paper laying out his vision and invited like-minded entrepreneurs to run with it. Step forward Hyperloop One, a new company that was founded in a garage in the summer of 2014 and now employs 200 people working towards the goal of making the Hyperloop concept into a peoplecarrying reality five years from now. Here's the lowdown.
THE TECHNOLOGY AND SCIENCE EXISTS
Hyperloop uses a linear electric motor to propel a levitated pod through a low-pressure tube that can be situated either above or below ground. The pod, which will hold somewhere between 12 and 36 people, can glide silently for miles. The air pressure that traditionally builds up at the front, causing the turbulence, will be removed using industrial pumps.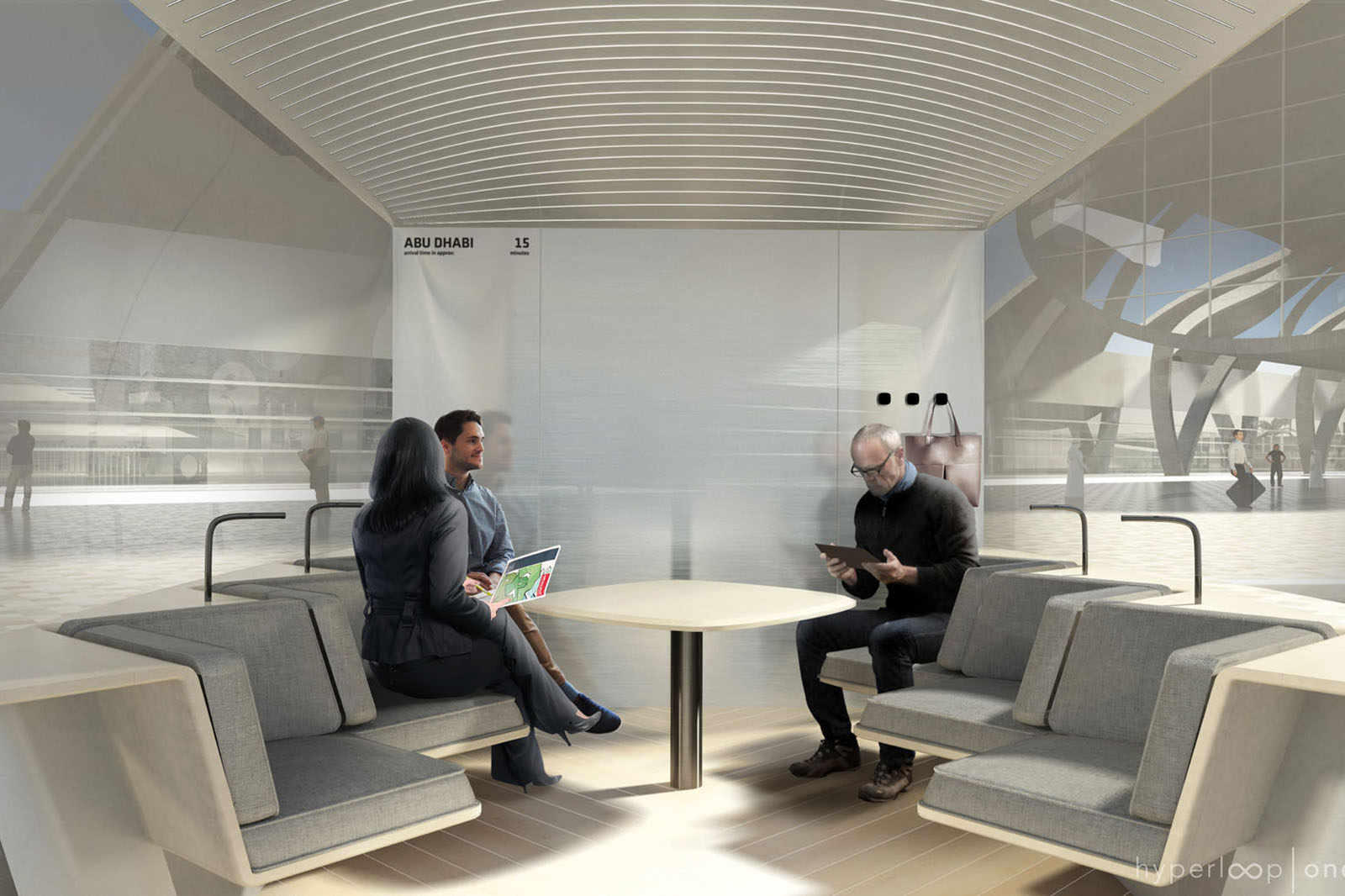 "We're taking a combination of existing science about aerodynamics, levitation and linear motors and building a system that works with an autonomous control system to create something quite different," says Hyperloop One CEO Rob Lloyd. "By using magnetic levitation instead of wheels, the system becomes more efficient when you go quickly. You can glide at 650mph to 750mph."
THERE ARE NO STATIONS
A Hyperloop One infrastructure won't have the same land demands as a traditional overground train network. The tubes in which the pods travel are much more compact than the tube tunnels we're familiar with, and the absence of intermediate stopping points makes the system cheaper to build.
"A major train station needs big platforms where 800 people can line up at the side," says Lloyd. "Hyperloop will have a circular portal and multiple underground levels."
TIMETABLES BE DAMNED
Hyperloop will be an on-demand service.
"A train arrives at a specific time, and if you miss that one, you have to wait," says Lloyd. "Our idea is that we go point to point to a specific destination with a much smaller vehicle. When you combine the speed that the pod can travel with the point-to-point nature of the system, you shave off a load of time." Short journey times could enable commuters to live in the north and work in the south.