It might seem like it's all spanners and motors in the automotive industry, but sometimes car engineers and PRs alike like to have a laugh.
April 1 is an opportunity for them to vent some weird and wacky ideas for future models, so we run through some of our favourites of this year below.
Aston Martin Project Sparta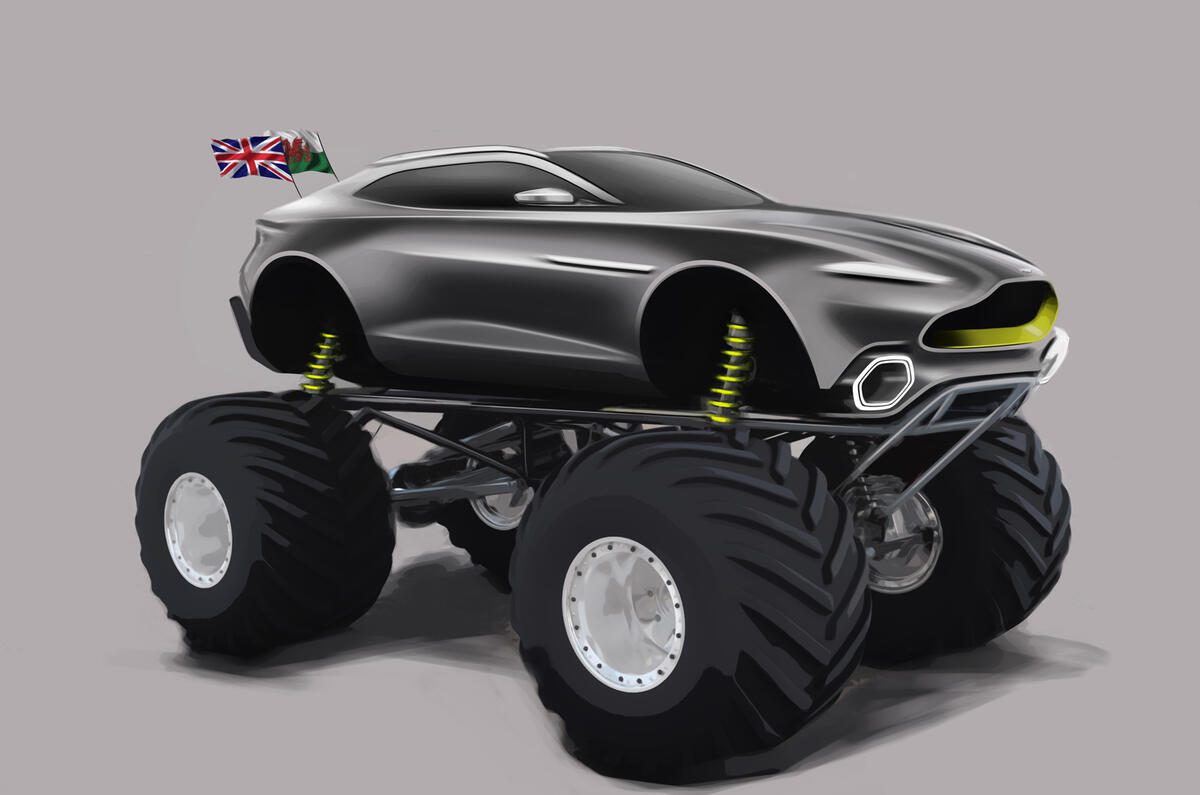 Gaydon has been working on a top-secret monster truck to compete in the 2019 Monster Jam series. Apparently, the development has run alongside the DBX programme.
We're not sure if the name, Project Sparta, is in reference to comments from Aston's design boss, which described Rolls-Royce and Bentley as "ancient Greece". Ouch. Shots fired, etc.
Oh, and Project Sparta will be powered by the same 6.5-litre naturally aspirated V12 as the Valkyrie AMR Pro with 1100bhp. Obviously.
Honda CR-V roadster concept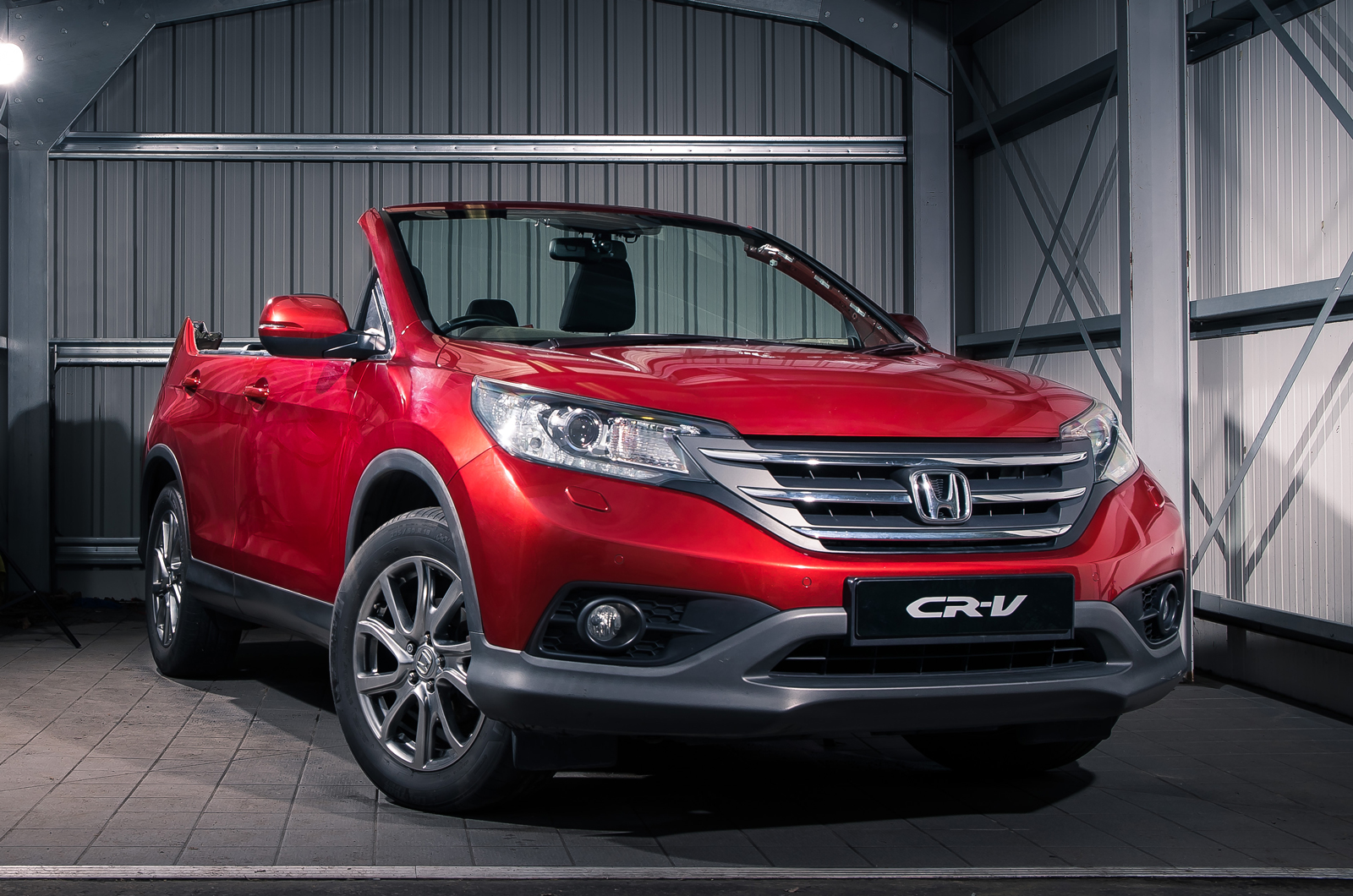 Honda kicked-off this year's April Fools' early with the reveal of a new concept car it describes being "completely undriveable".
The CR-V roadster concept is essentially a hacked-into CR-V that's lost its B and C-pillars, and roof. The result is a structurally unsound car, hand crafted by an angle grinder and backed for production by, um, Honda's PR team.
"This is a bold new direction for the CR-V and opens up an entirely new non-existent market," said the project's boss, Eipurirufūru, which translates into April Fool in English. "Our sales target is somewhat conservative to start with, at zero cars, but we are confident that once the minor glitches are ironed out, such as the lack of roof and the fact it is totally structurally unsound, the car will fly out of showrooms."