As much as I'd like to forget the experience, I all too vividly remember the last time I went to a nightclub. Specifically, I recall that sinking feeling as it dawned on me that I was far too old for that kind of racket.
I got a flashback to that sensation on my first acquaintance with our new Honda Civic Type R under the stark, unforgiving strip lights of Autocar's multi-storey car park.
We've driven the new Honda Civic Type R - read the review here
I still love the idea of hot hatchbacks that are quick enough to scorch the asphalt upon which they drive, but I'm the wrong side of 40 and can't help but worry that this might be a car aimed at keen drivers of a younger vintage. As you'll see from the picture above, I'm more at home in a Japanese peace garden than a Japanese banzai hatch.
I mean, just look at it. I'm not saying I don't like it, but it's impossible to slip down to the shops to buy crumpets and Ovaltine without drawing attention to yourself. You'd be less conspicuous wearing Borat's mankini to a wedding.
I haven't got time to justify the presence of those ostentatious wings, fins and splitters by explaining to each person who tuts and rolls their eyes that they add real aerodynamic effect (albeit perhaps not at town centre speeds).
It isn't just the looks that make me worry that the marriage between the new Civic Type R and I could be a tempestuous one.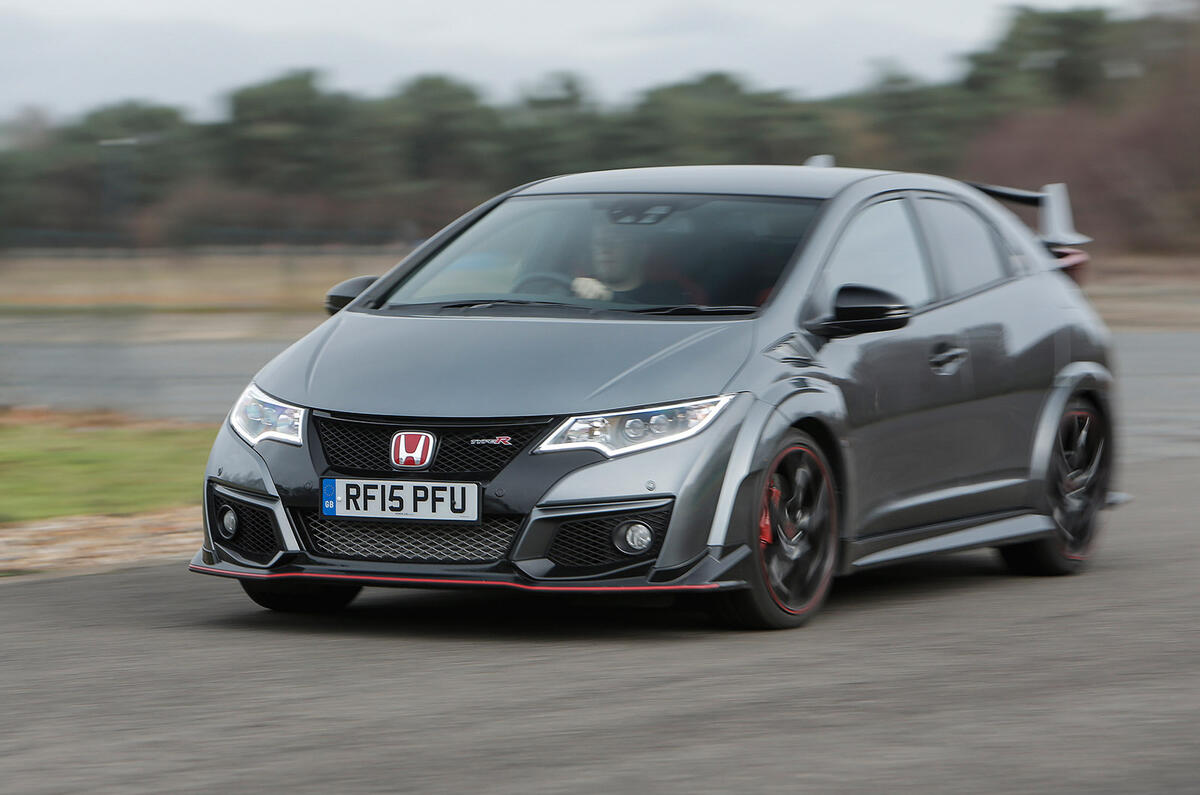 As I awkwardly try to reverse my hind quarters over the lip of the bucket seat, it dawns on me that the Type R was probably designed to accommodate drivers with more slender and agile physiques than mine.
Like a gruff nightclub bouncer turning away hopefuls because he suspects their mere presence inside his venue is going to be an atmosphere quencher, the Civic Type R appears to be saying: "If you can't even get in, you're too old."