The next Honda Civic Type R will be launched in production form at the Geneva motor show next month.
Previewed in concept form at last year's Paris motor show (pictured), the finished model will enter production at Honda's Swindon plant this summer, with sales expected to kick off in Britain in September.
The future model will be the first Type R sold in the US market, and is being built to set a new benchmark for front-wheel-drive performance cars.
We've driven the new Honda Civic Type R - read the review here
"The difference between the current Type-R and the new one is that the new one has been designed in from the start of the programme," said Honda's UK managing director Phil Crossman.
As a result it can utilise the new Civic's multi-link rear axle. The outgoing model had to be converted from the Civic's standard twist-beam to a new multi-link, eating-up engineering time and resources.
Styling features on the concept include wider air vents than the regular Civic, smoked LED headlights and a new air intake on the bonnnet. New skirts made from carbon fibre help to give the car a more aggressive look, alongside 20in alloy wheels shod with Continental SportContact 6 tyres and flared wheel arches. At the back, there's a new fixed spoiler and three exhaust outlets.
Power is expected to rise, although the exact output remains unclear. One source said that the outgoing Civic, which features a 2.0-litre turbocharged petrol engine that produces 306bhp, represented the "absolute minimum" for the next car's performance.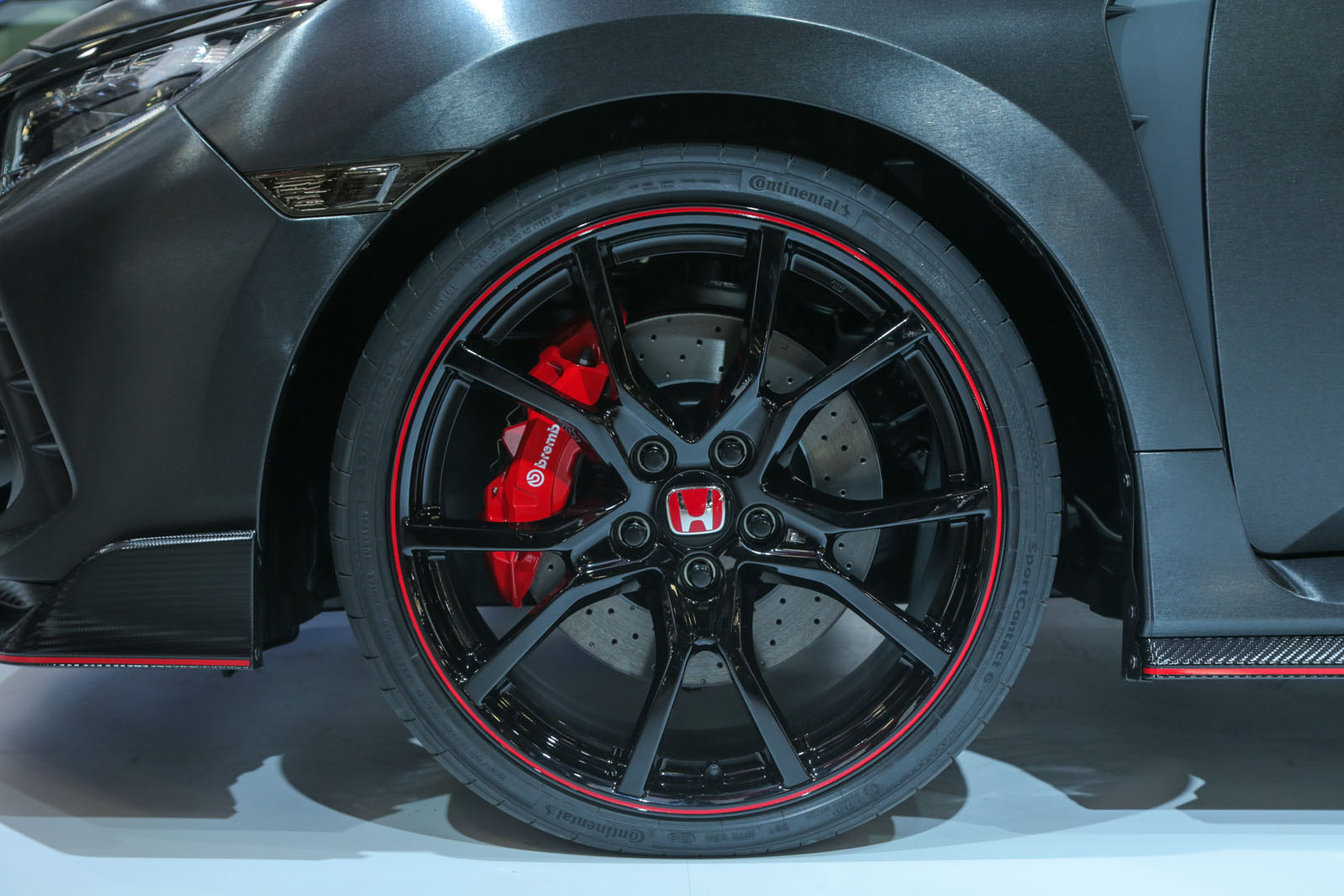 Honda says the future model will slightly increase on the current Type R's £30,000 starting price. It will be offered with a GT trim-level like the current car.
The current Civic Type R was launched in 2015, and competes against the Ford Focus RS, Audi RS3 Sportback, VW Golf R and Mercedes-AMG A45, all of which are all-wheel drive. A final Black Edition was recently launched.