We do write valedictory pieces at Autocar, but not many. Broadly speaking, our remit is to look forward, rather than back; but just occasionally, a car so important or beloved gets pensioned off that we would not be doing our job as the industry's journal of record were we to fail to acknowledge the fact in some way.
Now you may already be questioning whether or not the Ferrari GTC4 Lusso T falls into that category, and I'd not blame you at all. But the truth is, it's not the car per se that we're saying goodbye to but the full-sized family Ferrari coupé. It's a line that stretches back essentially unbroken through most of Ferrari's history, fully 60 years.
But now it's over. For although the new Ferrari Roma does indeed have rear seats, they're for occasional use only by small people, while the Lusso will seat four average-sized adults in greater space and comfort than certain four-door coupés. In time, Ferrari hopes that Lusso customers can be migrated across to the new SUV, currently codenamed the Purosangue, but that's a 2023-model-year car, so it's likely to be a couple of years before we even see it, let alone customers take delivery.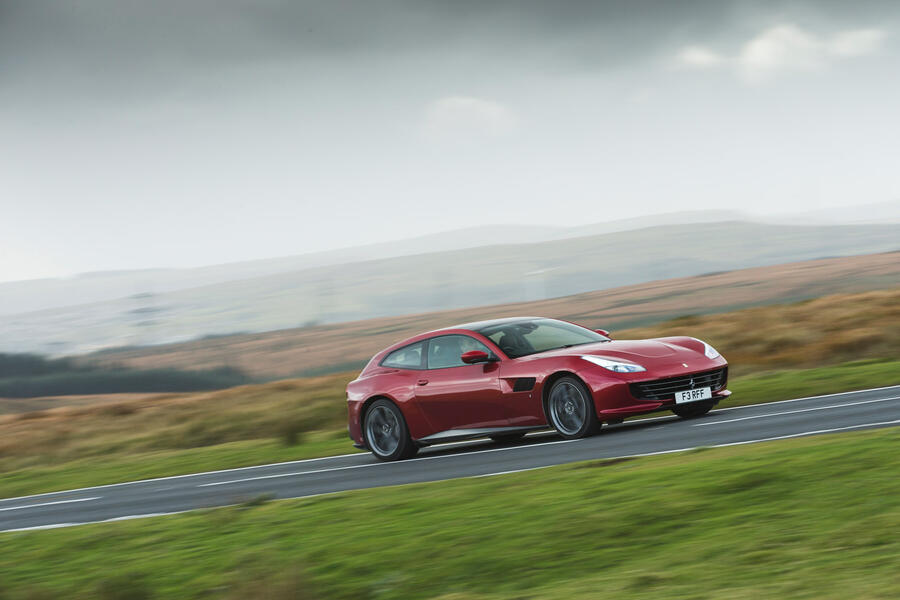 Of course, because they're seen as practical, and there's no more boring word in the automotive lexicon, four-seat Fandangos have never quite twanged the heartstrings like Ferrari's lower-slung sports cars, with their abbreviated wheelbases, lesser seat count and more focused role. But that doesn't make them poor relations or anything close. On occasion, it has been the more usable version that's proven preferable, even if the automotive media tended not to say so at the time. For instance, I always preferred the early-1970s 365 GTC/4 to its headline-grabbing brother, known to most as the Daytona. And for a couple of years in the 1990s, before the 550 Maranello was introduced, the 456 GT was not only the most powerful production Ferrari, it was also the best.